Do school catchment areas affect local property prices?
Would you spend $50,000 or more for a property to be in the catchment area of a top local school?
For many parents looking for a family home the answer is an emphatic yes, and a clear indication that people are prepared to pay a premium to be near a well regarded or top performing local school. There is also data to back this up, where suburbs near in-demand schools have higher house price growth than other postcodes nearby.
Let's take a look at the evidence and what you need to consider before buying.
What is a school catchment area?
A school catchment area is a defined area - typically around a state school - where you must live to have your children automatically enrolled. The boundaries are defined by the school and can change over time, depending on student numbers, overcrowding and changes to local demographics. The main reason for having catchment areas is to maintain class size targets, and to service the needs of in-catchment families.
If you are outside the catchment area of a school you can still apply to go there - you are just not guaranteed a place. Your child will typically go on a waiting list, and you may even need to attend an interview to justify them attending the school. Private, independent and Catholic schools can also have less formal rules on catchment areas, and may take your location into account when considering your application.
Is there a correlation between property prices and school catchment areas?
The short answer is yes - with all data pointing to a direct correlation between property price growth and in-demand school catchment areas. Families want the best for their children, and top of the list for many is a top-notch education. What is it worth?
Data from the Real Estate Institute of Victoria released earlier this year reported that properties located in popular Melbourne public primary and secondary school zones add hundreds of thousands of dollars compared to those located outside of the catchment area. 
Recent data from the REIV reported that properties located in popular Melbourne school zones add hundreds of thousands of dollars compared to those outside the catchment.
The school that fetched the highest school zone premium was Beaumaris Secondary College with properties in the school zone marked up $425,000. The top primary school zone was Hampton Primary School with properties fetching $301,250 more than those outside it's catchment. 
Domain managing editor Alice Stolz says that "public schools are really the big next thing in property". With private school fees continuing to rise each year, properties in popular catchment zones are likely to experience rises in value as more people have their sights set on properties in these areas.
Research released in 2019 by Monash University senior econometrics and business statistics lecturer Daniel Melser found that living in a highly regarded Sydney primary school zone boosted house prices as much as 2.5%. Properties in zones with both single-sex and co-educational schools were higher at 3.5%.
Buying a property in a school catchment area
If you are considering a property purchase based on a school catchment area make sure you do your research.
Particular postcodes are not guaranteed to perform because of a school, and factors can change over time. Schools alter their catchment areas periodically - called rezoning - to keep a handle on numbers. This could in turn negatively impact property prices.
CoreLogic head of research, Tim Lawless agrees that rezoning school zones could affect the value of properties. 
"If an area has seen a removal of some of the better schools from its catchment, or properties in that market no longer have access to the more desirable schools, that could potentially have some downward pressure on prices." 
The safest way of securing a spot in a local school is to find out the current zone, and buy a property that is well within the geographical boundaries. Buy in a fringe location and you could find yourself excluded if the school shrinks its boundaries. If you have two children this could mean the younger sibling may not be guaranteed a place in the school, even if the older child is at the school.
Sydney's most sought after school catchment areas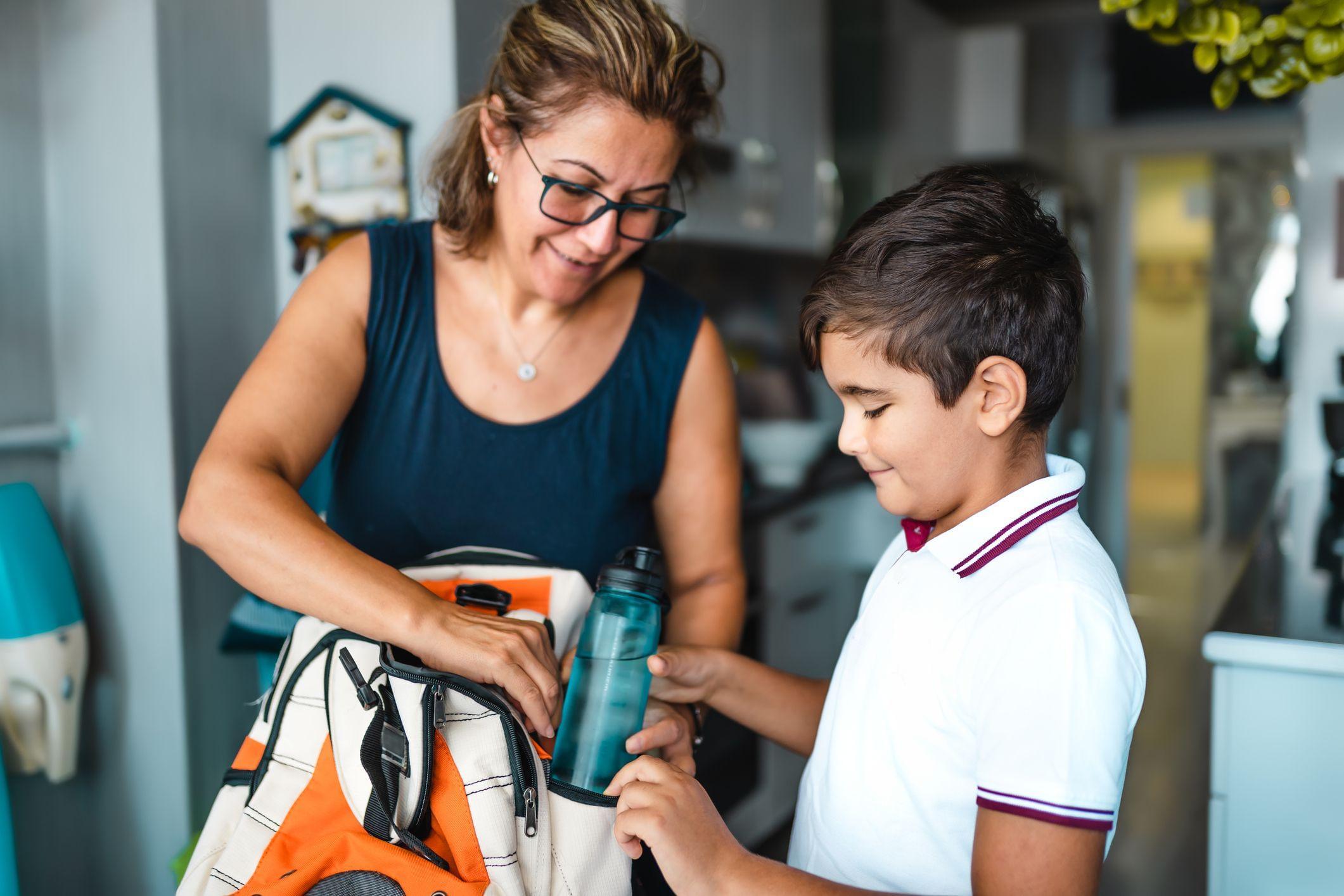 If you need evidence that demand for school places can drive demand for property, look no further than Sydney. Domain found that in the 10 fastest growing school catchment areas, prices increased by more than 20 per cent in the year to October 2016. This is in contrast to the 1.5 per cent growth recorded across Sydney.
In terms of specific schools the catchment zone around Neutral Bay Public School had the highest price growth (31.4 per cent) in the year to 2016 for primary schools in Sydney. For high schools, Hunters Hill High School topped the list with year-on-year growth of 20 per cent.
Melbourne's most sought after school catchment areas
Victoria has a reputation as an education centre of excellence, and with good reason. Five of the top secondary schools, ranked nationally by growth, were from the state. So intense is the demand that earlier this year, the Real Estate Institute of Victoria reported that some families are choosing to pay over $425,000 premium to secure a home near Melbourne's top public high schools.
They also found that the median house price of family-friendly properties close to in-demand public schools zones was higher than similar homes outside the catchment.
For primary schools Melbourne's top performing post codes include Glen Huntly (+41.3 per cent) and Glenferrie Primary School in Hawthorn (+35 per cent), while in-demand high schools include Charles La Trobe Secondary College (MacLeod West, +31.9 per cent) and University High School in Parkville (+23.7 per cent).
Brisbane's most sought after school catchment areas
Domain found that even though property prices slumped in Brisbane, in-demand catchment areas saw anywhere from 19 to 40 per cent price growth. Logan Reserve State School (+40 per cent) and Broadbeach State School (+23.8 per cent) have been top performers in the recent past, while Sunshine Beach State High School (+19 per cent) and Sunnybank State High School (+14 per cent) lead the high schools.
Adelaide's most sought after school catchment areas
South Australian property prices have been under pressure of late, but postcodes with in-demand schools have also bucked the city-wide trend. Salisbury Heights Primary School (+16.3 per cent) and Heathfield High School have all seen property prices climb in their respective postcodes.
Perth's most sought after school catchment areas
Like Adelaide, Perth property prices have been under pressure of late - though the upside is that family homes are more affordable than in other capital cities. Domain's report found that while in-demand zones have seen declines in home values, these have not been as dramatic as other postcodes. Prices in suburbs that house West Leederville Primary School (+14.2 per cent) and Girrawheen Senior High School (+2.4 per cent) have both been resilient and actually recorded price growth on 2016.
Where can I get more information about school catchment areas?
If you're thinking about getting your children into a particular school, a local real estate agent can also help with your search. They will know what homes are suitable for families in the area, and help you find the right property in the local catchment area.
You can also access more information about school catchment areas and zones by visiting the education department website in your state or by contacting the school directly. You can also use the MySchool site to find out more about academic performance and compare the schools in the area you are interested in.