Do you need to read the fine print before signing with a real estate agent?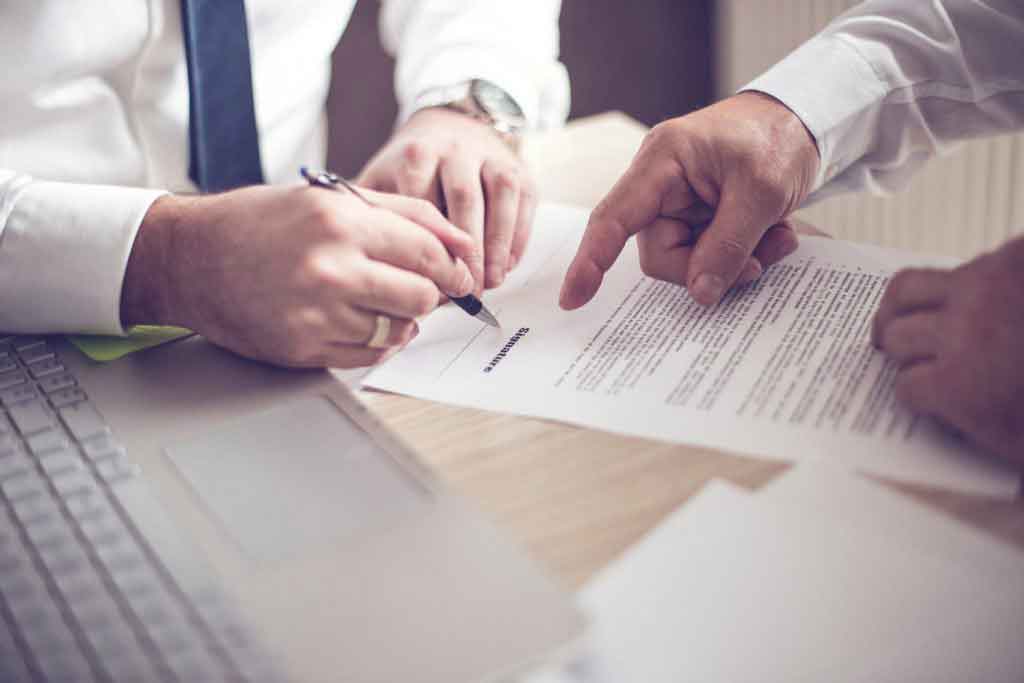 An agency agreement is a valid, binding legal document. Yet surprisingly many sellers sign it without even reading it, leaving the door open to possible problems down the road.
An agency agreement details what is expected from both you and your agent in relation to the sale of your property, including what costs each of you must bear and what actions each must take. It should indicate the commissions to be paid and include an estimated sales price or range of prices.
Remember that before you sign the agreement everything is negotiable, but after you've signed it you are bound by what's stated in it. The agreement is there to protect your rights through the sale of what is likely to be your biggest asset.
Despite one's best endeavours, things can and do go wrong and even the most promising relationships can turn sour due to unforeseen circumstances. So ensure your interests are protected by carefully reading all the terms of the agreement, asking your agent lots of questions on areas you are not clear about, and getting legal advice if you have any doubts.
Here are some crucial factors you weigh up before you sign on the dotted line:
Are you clear on what commission you will need to pay the agent? This is not set by law and can be negotiated. Talk to a few agents to compare prices and find out what's typical for your state. You could also consider a tiered commission rate to incentivise your agent.
Are you clear on who is responsible for certain costs, such as advertising, auctioneer's fee and other marketing expenses?
Have you read all the fine print to ensure there are no hidden costs?
Do you understand all of the real estate terminology used in the agreement?
What time period will you give the real estate agent to sell your property? For example, you could limit the listing period to 60 days, or roughly two months, even if the agent wants longer. Be careful that you do not lock yourself into a lengthy time period in case you are stuck with a non-performing agent or one that you find difficult to deal with. You can always extend the term as you go. But there could be penalties for withdrawing from the agreement before its end date.
What type of agency agreement would suit you? There are several different types of agency agreements you could consider depending on your needs, market conditions and what would work best for your property. These include:

Exclusive agency agreements: Here you give exclusive rights to one agent to sell your property. This entitles the agent to be paid commission if the property is sold during the fixed term of the agreement, even if the property is sold by you or by another agent. The agent may also be able to claim commission if the property sells later to someone that agent started negotiating with when he or she still had the exclusive right to sell your property.
Sole agency agreements: This is similar to the above, but it does allow you to find a buyer yourself without having to pay the agent commission.
General listing/open agency agreement: Here you list your property with a number of agents. You then pay the commission to the agent who finds the buyer and closes the deal.
Multiple listing: This is when you deal with an agent who is part of a network of agents working together to sell your home. You pay a commission to the agent you initially signed up with.
Auction agency agreement: An auction agency agreement is the same as an exclusive agency agreement, except that it specifically applies to a property that will be sold at auction rather than privately.

Are you clear on the agreement's cooling–off period – that is, the time within which you can cancel the agreement after signing it?
How and when can the agreement be terminated? What can you do if you are not happy with the agent's performance?
What costs are you still liable for if the property does not sell?
What authority are you giving the agent to act in your behalf – for example, to exchange or make changes on a sale contract or to negotiate on your behalf.
Have you read, and do you understand, all the fine print in the agreement? If not, don't be shy to ask more questions.
Now that you've read it, what changes would you like to make to the agreement? You have the right to negotiate the agreement's terms and conditions and to ask for changes to be made. Alterations made to the agreement need to be signed by all parties.
Are you still uncertain about anything in the agreement? Do you have any lingering doubts? If you do, it's advised that you get legal advice from an expert in the industry, such as a conveyancer.