Welcome to the team Kevin
Let us introduce you to Kevin, he's just joined the team as a Junior Data Analyst. Data is the backbone of every decision we make at OpenAgent and adding a new team member to our data team is a cause for celebration.
Kevin joins the team after finishing his Bachelor of Commerce Honours (Finance), though he worked as an Accountant during uni, it was while he was on a break post-uni that he made the switch to data. "I worked as a cook in my parents Fish & Chips shop whilst learning a variety of new skills during my spare time. During this period, I began to realise my passion for data analytics and decided to pursue this."
When asked why OpenAgent, Kevin let us know it's the team that was a major factor in his decision.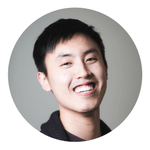 "When I first met the team at OpenAgent, they were incredibly invested and energetic about their roles there. I'm someone who loves to work in an environment where everyone pitches in and feels like their decisions matter which is why OpenAgent was the perfect fit. I've only been here for a short while however, I can already say that it is one of the most open, fun and genuine teams I've been around. People are themselves and they're not shy to show it."
Well Kevin, we are super excited to have you join the team can't wait to have you cook your famed pork carnitas one day soon.
Kevin is part of our growing Data team. If you are interested in how OpenAgent uses data have a look at some articles from the team including Designing Metrics for a Start-up and Why Nerds are the New Marketers. If you are interested in joining the team email careers@openagent.com.au