It's not news that Sydney's property market has experienced some tough times as of late, but as we cross the mid-year point, investors and analysts are feeling optimistic about the future.
This sentiment comes as Sydney experienced growth for the first time last month since peaking in July 2017. Ok, sure it was only 0.1%, nothing to get too excited about just yet, however, it may point to the fact that the market is beginning to bottom out, and the worst is behind us.
Those looking to buy, sell or invest in Sydney's property market may still be hesitant about making their next move, and that's fair enough - times have been turbulent. But is there any growing consensus among analysts? And what is generally predicted for the next year ahead?
To help tell the future, we pulled together some thoughts from leading economists to outline how 2020 might look. Firstly, let's take a look at some recent developments that may be starting to spell.
Sydney property market 2019: What's happened so far?
If you've been biting your lip watching Sydney's house prices in the last year, the last few months will have come as a major sigh of relief. Looser credit lending measures, lower interest rates, the results of the recent federal election, as well as an increase in consumer sentiment, are all factors that look like they will shape the market in the months to come.
The Australian Prudential Regulation Authority has flagged a recent change to lending regulations that could see the minimum interest rate serviceability buffer of 7% loosened to a rate deemed reasonable by banks. This would, in turn, give banks more freedom to hand out larger loans to more people.

In June, the Reserve Bank of Australia cut interest rates from 1.5% to a new record low of 1.0%. Recent speculation has suggested that this figure could drop even lower in August this year.

Comprehensive credit reporting is a system that requires lenders and banks share data on a credit report. Negative data such as defaults and bankruptcies are currently listed, however new measures, such as the type of credit and frequency of payment were included from July 1st. This allows banks to make more informed decisions on who they lend to.

In the second quarter of 2019, OpenAgent collected a total of 3,319 survey responses from customers around Australia. Our consumer sentiment report found consumer sentiment was on the rise for the first time in over a year in Q1 of 2019, before increasing even more in Q2. This is first-hand evidence on our end that the market looks to be bouncing back.
"In June, the Reserve Bank of Australia cut interest rates from 1.5% to a new record low of 1.0%"
Sydney property forecast 2020: analyst predictions
With all these factors considered, it finally looks like the tide is changing. With the scene set, let's take a look at what the experts are saying and what we can expect for the rest of the year and into 2020.
Domain
Economist Trent Wiltshire
Leading Domain Economist Trent Wiltshire has stated in a
recent report with Domain
that we can expect property prices in Sydney not to fall any further - in fact, we may even experience a small period of growth of both 2% for houses and apartments leading up to December.
A major reason cited for this change is the RBA's interest rate cut, coalition election win and potential change to lending rates. According to Wiltshire, modest growth can also be expected in 2020 with a 3-5% increase for houses and a 2-4% increase for units.
"The big factors contributing to prices bottoming out is what has happened in the past few weeks... it turned around the market's thoughts," said Wiltshire. "People will be able to borrow more and that should follow through."
Despite this, Wiltshire believes Sydney properties will expect subdued growth for the foreseeable future.
2019: 2% growth for both house and unit values
2020: 3-5% growth in house values and 2-4% growth in unit values
CoreLogic
Moody's Analytics
Specifically for Sydney, Moody's says to be wary of the
Ryde area
, which is tipped to fall -15.8% in 2019 after already sliding a considerable -11.3% in 2018. Overall, in the next two years Moody's expects:
2019: -9.3% fall in house values and -5.9% fall in unit values
2020: 3.6% growth in house values and 4.2% growth in unit values
"Moody's says to be wary of the Ryde area, which is tipped to fall -15.8% in 2019"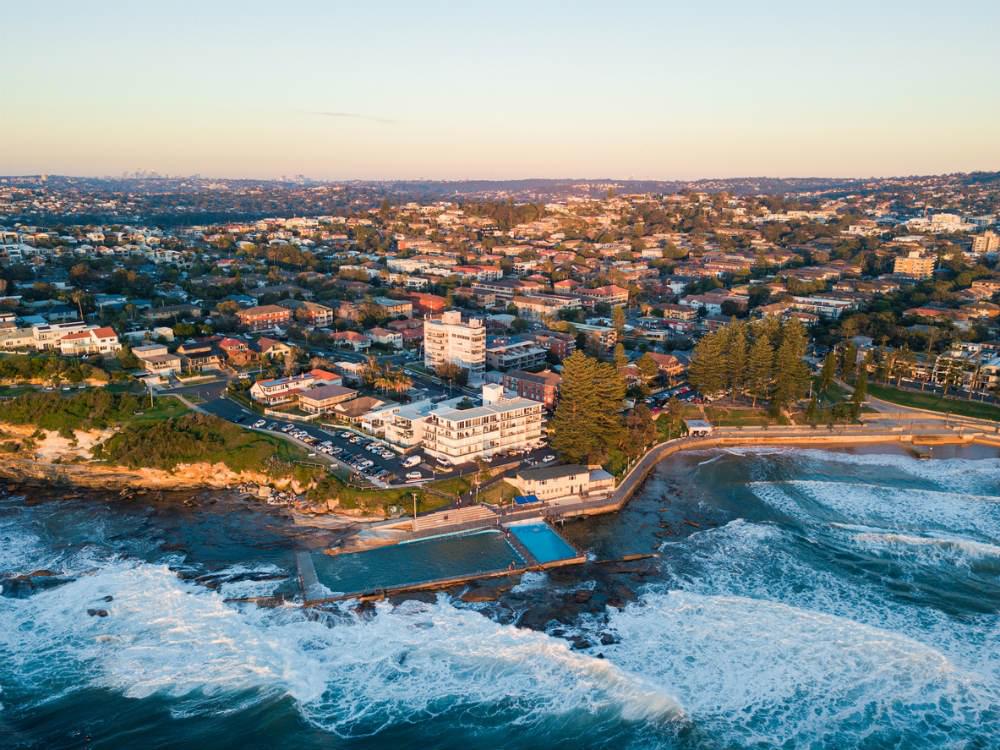 BIS Oxford Economics
Associate Director Angie Zigomanis
"Supply is running at record levels, with new dwelling completions having exceeded 200,000 in each of the past four years and expected to have peaked at a record of just under 227,000 dwellings in 2018/19," stated BIS Oxford Economics Associate Director Angie Zigomanis.
2019 to 2022: 6% growth in house prices and 1% growth in unit prices
Sell or Hold
Head of Research Jeremy Sheppard
Jeremy Sheppard, Head of Research at Sell or Hold told
the New Daily
"after the trough comes the plateau" and that "we're likely to see the trough sometime in the next six months and I would be predicting pretty much zero growth in Sydney for the next three years."
This news probably won't come as a welcome to investors, however, it's unlikely that the market will fall much below its current value
2019 to 2022: 0% overall growth in dwelling values
QBE
Housing Outlook
Like most of the expert opinions on this list,
QBE Australian Housing Outlook
predicts the Sydney property market to bottom out towards the end of this year, taking prices around 11% below the market peak in 2017.
Looking forward to 2020, little to no change is forecasted for the year. However, by June 2021, investors prepare yourselves! Rental growth and rental yields are tipped to rise, and median house prices are expected to hit $1,090,000, while median unit prices reach $745,000
2019: -3.5% fall in house values and -4.4% fall in unit values
2020: 0% overall growth for dwelling values
2021: 2.3% growth in house values and 1.4% growth in unit values
Where is the Sydney property market headed?
Although there are a few common trends, it's clear that there isn't really one clear perspective as to how the Sydney property market will change over the course of 2019/20.
After taking a look at what the experts had to say, however, it's also clear that most analysts seem optimistic about the changes being made to lending measures announced by APRA, the interest rate cuts and the promises of comprehensive credit recording. All these measures will do more to solidify an already growing consumer confidence.
So what can we safely say about the next few months and years ahead?
Most experts suggest that the market will bottom out within the next few months, with the majority stating that dwelling values are unlikely to fall much further than where they currently are now.

2020 looks to be a slow year for the Sydney property market. However, not many experts believe the market will continue sliding past the new year. 2020 is touted for growth, even if only the slightest. But small figures will be enough to further bolster investor confidence.
2021 will be the spring to the housing market winter, and by the beginning of the year, recovery will be in full swing.