Home to the iconic Opera House and Harbour Bridge, Sydney has some of the most luxurious and exorbitant living you can find in Australia. For those with deep pockets — or simply an inquisitive mind — you might be wondering where the most expensive suburbs in Sydney are and what the price tag looks like…
If you are suffering from a dreadful case of 'overflowing pockets syndrome' (it's a real thing, I hear) and are in dire need of a home in one of the richest suburbs in Sydney, you will quickly find your search to be mostly contained to the exclusive eastern suburbs.
Those coastal views come at a cost! But, it's not all surf and sand calling. These hotly desired 'burbs are close to top-tier amenities — from the best private schools in the city to expansive parks, prime boutique shopping and more.
Without further ado, here are the top ten most expensive suburbs to buy in Sydney:
1. Darling Point — $7,700,000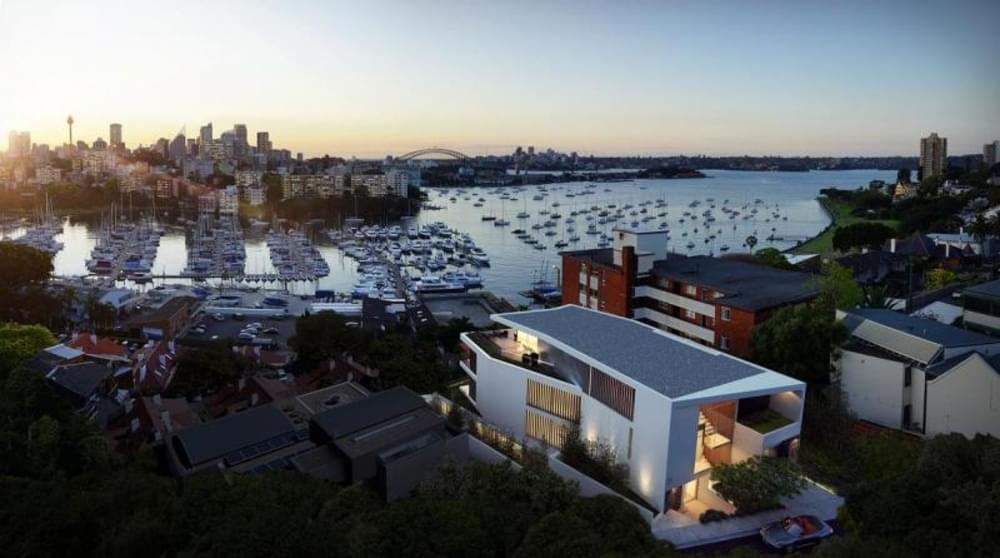 Darling Point tops the list as the most expensive place to live in Sydney with an eye-watering median sale price of $7.7 million. Just four kilometres from the CBD, it's not too unbelievable when you consider the stunning waterfront views of the Harbour Bridge and picturesque leafy streets lined with glamorous homes and apartments.
The lack of housing stock is driving prices higher with the suburb experiencing a 23.33% growth compared to the same period 12 months ago. Nabbing a house is tough work in these conditions, when only about 12% of the market is taken up by houses, and freestanding townhouses or terraces.
Some of the most expensive apartments in the city can be found in Darling Point and the median sale price is an astonishing $2.4 million. It's also one of the most expensive suburbs to rent in Sydney for houses with a weekly median rent of $2,200. Ouch, my eyes are stinging! Apartments average $900 per week.
2. Bellevue Hill — $6,400,000
Well-heeled families of Sydney clamber to join the exclusive Bellevue Hill's postcode, an enclave dripping with grandiose homes and gardens. Living in the most expensive area in Sydney comes with a hefty price tag and the median sits at an admirable $6.4 million, whereas units average $1.1 million.
"Living in the most expensive area in Sydney comes with a hefty price tag and the median sits at an admirable $6.4 million..."
If you would like to rent a home in Bellevue Hill, get your money bags ready. The median weekly rent is $2,200 and $720 for a house and apartment respectively. Close to shops, beaches, the city centre and the best private schools, it's easy to see why it's so popular.
3. Vaucluse — $5,840,000
Fancy a trophy home in the coastal haven of Vaucluse? A cool $5.84 million will do it — that's the median house price. With stunning peninsula and harbour views, lavish heritage architecture and picture-perfect harbour beaches there is much to soak up in this affluent area, which is also home to the country's oldest lighthouse — the Macquarie Lighthouse.
As far as pricey suburbs in Sydney go, Vaucluse has seen a 20.41% rise in annual growth and median rents are at $2000 per week for a house. The average sale price for a unit is $1.1 million with a median weekly rent of $700, but it's worth taking note that this market is underperforming with a -21.93% decline over the past twelve months.
4. Tamarama — $5,800,000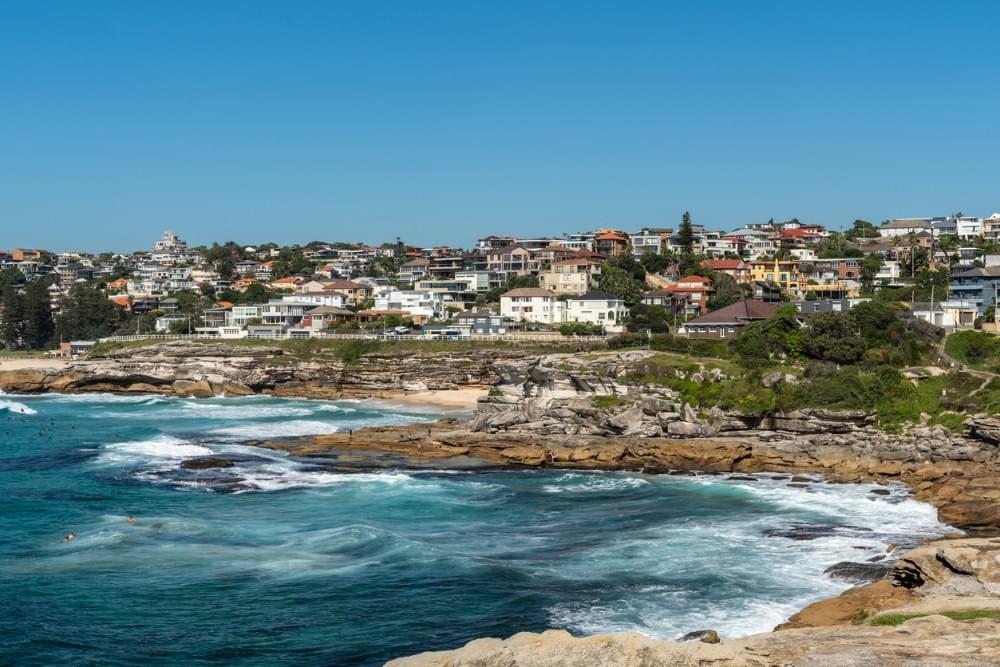 A stone's throw from Bondi, the affluent beachside suburb of Tamarama has a pretty tight housing market with only a select few homes up for grabs. For interested parties, a median sale price is $5.8 million. The property downturn may have affected growth in the area, with a -6.81% decline over the past twelve months.
Primarily an apartment market, Tamarama — otherwise known as 'Glamarama' — is a mix of modern and art deco buildings that compete for waterfront and cliff views, and charge apartment tenants a median asking rent of $915 per week. Here, the median apartment price is $1.4 million and has dropped -4.83% in the last year.
House rentals don't seem affected by this though, as they remain some of the most expensive in the country at $2,150 per week.
5. Double Bay — $4,481,000
This prosperous harbourside suburb boasts prestige properties on leafy, tree-lined boulevards. Known for its boutique shopping and elegant cafes, Double Bay offers lavish and relaxed lifestyle qualities in spades.
"Double Bay reeks of sophistication, class and the finer things in life, commanding that $4.48 million price tag."
It reeks of sophistication, class and the finer things in life, commanding that $4.48 million price tag. The median weekly rent for houses is $1,800, and apartments have an average price point of $1.4 million and a median weekly rent of $800.
Read: Cheapest suburbs to buy and rent in Sydney
6. Cremorne Point — $4,400,000
Across the harbour and close to the Taronga Zoo sits the quiet and picturesque peninsula of Cremorne Point. A tightly-held blue chip suburb, properties in Cremorne Point offer privacy along with breathtaking harbour vistas and access to the scenic pathways of Cremorne Reserve.
While the median house price is $4.4 million, units average $1.3 million. There are more apartments than houses in the area and the median weekly rent is $750, offering some affordability for savvy renters, but still nearly double the national average.
7. Centennial Park — $4,140,000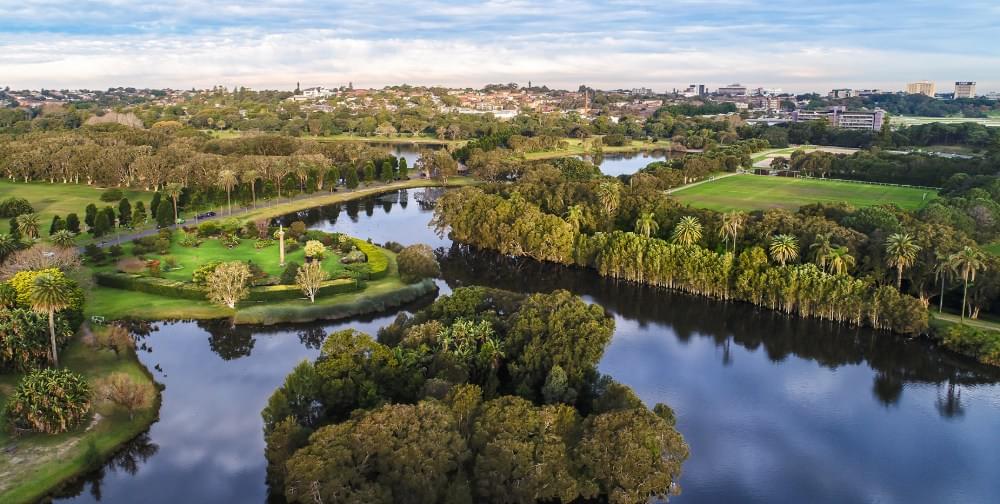 Just four kilometres south-east of the Sydney CBD, Centennial Park's elegant Federation and Victorian homes are situated on large blocks and are close to all the best amenities along with the famed Centennial Park.
Although house prices average $4.1 million, you would have to act quickly to secure one on the market. Units offer a lot more affordability with a median price of $799,000 and a median weekly rent of $550.
8. Dover Heights — $4,100,000
To live in the family-friendly and sought-after coastal suburb of Dover Heights, you will need at least a cool $4.1 mill — or you can fork out $1,448 per week in rent. For apartment lovers, $790 per week in rent or $1.5 million will do the trick.
Dover Heights' high-end homes are set on ample-sized blocks and offer exquisite city and coastal views. There's also close proximity to the beach, Dudley Page Reserve and the hub of Bondi. It's the perfect mix of everything Sydney!
9. Mosman — $4,000,000
Another affluent area popular with baby boomers and young families to add to the list of expensive suburbs in Sydney is Mosman. Situated in the hotly-desired Northern Beaches district, the hilly streets are filled with extravagant homes both modern and old, but all luxurious.
"Host to the famous Taronga Zoo, Mosman offers perfect harbour views and boutique shopping, fine cafes and the allure of coastal living."
Host to the famous Taronga Zoo, Mosman offers perfect harbour views and boutique shopping, fine cafes and the allure of coastal living. The average weekly rent you'll pay to enjoy the lifestyle sits at $1,650, while the median house price is $4 million. Fortunately, there seems to be plenty of that $4 million pie to go around. Unit prices average a tidy $1 million and $620 in weekly rent.
10. Longueville — $3,900,000
A house-haven popular with families and just eight kilometres from the CBD, Longueville is mostly made up of stunning Federation, Victorian and Californian bungalow style houses giving it much charm and appeal. Situated in the Lower North Shore, even though it's number ten on the list, don't expect the word 'affordable' to be bandied around!
House prices average $3.9 million in Longueville, and the median weekly rent is $1,200. This area is well-suited to quiet family living in a natural and beautiful setting.
Read: Best suburbs to live in Sydney
First home buyer or looking to invest?
Buying a property is a big financial decision. We help guide you through the process with helpful tips and advice along the way.
Get your free buyer's guide