Traits to consider when choosing your real estate agent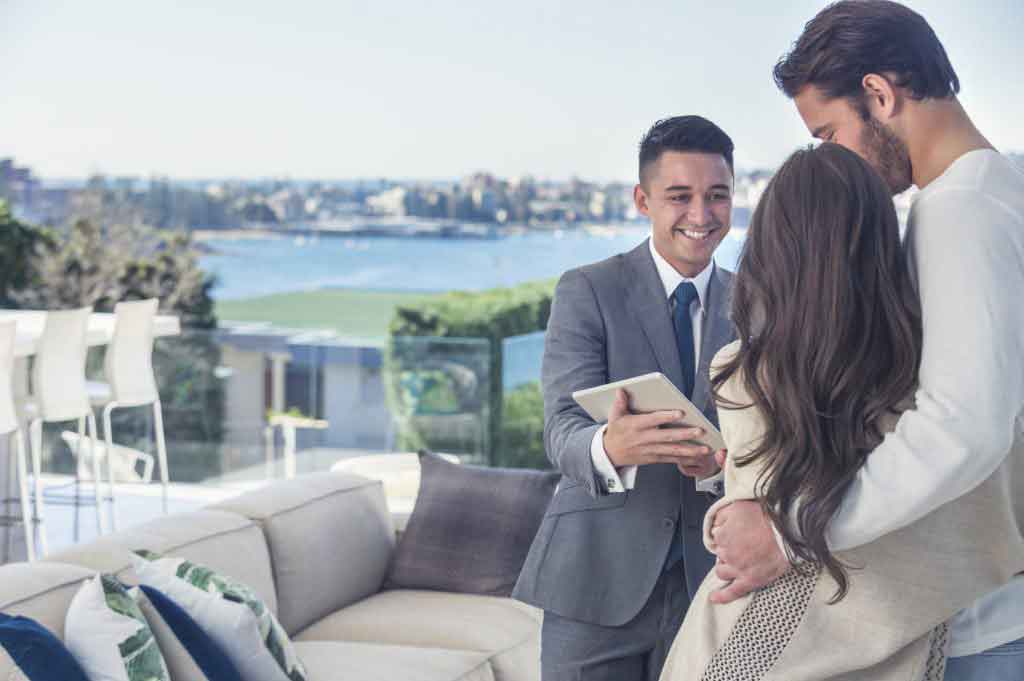 Your home is likely to be your most valuable asset which means you can't trust just anyone to sell it. And because the sales process can sometimes be a complicated, nail biting ride, you need to find a real estate agent that you have confidence in and who will have your back.
That may be difficult if your agent fits in with some popular stereotypes. Indeed, in its 2015 Image of Professions, Roy Morgan found that only nine per cent of those it talked to rated real estate agents as has having "very high" or "high" levels ethics and honesty. Only advertising people and car salesmen scored worse.
Selecting the wrong agent can not only lead to a lower selling price and delays, but also lots of unnecessary frustration and unhappiness. It's vital to make the right choice.
So how do you find that reliable agent that will help you sell your home for the best price possible, hold your hand through the process and always act in your best interests?
Drawing from CoreLogic RP Data's 2015 Consumer Perceptions of Real Estate Agents report – based on a survey of nearly 300 recent (and mostly satisfied) home sellers – here are some traits and skills to evaluate before you take the leap:
Honesty:
This quality was identified as the number one requirement that agents needed to have and they needed to demonstrate this to sellers from day one to build trust. Survey respondents said this was achieved through regular communications and behaviour that was accountable and dependable. Having an agent who will share not only the good news, but also keep you informed of any bad news will help you avoid any nasty surprises along the way.
Professionalism:
According to the survey, this is demonstrated by the being proactive, pre-empting your needs and delivering as promised. It is vital for the sales process to run smoothly. Remember too that your agent is representing you to the market.
Communication:
Respondent after respondent identified the need for regular feedback and communications from the agent. Those sellers who received crucial information – for example, on local auction clearance rates, average time on market and the recent sales prices of properties similar to yours – were more likely to be pleased with their agent's service. The skills that agents were seen as being the least effective at were "providing regular feedback about progress" and keeping clients up-to-date on what to expect. In both these areas, 13 per cent of agents were rated as poor.
Gender:
When it comes to achieving an expected or better price for a property, the studies does not believe there is any difference between the sexes. But price is not everything. It found that female agents had higher scores when it came to exceeding the expectations of their clients and were more likely than male agents to have their sales skills rated as excellent. Women were also more likely to deliver a consistent experience for sellers. However, female agents also had a higher proportion of clients who reported being disappointed with their service.
Experience:
There are many benefits to having an experienced agent. For example, they have already seen it all before, knows how to read people and situations and have had the time to hone their skills and tactics. Yet, the study found that sellers with the least experienced agents were most likely to have sold their properties above the expected sale price with some vendors commenting that lack of experience was made up for by enthusiasm, commitment and professional behaviour as agents sought to prove themselves. That said, when asked what they would do differently the next time they sold a home, some sellers said they would do more research on the experience of the agent, implying they were unhappy with the experience of their agent.
Empathy:
Sellers also felt better with agents that "championed" their needs, were empathetic to their situation, offered emotional support and recognised the stresses they faced in selling a home.
The CoreLogic survey also pinpointed some areas where agents were seen to perform poorly. These included areas such as negotiating, following up on leads and being able to handle the sales process. Many were also slow to embrace technological change.
Watch how your agent negotiates and follows up with you to assess if these are his or her shortcomings too. Also don't be afraid to ask your potential agents lots of questions to assess his or her strengths and weaknesses. And ask for references and speak to the agent's former clients get more information.
Furthermore, consider visiting OpenAgent.com.au to check the credentials and trustworthiness of the agents in your area. This online tool looks at sales performance and verified customer reviews to pinpoint at least two or three agents that have the most relevant experience, are most successful at selling and who have a track record of providing excellent service to their clients. And best of all, it's free!