Auction VS private treaty sale
When you're busy preparing to sell your home, understanding the difference between selling via auction or by private treaty sale is an important part of the selling process. There are pros and cons to each method, but the most important thing is to be comfortable with your decision. By considering your unique circumstance and financial position, you may find that one method could be better for you. 
What's the difference between an auction and selling by private treaty?
The main difference between an auction and a private treaty is the way in which a final selling price is agreed upon. 
An auction involves potential buyers bidding on properties in real-time, giving bidders an exact figure to beat in order to become the owner of the property. 
On the other hand, private treaties allow the seller to set a predetermined price on the property. Through a real estate agent, sellers can begin negotiating with interested buyers to find an agreed upon price.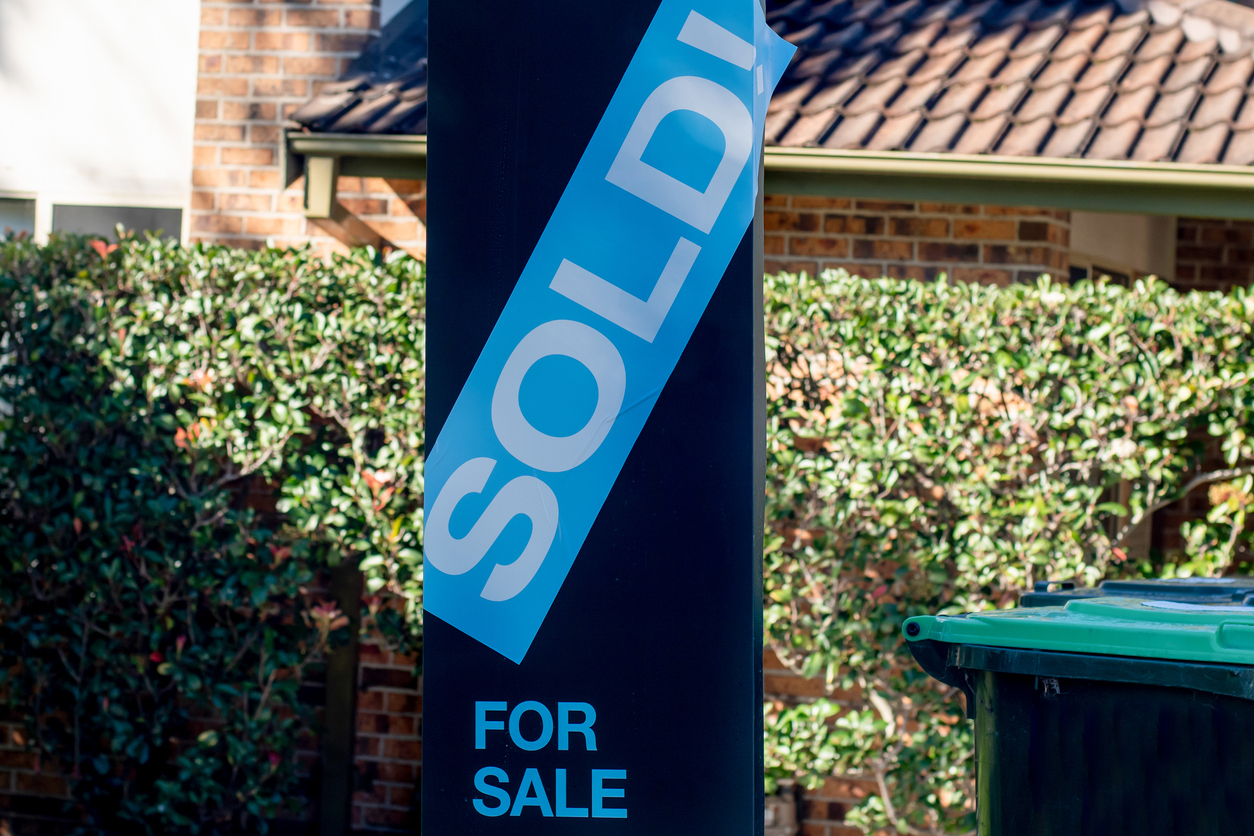 What costs are involved with selling via an auction or by private treaty?
Every seller can expect to incur costs associated with selling their property. These costs are for things like marketing, conveyancing, and agent commissions—all of which can range in price depending on your property type and your local market. 
When it comes to the selling method that you choose, many sellers ask themselves how much an auction could cost versus selling via private treaty.
Costs of auctioning a property or selling via private treaty
Auctioneer costs: Assuming that the seller has attracted decent buyer interest after investing in a great agent, great presentation and a solid marketing campaign, they should be well-placed to put their home to auction if their agent recommends this. 
If a seller does decide to go to auction, then they can expect to pay an auctioneer fee of anywhere between $400-$1000. Fees can be higher for premium markets, or if an auctioneer needs to travel quite far for the job.
Read more: How much does an auctioneer cost?
Private treaty costs: Selling via private treaty does not incur any additional costs, as the agent facilitates the sale, rather than an agent and an auctioneer.
Advantages and disadvantages of auctions and private sales
Auction
Benefits of auction
Three opportunities to actually sell your property – prior to auction, auction day or, if the property is passed in, through negotiation.

You choose the

reserve price

, so the property cannot be sold unless bidding reaches that magic number.

You choose the settlement date that suits you.

Pre-arranged open inspections mean you can schedule your activities around ensuring the property is in perfect condition for buyers to come through, and that you're out of the house when it happens.

The auction process creates a sense of urgency, so potential buyers have a timeframe in which they need to act.

As soon as the hammer goes down on the final bid, contracts are exchanged. There is no cooling off period so the bidder is completely committed to buying your property.
Disadvantages of auction
Usually, auction campaigns come with a more expensive advertising campaign and even if the property does not sell, you are still responsible for paying these costs.

If your property is passed in, you may lose some prospective buyers as it can indicate that your expectations are too high for the market.

Some people don't like the public nature of an auction, and despite really liking your property, it may put them off attending.

If, for whatever reason, bidding is slow, it can send the wrong message that no one is interested in the property.
Private treaty
Benefits of private treaty
The cost of the marketing campaign is generally lower than that of an auction campaign. You also save the cost of an auctioneer to call the auction.

As there is no deadline, you have the freedom to take your time thinking about offers that come in. There is less pressure to accept low offers.

The result can be much quicker, as interested parties can act as soon as the property hits the market.

People who express interest are generally genuine buyers. They know their financial limit and can commit to the offer they put forward. You will rarely get parties wasting your time.

Greater flexibility with clauses in the contract. Contracts can be signed 'subject to'.
Disadvantages of private treaty
With no deadline looming, it can take longer to sell your property.

Sometimes, private treaty sales do not have set times to inspect the property. This means you may need to make your home available at inconvenient times to potential buyers.

If you choose a price that is too low, you run the risk of selling your property for lower than market value. If you choose a price that is too high, you run the risk of your property not selling for weeks or even months.

There is a 'cooling off' period that must be included in the contract. This gives parties the option to change their mind, unless a purchaser includes a Section 66W certificate with their offer, which waives the cooling off period. This can often happen in very hot markets.  

Potential buyers will often try to negotiate you down on your asking price. If you're in a hurry to use that money to purchase a new property, this can get frustrating.
How do I know whether selling by auction or private treaty is right for me?
Of course, the decision to sell by auction or private treaty is largely governed by numerous interplaying factors. Before choosing between going to auction or a private treaty, sellers should consider their property type, time frame, location, state of the market and their personal preference.
Your property type
Depending on your property type and its features, you may find that one method can bear superior results. 
Properties with unique selling propositions and distinct features such as wine cellars or skylights, are better suited towards an auction as they can attract more competition between bidders. 
With properties that are more so generic and similar to other listings, a private treaty is most likely the suitable option.
Time frame to sell
Sellers should also consider the time frame they are working with, in terms of how urgently they need to sell the property. 
For quicker and more predictable results time-wise, an auction may be a better option since there is an exact established date of the sale. 
Those with less urgency and wanting a more 'relaxed' procedure may find that the private treaty can be a suitable method, allowing them to take their time with negotiations. 
The location of your property 
It is important to consider the property's location because of the varying levels of demand and competition over property. By leveraging this, sellers can come away with an optimal selling price.
In a highly-competitive market, sellers may find that auctioning is a better alternative because it creates competition between bidders and potentially drives up the selling price.
In an oversaturated and less desirable location, a private treaty sale is most likely the best option.
State of the market  
Similar to location, sellers should always be looking to leverage the demand of the market. 
In a seller's market (high demand for property), auctioning allows the creation of heightened competition because of the low supply of property across the market.
In a slower moving market, sellers should potentially look to a private treaty sale due to buyers' lower willingness to engage in the auction process.
Personal preference 
Finally and most importantly, sellers should ultimately do what is comfortable to them. In the already stressful process of selling a home, additional headaches should always be avoided. 
If sellers are reluctant in engaging in a particular method, they should choose one that better suits their preference.
If you are looking at selling your property and aren't sure which sales method would best suit your interests, please contact us at OpenAgent and see how we can help you.
What is a private treaty?

What is an auction?

What's the main difference between auction and private sale?

Is an auction or private treaty better?

Is auction more expensive than private treaty?

Is a tender the same thing as a private treaty?