Real Estate Agent Profile: 'Know your Agent' - Theo Samos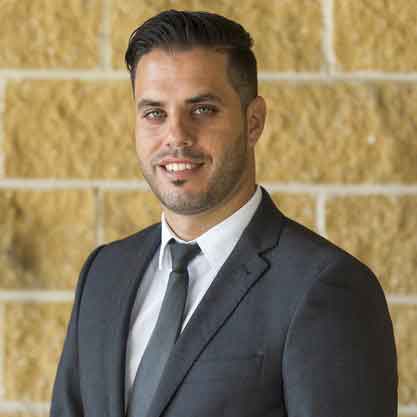 Sitting between Kingsgrove and Marrickville, Bardwell Park may seem like a humble little suburb but it's starting to heat up. There are a number of high valued properties, both houses and units, scattered throughout the relatively small suburb. Some might say that Bardwell Park is punching above its weight with a median selling price that, at $1.2 million, matches the rest of Sydney, but a growth rate of 53.84 percent over the last three years shows there are no signs of slowing down.
Real estate agent Theo Samos has been operating in Bardwell Park and the neighbouring areas for much of his career, his expertise in the area helping position him and his team as one of the leading offices in the area.
Samos has more than fifteen years of experience in real estate, and has been director of Raine & Horne Bardwell Park for more than five years, racking up an impressive sales record.
"In that short time we've achieved quite a lot for a very small business," said Samos.
Samos explained that the modest size of Bardwell Park, 6 square kilometres, saw the business forced to expand its efforts into the surrounding areas like Kingsgrove and Earlwood in order to grow. However, the team has kept the all-important local knowledge and expertise clients have come to rely on a combination of pure skill, dedicated research, and good old experience.
"We're open to assisting clients with any property, doesn't matter if it's a one bedroom unit on a busy road, or a multimillion dollar mansion on a large block," said Samos.
Samos believes Bardwell Park is growing stronger by the day, despite the low levels of stock available in the area due to the simple fact it's a small suburb. In fact, limited access to property has contributed to the rise in property values in the suburb, particularly over the last 24 months.
The disparity between the number of properties available and level of interest in the area means Bardwell Park can boast a strong market with a median selling prices of $1.2 million for houses, and $690,000 for units.
While the suburb has seen only a modest 39 sales this year, Samos said this is s understandable due to the size of Bardwell Park.
"We are seeing great auction clearance rates, above 80 percent consistently in the area, and the number of days on the market our average is 22 days - all signs of a very strong market," said Samos.
As principal agent at Raine & Horne Bardwell Park, Samos has built a positive reputation with clients in the local area through pure dedication.
"I think the most important thing is you have to be committed to the job, and more so committed to the people, to your clients, your customers," said Samos. "You under promise, over deliver. I think that's what built the trust in my client base."
This way of approaching real estate has resulted in some interesting stories combined with an impressive sales record. Samos said he has had to work with clients in difficult situations, where he has had to combine his skills in customer service, residential sales, and negotiating to achieve the best result for the homeowner.
"A couple of years ago a client called me, he was under financial pressure that meant the bank was going to foreclose him and he was going to be evicted from his home in 11 days, so we had come up with a plan to sell his property via auction with a nine day campaign. A typical campaign is four weeks and we did it in nine days. We did something a bit different, we auctioned his property on a Tuesday evening on site," said Samos.
"The property attracted very strong interest and actually got him $100,000 more than he was anticipating, and that really made a difference to his family's life. So we're very proud of that, that we were able to get someone out of trouble in such a short time, and I think that's a credit to our office's marketing abilities and our database."
Samos and his team at Raine & Horne have connected with a number of clients and homeowners through OpenAgent. Samos believes it is an invaluable tool for any prospective buyer or seller as it provides a comprehensive list of every verified, professional agent in Australia.
"OpenAgent has helped out by referring me to genuine people who do want to obviously get a great result for their home, and it also connects us with people who really want to get the best agent to get the job done, who isn't necessarily the cheapest agent," Samos said.
"OpenAgent only working with reputable agencies, is I think a benefit to both the seller and the agency. They've both got the mutual goal in mind and that is to get the best outcome for the client, not just another quick sale."
For more information on tips to beating the real estate agent stereotype and real estate terminology explained check out our blog.