Why property stylists are a seller's secret weapon
If you're getting ready to sell your home, have you considered property styling? 
You'll want to do everything possible to maximise the value of your home, but it's easy to underestimate the amount of work you'll need to do and exactly what it takes. One of the best ways to ensure you sell your home quicker and increase your profits exponentially is by having your home immaculately presented.
But, is property styling worth it? More often than not, DIY projects become a flop, making the cost of property styling and the returns that come with it much more alluring. We've talked to some of Melbourne and Sydney's best home stagers to find out why property stylists really are a secret weapon! 
1. Property stylists know how to create an emotional connection
Selling your home can be hard even in the most ideal market conditions. You're not simply selling a house, you're selling a potential lifestyle. An empty home won't achieve this, and an overstuffed and cluttered home is even more unappetising.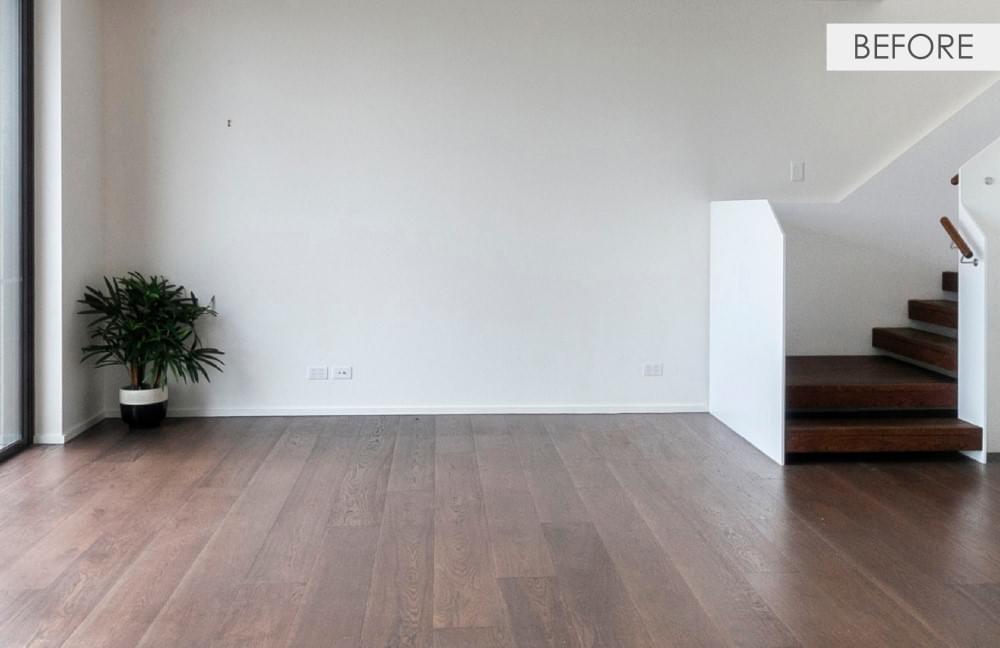 Property stylists know how to facilitate emotional engagement and buyer connection with your home. Justine Wilson, Director of Sydney property styling business Vault Interiors, says that well-styled properties make it easier for buyers to visualise themselves living in the space.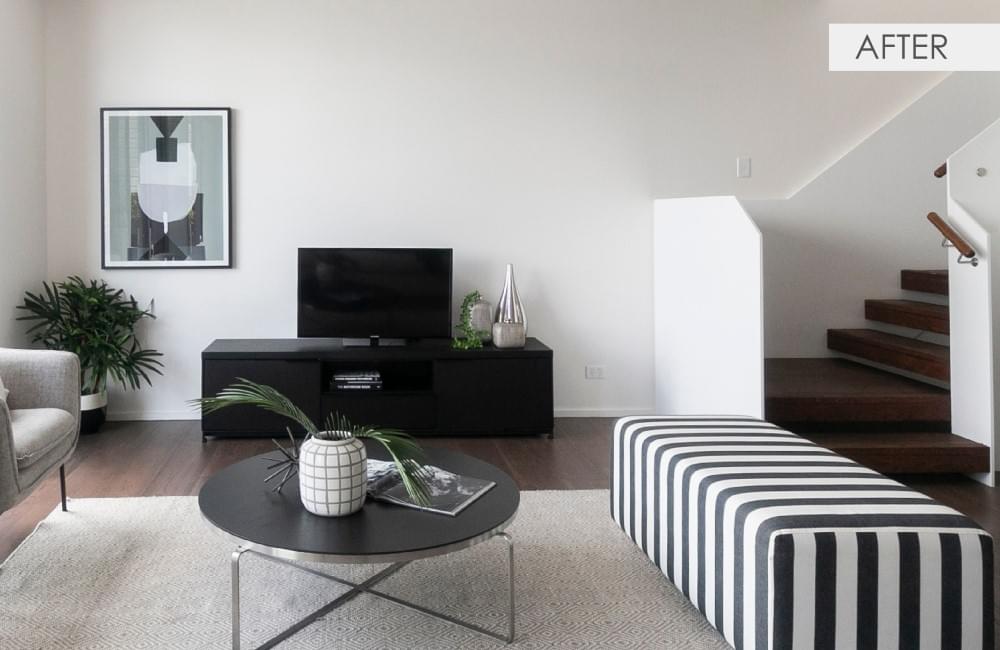 "It creates a feeling of home, and nice furniture will create an aspirational living scenario they want for themselves," Justine said. 
Renee Francis, Founder of Spatial Property Styling in Sydney, agrees. She says that during a slow market, it's even more important to stand out from the crowd and make that emotional connection.
"More buyers being able to envision the lifestyle and potential the property presents creates competition to drive better results."
2. Property stylists know how to style homes to attract the broader market
Professional home stagers have years of knowledge and experience under their belt, which gives them the right understanding of market demographics, local market conditions, current interior design trends and what appeals to a wider range of buyers' tastes. 
Karla Fawcett, the Operations Manager for home styling Sydney company Coco Republic, says, "You're not selling your home to yourself, the goal is to appeal to many, many different prospective buyers. You may only get one chance to make a good first impression on purchasers with your property."
First impressions count for everything and a well-styled home will add light to the house and allow for better photographs, which then will bring more potential buyers through the door. Many people love their own style and think that potential buyers will too. But, sadly, this just isn't always the case and can be one of the biggest mistakes sellers make. 
"You may have a nice personal style, but it may not be everyone's cup of tea" Justine Wilson of Vault Interiors says.
Geoff Lewis from Bowerbird Interiors adds to this and also says "Even if you have a beautiful home, it might not sell."
It's good to think of property styling as an investment into your property sale, as Allie and Lisa from HipHouse indicates, "A property stylist is not there to just make it look pretty, they're there to contribute to the sale by styling appropriately to the market."
3. Property stylists know how to enhance your property's best features
Not only do home stylists know all the tricks to enhance your property's best features, they use them to keep the buyer's attention away from some of the less inspiring aspects of your home. 
Justine Wilson says, "The right style of furniture can uplift any home, detract from imperfections and sell a location's lifestyle, which is just as important as the bricks and mortar."
Maximising your space and having a good flow from one room to another is crucial. If the style of the furniture and the layout is wrong, this can turn buyers away. 
"Scale is very important. When we live in a property, we opt for comfort and sometimes furniture is too bulky for the size room. Placing the right scale items instead means the floor space is instantly increased," Justine says.
"Don't forget, lots of people attend open homes, so the less obstructions and more flow, the better – to allow people to navigate the property and explore it freely."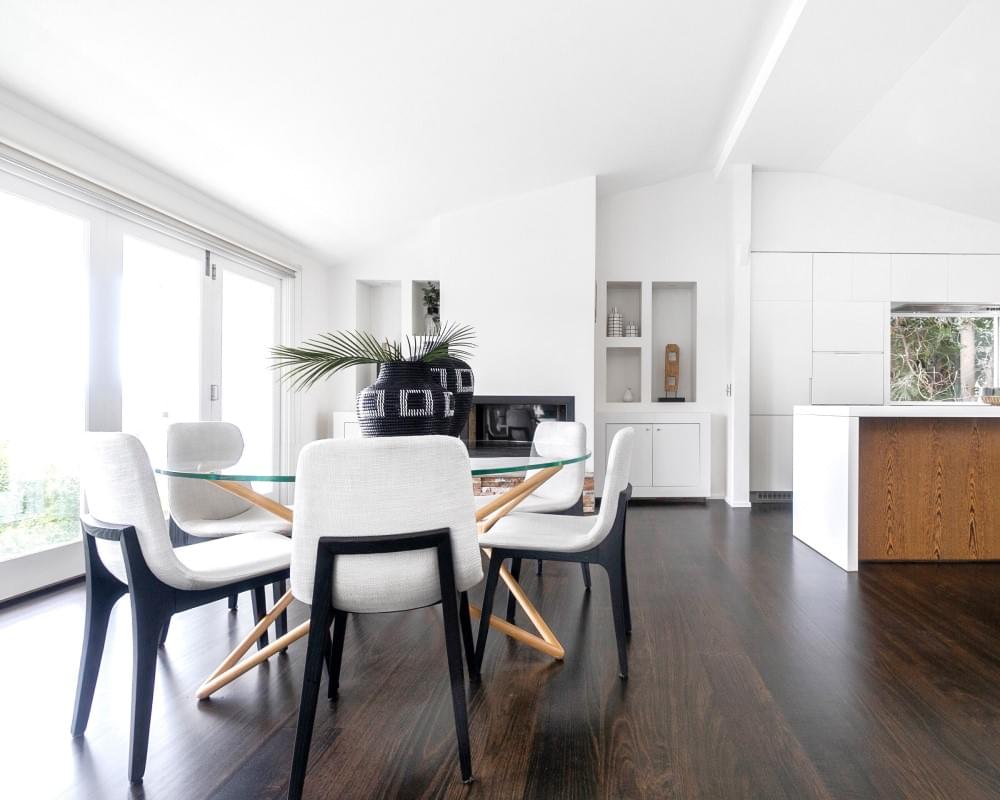 Dan Gerber is the Managing Director of Advantage Styling in Sydney and believes it's important to breathe new life into rooms by giving it a specific purpose so that buyers can see the true potential of each space. "Some of our best results are achieved in older homes or those deemed to be less desirable by the market." 
Expert advice: When it comes to home styling, don't scrimp! Go for the full styling package
When employing the help of a professional, it's best to bite the bullet - sign up and pay the full house staging cost. A complete package will ensure consistent flow is generated throughout the house, maximising your return on investment. In a slower market, it could mean the difference between selling and not selling at all.
"Research shows that homeowners usually see a return of around 10 times what they spend on styling," said Renee Francis of Spatial Property Styling. "The home staging cost is based on how much furniture is required and the best results are seen when a stylist is able to fully furnish the property to create consistent flow and feeling." 
Whether your property value is average or well-above the median sale price, property styling will give you better results come sale time. The key is to select an experienced and reputable stylist. Some studies suggest property styling can increase sales prices by 20%.
"Some studies suggest property styling can increase sales prices by 20%."
"Property styling is valuable in any market, everyone wants to achieve top dollar when selling, and presenting your property in its best light is the simplest and most effective way to do this," Renee says. "Choosing the cheapest option can lead to a poor result that will directly impact the sale price of your home."
Karla Fawcett from Coco Republic says that in order to get a solid ROI, sellers should be prepared to spend between $7,500 to $10,000 on an average-sized property to see a marked difference.
"Generally the major benefits are a really increased sale price and a timely sale. In some markets, it may even mean the difference between selling and not selling," she says. "The price of not selling and potentially having to withdraw the property from sale and re-launch can be astronomical." 
Karla also says that skimping on home staging can lead to inferior results when using existing furniture in the home.
"We usually see the best results and most impact when full rooms are styled, rather than trying to mix and match with vendor's items," she said. "In terms of ROI, we can say up to 15 times the amount spent, depending on the sale price and value of the property."
And if you're wondering whether or not biting the bullet with property styling will really guarantee a success for you and your property, wonder no more. Geoff from Bowerbird Interiors says he sees a 95% ROI success rate with the properties that he and his team have styled!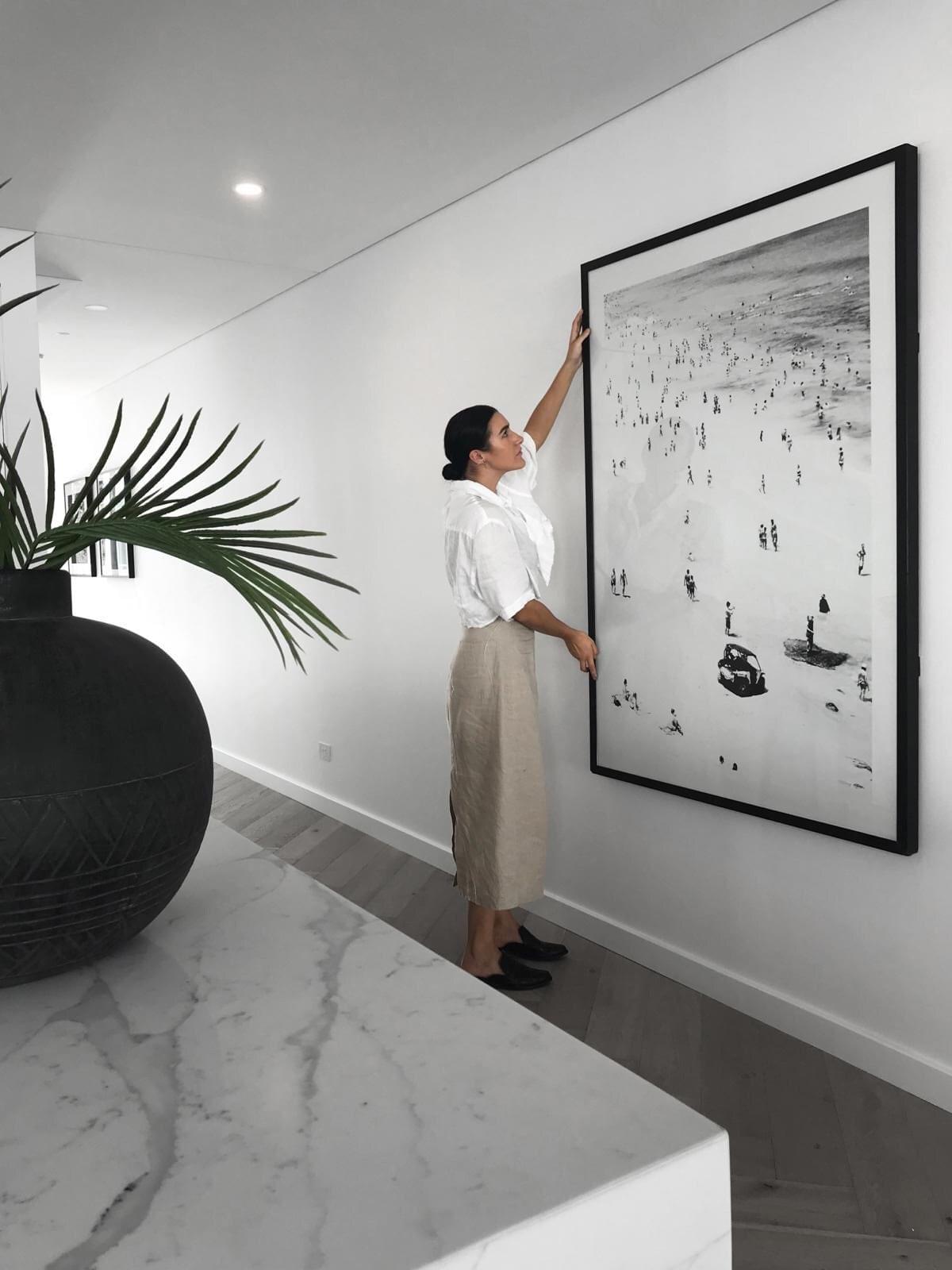 Expert advice: Styling outdoor spaces is just as important as styling the indoors
In Australia, our warm weather means that homeowners want to be able to enjoy the outdoor parts of their home just as much as the indoors. There is a strong movement towards having comfortable and inviting outdoor spaces - and that's not limited to those just in houses. 
"Outdoor living can be an extension of the home," says Karla. "Even in small properties with balconies, potential purchasers want to see where they could possibly have breakfast or a cup of tea"
Having areas set aside for leisure and relaxation are positive buying points for potential buyers. "Outdoor spaces in a home, however large or small, are often the areas that prospective buyers fall in love with," says Dan Gerber from Advantage Styling.
"We always look at ways to include plants, outdoor dining settings and outdoor lounges to enable people to imagine themselves hanging out and entertaining with friends."
Peter Seargeant, a Senior Property Stylist for Advantage adds, "It's important to have a cohesive flow to connect the indoors and outdoors."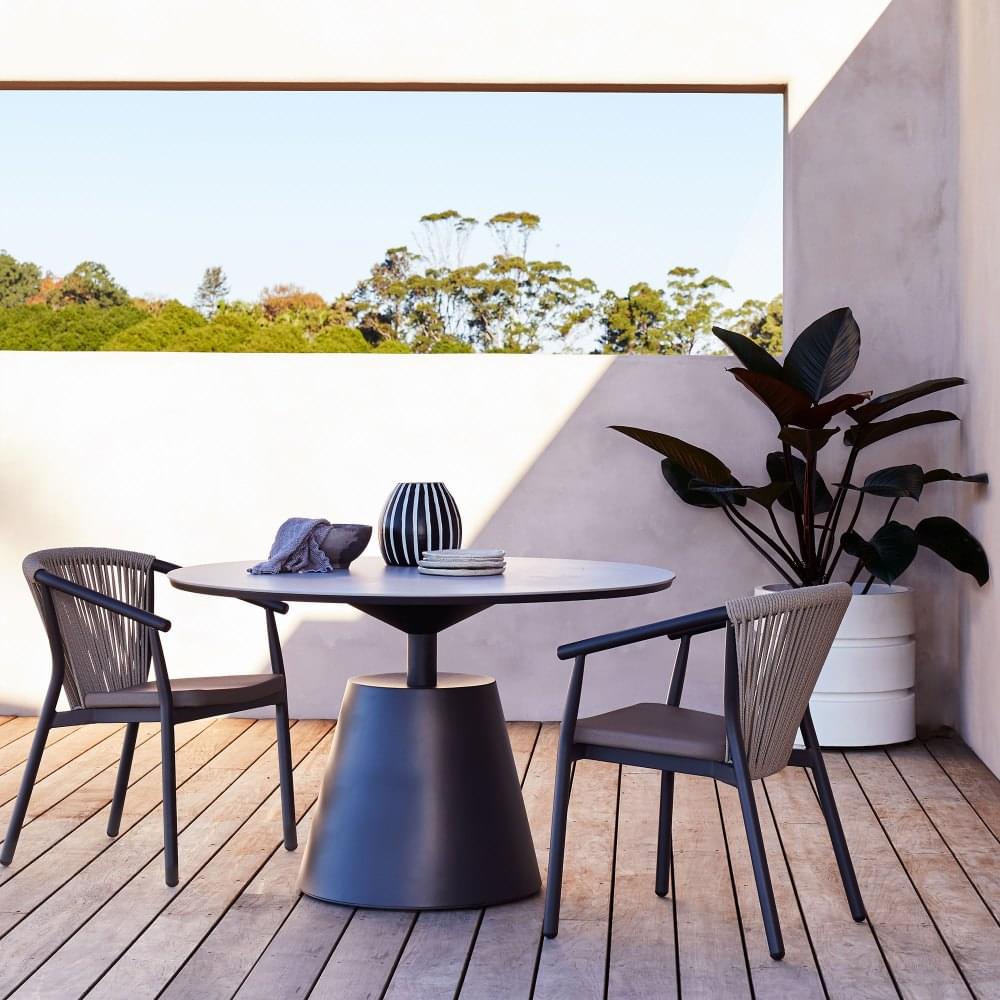 Styling tips for selling your home
Our amazing Sydney and Melbourne home styling gurus have left you with some golden house styling tips to get you on your way!
Allie and Lisa have been property styling Melbourne homes for over a decade. Their tips for house styling for sale: "A clean palette is the best base for styling – neutral walls, floors and window furnishings." Not to mention, "A fresh coat of paint, both indoors and out, does wonders! Adding some seasonal colour and good sized established plants to a garden will give you street appeal."
"You don't want potential buyers to walk around your home and mentally deduct dollars for things like replacing carpet and painting."
Dan from Advantage Styling notes "You don't want potential buyers to walk around your home and mentally deduct dollars for things like replacing carpet and painting." He adds that decluttering and depersonalising is an important step. "It helps potential buyers to mentally 'move in' and make that personal connection to the home." 
Justine from Vault Interiors advises that you "Conceal day-to-day items such as laundry, piles of paperwork, dishes, keys and garbage or remove completely from the property for open for inspections." She also says that before any open inspections commence, open the curtains and blinds, adjust the room temperature, turn on lights and lamps to make the property feel light and airy.
Justine recommends adding finishing touches to create warmth in the home and a good first impression. "A bunch of flowers, bright scatter cushions and colourful throws along with burning a scented candle will make buyers feel welcome."