Average sizes of homes on the east coast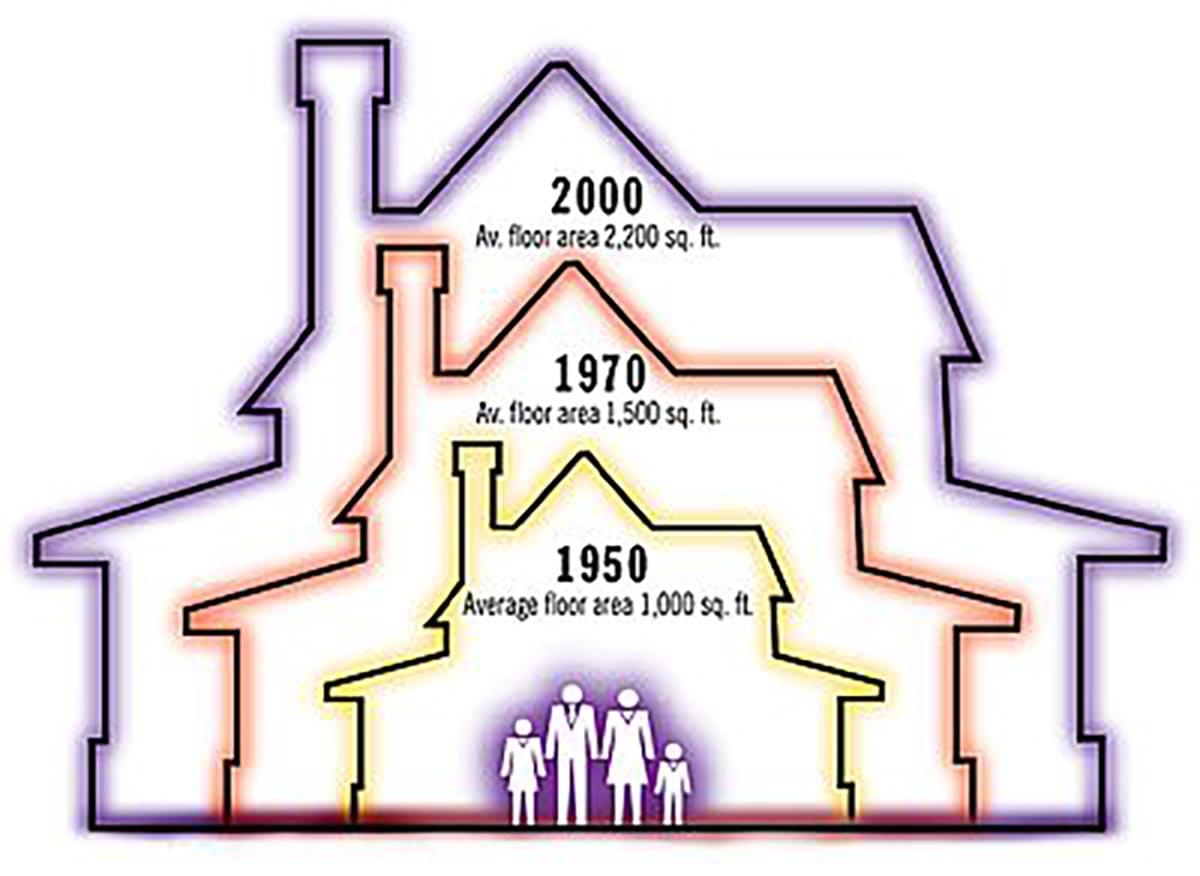 With skyrocketing inner city house prices, city dwellers are forced to question if high density living is really worth it. According to the 2016 NSW Intergenerational report NSW is Australia's most attractive place to live and work. However with the high cost of inner city living, combined with decreasing land size that attraction may change.
The median house price in Sydney fell by 2.5 percent in the last quarter to $1,025,478. The president of Real Estate Institute of Australia Neville Sanders told the Guardian, "Sydney, the strongest market in the recent years, showed the largest decrease in median prices, leaving some commentators speculating whether the city's housing market has reached its peak."
Similarly, Melbourne house prices also experienced a drop to $718,000, while Brisbane saw an 3.2 percent increase to $490,000. Up and down the east coast of Australia, property prices are fluctuating. But it's not only prices that are changing, it's also land space, and while Sydney has the most expensive housing prices, it also has the smallest property sizes.
Housing Industry Association statistics reveal that the margin between the cost of Sydney property and the size an average house is increasing. In 2010 the size of a standard Sydney property measured 312 square meters, which has now risen to 285 square meters. Unfortunately it forecasts that Sydneysiders will continue to lose crucial square meters as small properties will form the bulk of construction activity.
However, the square metres are being cut because our households are getting smaller, too. In the period from 1994-95 to 2011-12, the average household size fell by four percent, mainly due to a 14 percent fall in the average number of dependent children.
Still, the shrinkage puts into question whether there is a better alternative to inner city living, and if so, where else can buyers and sellers look for comfortable and affordable housing? Here are some regional east coast areas with lower property prices and increased space.
It may come as no surprise that Brisbane boasts one of the more generous average block sizes among Australia's capital cities, with an average of 600 square metres in its middle and outer suburbs. Meanwhile, properties for sale in regional areas are of course larger. Properties in the greater Bundaberg region, for example, can range from the smaller 740 square metres to 2270 square metres at $359,000 for a semi-rural block.
As the walls of houses continue to close in city residents, properties in more coastal and regional towns like Jervis Bay feature not only large houses but also large front and back yards.
For example, properties in Jervis Bay can range from a 1,000 square metre, two storey, three bedroom property at $365,000 to a four bedroom house on 1,701 square metres priced between $550,000 - $600,000.
The coastal town of Geelong combines decent block sizes with, if not a sea view, then at least a seabreeze. Properties in this area are double the size of what you would find in Sydney and less than half the price.
For example, a typical three bedroom and two bathroom property within walking distance to the coast will set a buyer back a paltry $334,500 with a land size of 448 square meters. Some of these houses also include a two car garage. For a five bedroom property with 530 square meters buyers can expect to find homes at prices of between $560,000 to $1 million.