Best time to sell a house
Timing the sale of your property can make a huge difference to both the price you receive for your home and how quickly you make the sale. One of the busiest times of year for real estate is spring, with a lot of activity coming from both buyers and sellers. But, does this mean it is actually the best time to sell a house?
Let's explore your options with the various selling seasons and find out when exactly you should put your property on the market.
Helpful resource: Get a suburb profile for any suburb in Australia
When is the best time to sell a house?
Ideally, you will list your house for sale in a seller's market, where there is more buyer demand than supply. It seems widely accepted that spring is the best time to sell, however, with a higher volume of listings than at any other time of year, the supply of properties often outweighs the demand.
Autumn is leading the way as the best time of year to sell a house. With fewer listings than spring, less competition exists between properties. You may also benefit from selling your home in traditionally quiet periods like winter, as listing numbers are even lower and there is an opportunity to attract more attention from buyers.
"Autumn is leading the way as the best time of year to sell a house. With fewer listings than spring, less competition exists between properties."
Generally, there is a case for selling throughout any period of the year. It does, however, come down to much more than just the weather. Some of the various factors to consider are the type of property you're listing, the climate you live in, and the surroundings and area the property is located in.
Let's take a look by season...
Read more: Best times to hold an auction
Selling property in autumn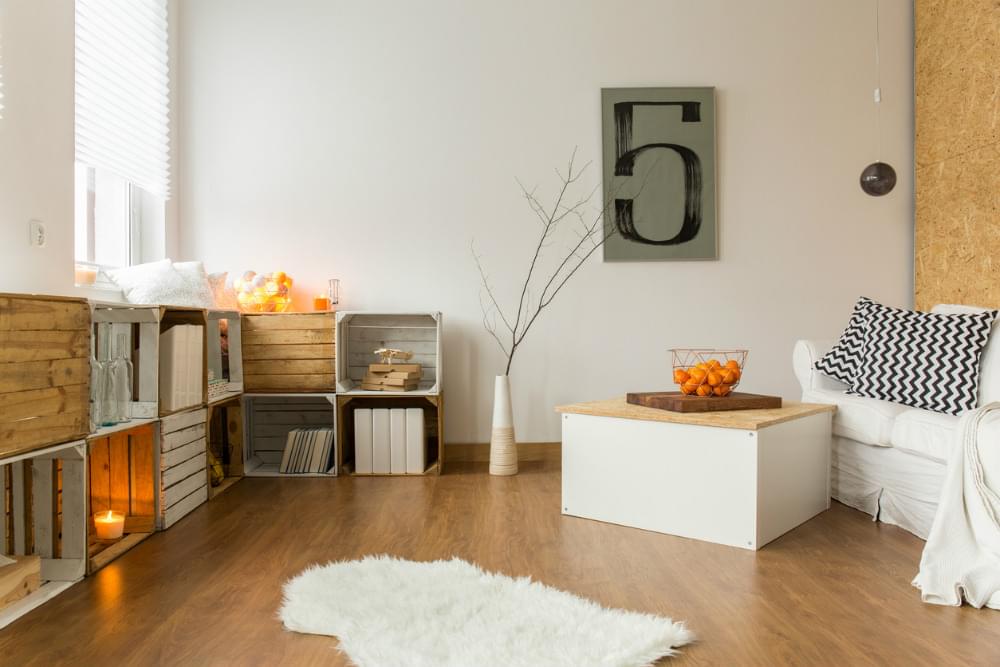 Our data shows the best month to sell a house is March and the best season for sales overall is autumn. The commencement of autumn is a beautiful time without the dizzying heat of summer and the stress of the holidays that create a lull in buyer activity. Many buyers will have done their market research over the summer holidays and will be ready to check out what's available.
Not as active as spring, autumn is still a busy time in real estate. The chaos of the Christmas and New Year period is over and school is in full swing. Families are more inclined to think about making a move before the chill of winter. If your house becomes very cold and dark in winter, it makes sense to sell now.
To prepare your home, take advantage of the qualities of the season and let in as much light as possible. Keep your house comfortable for potential buyers during inspection times by either heating or cooling the property, depending on the weather on the day.
When staging your property, use warm and earthy tones with cosy touches like scatter cushions and throws. Keep your curtains drawn open and lamps turned on to brighten up the space. Outside, the autumnal colours in the garden are attractive. Just make sure fallen leaves are raked away.
Read more: Expert advice: how Sydney home stagers style homes for sale
Selling property in winter
You may be asking, can I sell my house in winter? Winter is thought to be the worst time to sell a home, unless you're living somewhere tropical like Queensland where the mild winters won't affect you.
In colder climates, the days are shorter and darker, and homes and gardens are not presenting at their prime. You'll find, fewer buyers willing to face the cold and traipse through a list of open inspections.
Despite this, there are advantages to listing your property over the winter period. With a relatively quiet market, your listing will be more visible to those buyers that are seriously house-hunting. A winter buyer is often more determined about securing a home, and with limited choice at their disposal, you could achieve a quicker sale.
"With a relatively quiet market, your listing will be more visible to those buyers that are seriously house-hunting"
If your home is cosy, winter will be ideal for putting it on the market. Ensure the fireplace is crackling and the house is warm with soft furnishings. Hold your inspections during the brightest part of the day and keep everything well lit with the curtains drawn back. Properties that receive the most winter sunshine with west-facing windows will perform better at this time.
Read more: The top 5 interior design trends for winter
Selling property in spring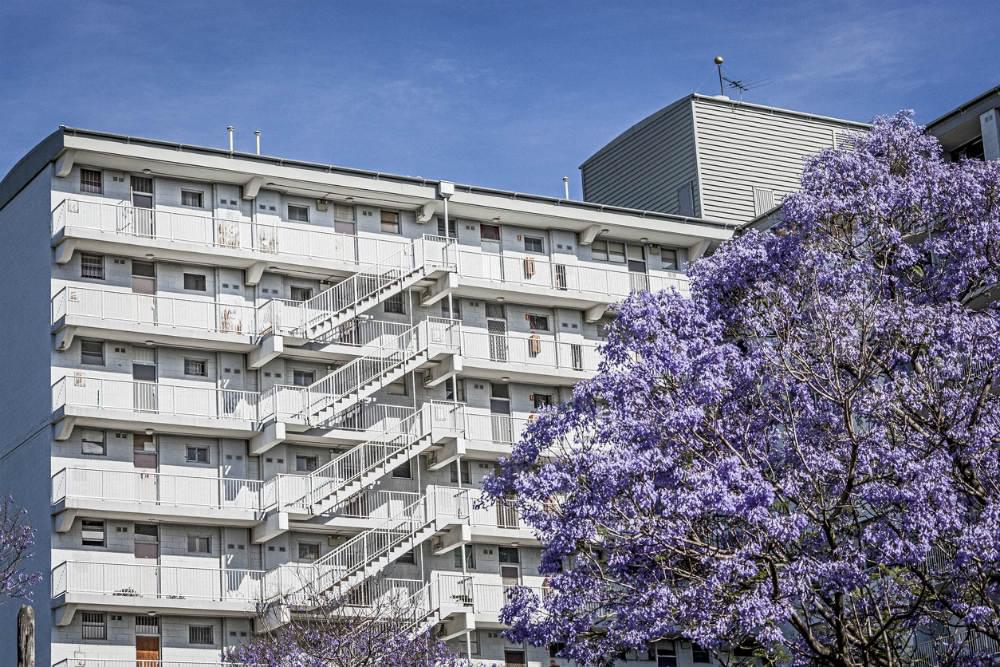 With the hibernation period of winter lifting, more homes come onto the market with activity peaking in October. Spring means longer days and blossoming, colourful gardens that enhance the look of your property. Improved weather conditions also have more people out and about, ready to inspect homes.
You might be thinking a spring sale will be easy, when your garden looks vibrant and alluring, and your home is filled with light again. But if you dig a little further into the market data, you'll discover that the volume of listings in spring is greater than the demand. As a result, the market becomes quickly saturated.
"But if you dig a little further into the market data, you'll discover that the volume of listings in spring is greater than the demand."
It's logical to think that after a cold winter there'll be more home buyers pounding the pavement and that they'll be competing for your property, and hopefully driving the price up. But the thing is, you're not the only one thinking it! Spring has become a buyer's market.
If your home doesn't have any stand-out features it will blend into the crowd. Too much competition is never going to be a good thing when selling your home.
However, to get ahead in a competitive spring market, freshen up the indoors by airing your home, removing any mould that may have crept in, and sprucing up your garden and outdoor areas. Consider employing the help of a home stager to really stand out from the rest.
Read more: Best time of year to buy a house
Selling property in summer
Summer sales seem to be avoided as people get ready for the holiday season and spend time with family. Listings drop back dramatically as Christmas nears, and deaden in the last week of December.
They begin to accelerate again in late January to February. This is an ideal period for those with houses for sale who want to stand out in a less competitive market.
Summer is the right time to showcase homes that offer an idyllic outdoor atmosphere, like a beach house or riverfront property. Elevated, coastal homes that get a lot of breeze will perform well. Also, homes that are darker and colder, will be best presented to buyers in summer when the light and warmth can be taken advantage of.
For homes that need to be cooled, especially if you plan to sell in January, start running the AC a couple of hours before interested parties arrive to ensure the property is comfortable to be in. Decorate with pops of blues and greens, and use light, neutral colour palettes to open up the space.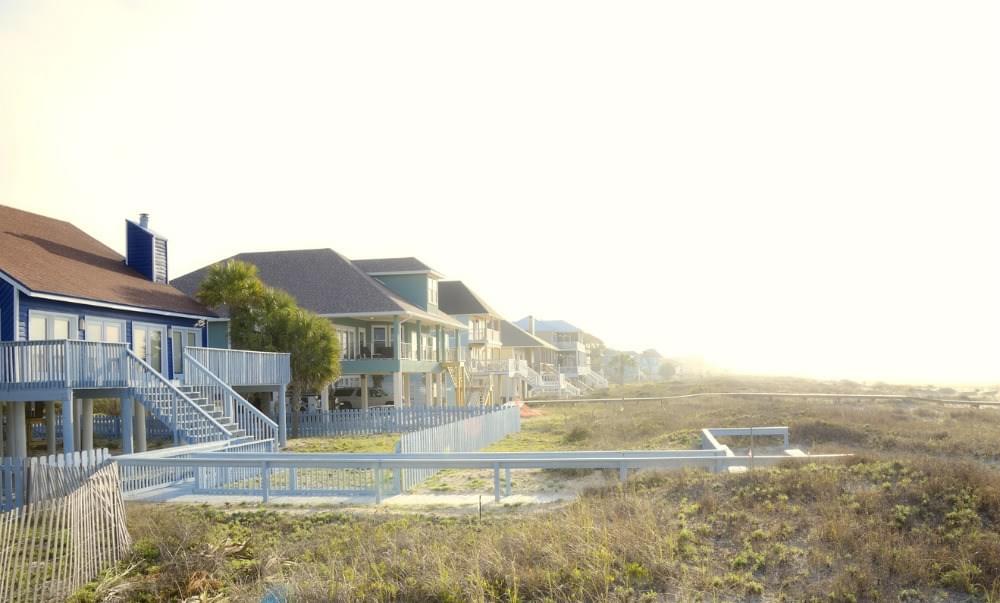 Read more: Design trends you need to know to sell your house this summer
Other factors to consider before selling your property
When the best time of year to sell a house is relies on much more than simply the season. Here is a list of things you should also consider:
The climate you live in. For example, summertime in the north can mean the wet season will dampen the market, whereas winter can offer some of the best weather.
How the market is performing. How is the market in your area and how many listings are there? Is it competitive? Are there many houses similar to your own? Where are you located? Are you by the beach where you'll gain a higher price in summer? Are there times of year that there may be events or festivals on that'll make your neighbourhood busier and noisier? Think carefully about when your house will present best.
The reasons why you want to sell. If you need to move quickly to make room for a growing family, or are downsizing for whatever reason, you may not have time to wait for the "right season".
Market influencers, such as interest rates and employment data should be carefully examined.
Frequently asked questions about the best time to sell a house
What are the busiest months for real estate?

Is there a 'best' month to sell a house?

Is selling property in December a good idea?