Using Purplebricks in Queensland
If you are selling your property in Queensland you may well be weighing up the option of using online, flat-fee real estate service Purplebricks.
After launching in Australia in late 2016, they have gone on to sell some $1.15+ billion worth of property here, and claim to be the UK's largest real estate agents by listings. In their own words, "...we're not a traditional real estate agency. We make selling your home stress-free and more affordable. We don't charge a commission like other agencies. We also don't charge hidden fees. Instead, we charge one fair, flat fee that grants you access to an innovative online platform and a dedicated Local Property Expert."
But if you are living in Brisbane or on the Gold Coast should you give them a go? Let's first take a look at how the Purplebricks business model works, their reach in Queensland and what consumers are saying about the service there.
Read more: Everything you need to know about online real estate
The Purplebricks model - how does it work?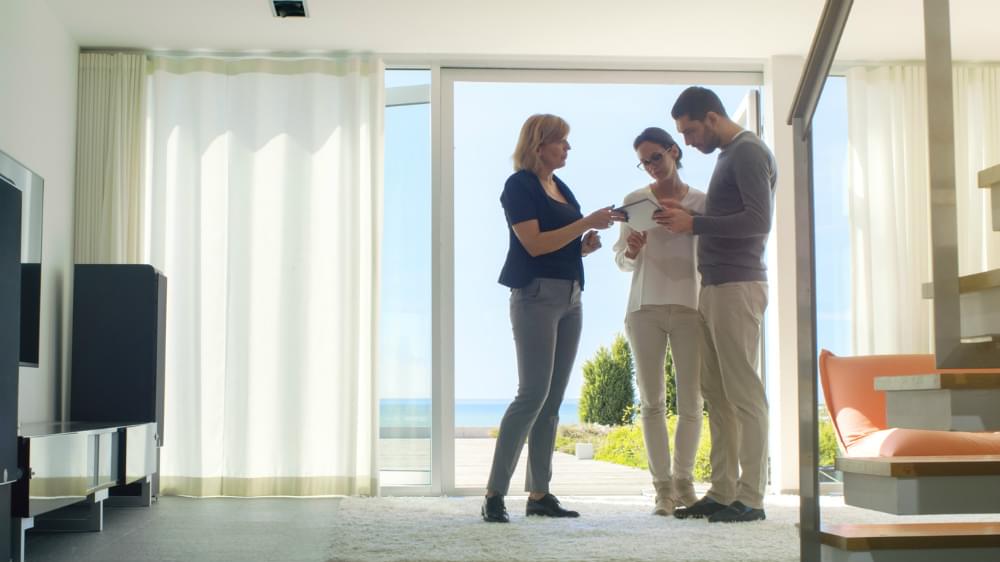 Purplebricks is essentially a pared down or hybrid version of the traditional real estate agent we all know, dispensing with some of the services you expect, like a personal relationship and a comprehensive marketing campaign. For that you pay a lower, fixed fee - but if your property doesn't sell, Purplebricks still keep your upfront payment.
Unlike a typical property sale, you don't get a real estate agent in the traditional sense, who you sign a contract with and pay a commission to after the sale of your property. Instead a Purplebricks 'Local Property Expert' or LPE appraises your home and advises you on a sale price. They do a degree of admin work for you and give you a basic marketing package.
The rest of the relationship is delivered over the phone by their customer support team or via their online portal. Everything else - like conveyancing and marketing materials that are not specifically included with their flat-fee - tends to be at an additional cost to the seller.
Read more: How does Purplebricks work?
One must not confuse Purplebricks with a for sale by owner (FSBO) approach, where a real estate agent is not involved in the process at all. FSBO means you, the seller, list and market your property yourself - and that means doing everything, like fielding offers and negotiating with sellers.
Purplebricks fees explained in Queensland
So what Purplebricks fees can you expect to pay in Queensland?
Purplebricks have standardised fees across Queensland which are consistent with NSW, VIC and SA. They are currently:
$4,400 inc. GST on the listing and publication of the sale property
$4,400 inc. GST on the settlement of the sale
$660 inc. GST auction fee (should you choose to sell by auction)
All up, that's a total cost of $8,800 for the successful sale of a property via private treaty and $9,460 via auction. This fee covers the costs of:
A dedicated 'Local Property Expert' for processes such as negotiations and house viewings
The property advert, including the copywriting and floorplan
A Purplebricks signboard
A premier listing on realestate.com.au and a standard listing on Domain and Purplebricks
A photography package
An auctioneer if selling via this method
Management of proceedings on the day of the auction
Purplebricks customer support team via phone
Access to the Purplebricks online portal
Post-sales support
Your Purplebricks package does not include anything else, such as listing upgrades on real estate sites.  
Let's take a closer look at these payment options in more detail.
Read more: What is fixed-fee real estate?
Purplebricks payment options
You have two options Pay Now or Pay Later - if you choose to sign an agreement with Purplebricks in Queensland. Pay Now is self explanatory - you sign up and they take payment from your debit or credit card.
Pay Later is also exactly that - you pay when your property sells, after 6 months or on the day you choose to withdraw your property from the market - whichever comes first. Under the this option, a third party agency is responsible for collecting your fee.  
Purplebricks' reach in Queensland

According to the Purplebricks Queensland listing on Domain, they have sold 1012 properties in the last 12 months, and currently have 496 properties for sale in the Sunshine State. If you are living in Brisbane or in other centres like the Gold Coast, Purplebricks are very likely to cover your area.
A search conducted on Purplebricks for an address in Brisbane gives you the details of the your 'Local Property Expert', with how many sales they have conducted and how many years of experience they have. You can also watch a promotional video of the agent.
A search for an address in Port Douglas yielded no local Purplebricks presence - with the message: "We're not in your area right now, but we can notify you when we've arrived! Contact our AU based call centre and register your interest so we can let you know when we've arrived in your area."
"Coverage appears to be adequate in big urban centres, but less so in regional and rural centres."
Purplebricks reviews: what are consumers saying?
As of August 2018 Purplebricks Australia had 3167 independent reviews of the service on Trustpilot, with a five star rating. This does need to be taken in context, as the company has come under scrutiny in the UK for manipulating reviews.
Still, there are a whole range of views of the Purplebricks service in Australia. These range from very positive experiences, such as this user's on Trustpilot:
"I could not fault [Purplebricks] from start to finish, as a seller I was always in the loop on what was happening, the [Purplebricks] platform is fantastic and easy to use, the sales team from start to finish [were] very professional." - User gfraz
To negative reviews such as these on Productreview:
"Yes, you end up paying no commission and yes, you save a lot of $ but once you sign up, you have to pay them, if you sell or you don't. In my case, from the moment I signed up, all communication dropped! I found out later as well that they weren't responsive to any requests from possible buyers either and that is an issue if you want to sell your house." - user BelgD
Other sellers have noted that there is no incentive for your Purplebricks LPE to put any extra effort into selling your property - they get their fee no matter what happens to your property. Consumers in Queensland have also complained that they were not clear about the fact that you forfeit the fee even if there is no sale - and Purplebricks was fined $20,000 in Queensland for misleading customers about its fees. Sellers have also found that the online agency's TV adverts gloss over all the extra charges - such as upgrades to your marketing campaign.
The sensible thing to do is to research any real estate service in QLD - be that fixed-fee services or a real estate agent - thoroughly before you sign up with them.  
Read more: Full service versus hybrid or online real estate agents