A local's guide to the Western Sydney property market
Western Sydney is a loosely defined region that, as its name would suggest, lies to the west of the heart of Sydney. The area begins in Sydney's western metropolitan suburbs and sprawls across the Cumberland plain, towards the foothills of the Blue Mountains.
Although there are many definitions for Western Sydney, one that is widely agreed upon is the area spanning the nine local councils that are members of the Western Sydney Regional Organisation of Councils, also known as WSROC.
One thing is for sure, Western Sydney is big and diverse. In fact, it's one of the most multicultural regions in the country, with large migrant populations who have settled down from far and wide, including China, India, Vietnam and Lebanon. Every town and suburb has its own unique culture and its own story to tell, making the west an enriching place to call home.
Suburbs in Western Sydney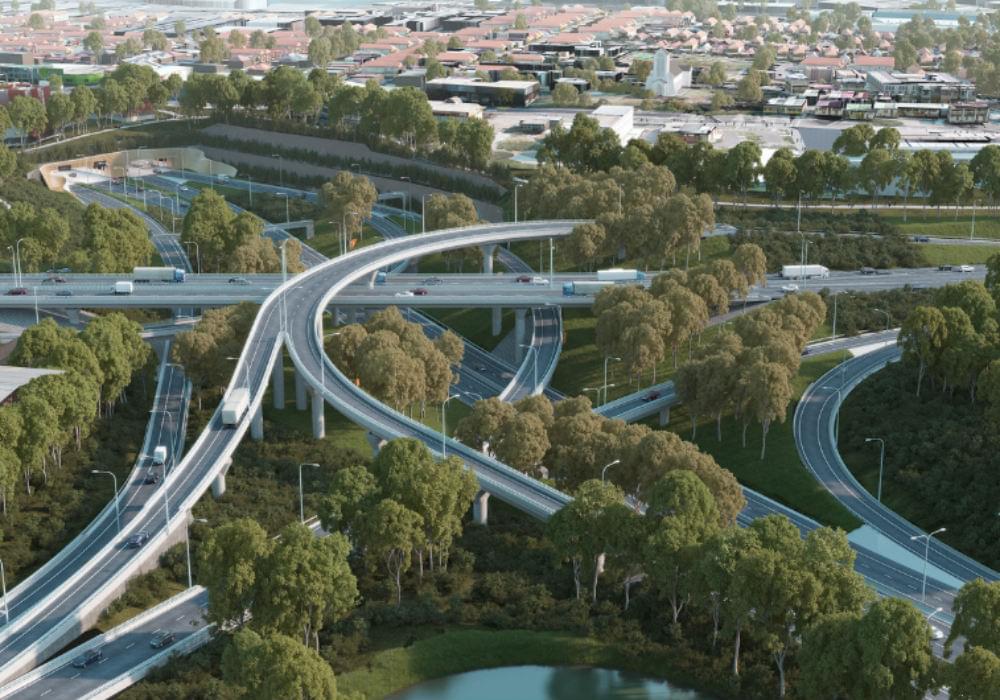 Suburbs in Western Sydney all sit within the nine councils that make up WSROC. These are: Blacktown City Council, Blue Mountains City Council, Cumberland Council, Fairfield City Council, Hawkesbury City Council, Lithgow City Council, Liverpool City Council, City of Parramatta.
As you'd guess from the length of that list, there are many, many suburbs in Western Sydney. Let's take a look at a few of the big names to get a better picture of the region:
Parramatta
Parramatta is one of Sydney's most up and coming suburbs. It's located 25 kilometres away from Sydney CBD, after which it's regarded as the second largest employer in the metropolitan area. Parramatta is quickly developing into one of Sydney's major business districts and is a hotspot for apartment dwelling.
Blacktown
Blacktown is the largest suburb in New South Wales and is home to 47,176 people from 180 different nationalities. Located 39km from the CBD, Blacktown is a diverse community with many public schools, a newly upgraded hospital and a plethora of freestanding homes suited for growing families.
Penrith
Penrith is an affordable place to buy a house, and with recent upgrades to road infrastructure, public transport and the building of the Western Sydney Airport nearby, it will no doubt be a place to watch in the coming years.
Cabramatta
Cabramatta is a vibrant town situated 45km from Sydney CBD, best known for its large Vietnamese and South East Asian community. Strolling down Cabramatta road, you'd be forgiven for thinking you were in downtown Saigon.
Liverpool
Liverpool was one of Sydney's earliest settlements and was originally built as an agricultural centre. Nowadays it's pretty far from its origins, and high-density living dominates the southwestern hub.
Demographics of Western Sydney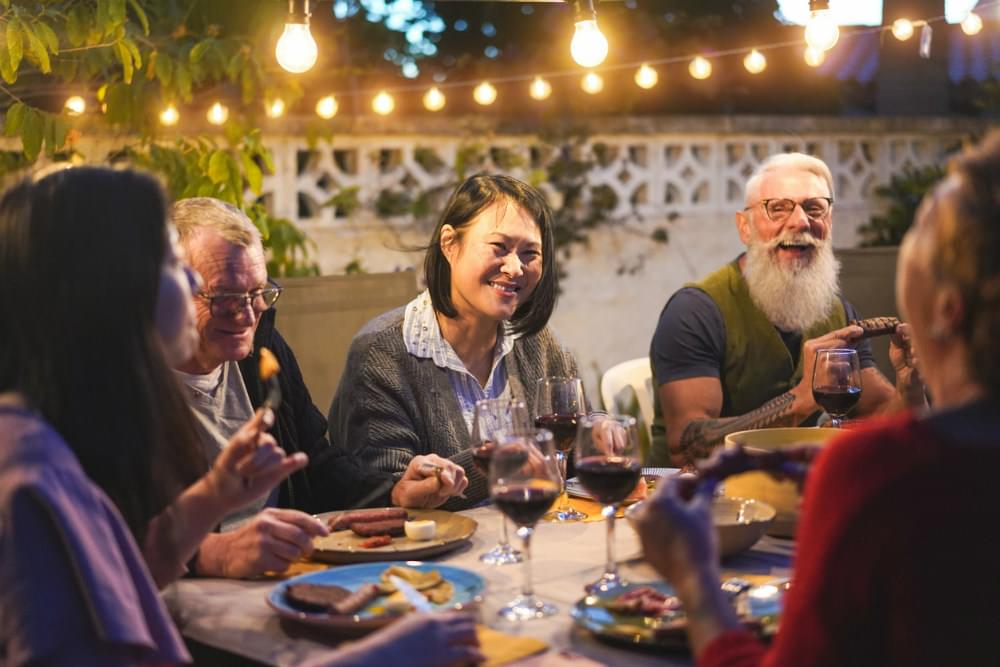 There's no doubt about it, Western Sydney is as diverse as it is large. The area is home to a multicultural population, many of whom have come to build a new life in Australia. Let's take a look at a few statistics from the 2016 Census to get a better idea of who calls Western Sydney home:
The median age of Western Sydney residents in the last census was 33, which is considerably younger than the national median of 38.
The overall population of the region was 448,391 at the last census. Given Australia's population was 23.4 million at the time, the region accounts for almost 2% of the whole country's population.
According to the last census, the whole region is home to 113,069 families, and an average of 3 people per household, which sits above the national average of 2.6
43.6% of Western Sydney residents were born in Australia, which is significantly less than the figure for the country's population as a whole, which sits at 66.7%. After Australia, the most common place of birth was India at 8.2%, followed by China at 7.4%, then Lebanon at 3.4%, Korea at 2.5% and Vietnam at 2.3%
In terms of ancestry, the largest group was Chinese at 12.3%, before Australian at 11.7%, English at 11%, Indian at 8.2% and Lebanese at 7.9%
The highest group for religious beliefs was Catholic at 22.7%, followed by no religion at 17.8%. Other religions were also strongly represented, with Islam accounting for 14.4% of religions, Hinduism 10.2% and Anglican at 6.3%
The median household weekly income for residents in Western Sydney was $1520, which is slightly higher than the national average of $1438.
Things to do in Western Sydney
With a land area of more than five times the size of Hong Kong, you wouldn't expect there to be a shortage of things to do in Western Sydney, and you'd be right. Whether you're sport mad or more of a foodie, the region has a lot to offer.
Here's a little look at what there is to do around Western Sydney:
Western Sydney is home to four teams in the National Rugby League including the Bankstown Bulldogs, Parramatta Eels, Penrith Panthers and Wests Tigers. Each has their own home stadium and of course, a huge dedicated fanbase.
If soccer is more your thing, then the Western Sydney Wanderers are for you. The club is based in Blacktown and has a current home stadium in Parramatta.
The region's main education precinct is Western Sydney University, which has numerous campuses throughout Western Sydney.
The Western Sydney Parklands are a large nature reserve that spreads between Blacktown, Fairfield and Liverpool.
Two of the largest commercial areas in the region are Parramatta shopping centre (Westfield Parramatta) and Westpoint Blacktown.
Parramatta CBD and Parramatta Square are known to be a foodie hotspot, with sophisticated restaurants serving many cuisines from around the world.
Blacktown is home to a Wet n Wild theme park as well as NSW's last remaining drive-in cinema.
Transport options in Western Sydney
Western Sydney is well connected to the CBD via most forms of transportation. Trains and buses run through most major city centres including Parramatta, Bankstown, Blacktown, Liverpool and Fairfield.
The area is also set to benefit from the Sydney Metro West line under construction, as well as the Westconnex, which will both provide streamlined transport from the CBD to Parramatta and beyond.
Parramatta itself will also benefit from the exciting potential of $1 billion that has been allocated for future light-rail services.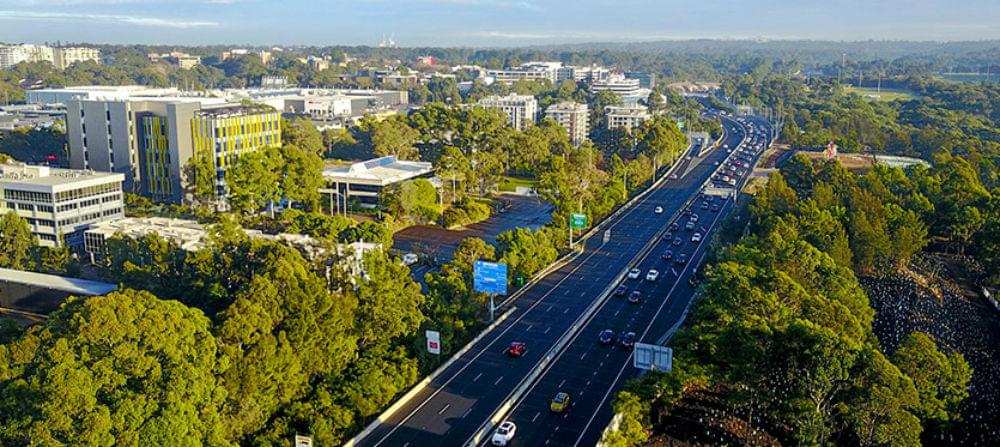 Developments in Sydney's West
In addition to major overhauls in the region's transport infrastructure, Western Sydney has many major developments in progress. Two, in particular, will potentially change the face of the area. These are the Parramatta Square Project and the Western Sydney International Airport.
Parramatta Square Project
The City of Parramatta Council has plans to double the size of its CBD within 10 years, making it a worthy rival to the current Sydney CBD just 25km away. The Parramatta Square Project is one of the largest construction projects in the country, and when completed will see a new commercial and civic space.
"The City of Parramatta Council has plans to double the size of its CBD within 10 years, making it a worthy rival to the current Sydney CBD."
Inclusive in this project is a new residential tower that is set to be the largest in the Southern Hemisphere.
Western Sydney International Airport
Badgerys Creek will be the home to the new Western Sydney Airport, which will have 24 hour and curfew-free operation. The new airport is currently under construction and is expected to be completed by December 2026.
New jobs and substantial growth is expected to be delivered to Western Sydney during construction and after the completion of the project.
Real estate in Western Sydney
It's hard to pin down the property landscape in Western Sydney, however, different areas have definitive trends. As a result, different suburbs have varying prices. Here are some examples of median house prices in Western Sydney:
Parramatta
Median house price: $915,000
Median unit price: $630,000
Cabramatta
Median house price: $849,000
Median unit price: $436,000
Liverpool
Median house price: $742,000
Median unit price: $442,000
Fairfield
Median house price: $735,000
Median unit price: $427,000
Blacktown
Median house price: $705,000
Median unit price: $535,000
Penrith
Median house price: $690,000
Median unit price: $520,000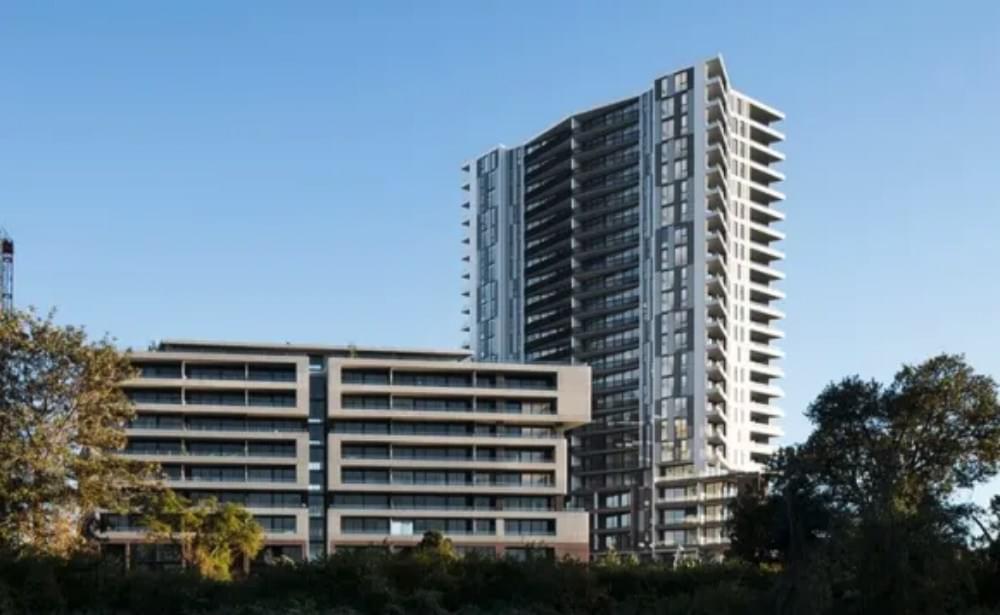 The price of houses and apartments vary between different areas in Western Sydney, as even adjacent suburbs can have vastly different property landscapes.
Here are some examples of where different types of real estate are found:
Blacktown real estate
Western Sydney is a great place to find entry-level and affordable houses. Take Blacktown for an example, which is home to a variety of small three-bedroom fibro homes.
Properties such as these are popular among renovators who redevelop and build new brick townhouses. If you're after something larger, Blacktown also is home to sizable family houses, many of them newer builds.
Parramatta real estate
If you're after an apartment, Parramatta is a great place to start looking. It has everything from single bedroom studios to larger units that can house small families.
"Parramatta has everything from single bedroom studios to larger units that can house small families"
Real estate in Parramatta is generally of higher density to accommodate the younger population who work in the bustling CBD. Freestanding homes exist but are much less prevalent, so if you're looking to nab one, you better get in quick before the developers find it.
Liverpool real estate
Apartments in Parramatta can often come at a premium, so if you're looking for something a bit cheaper, Liverpool might be the best option. The area is also largely represented by apartments, older buildings from the 1970s to brand new developments. It's a great area to buy something off the plan. Townhouses and freestanding homes exist but are in short supply.
Penrith real estate
Real estate in Penrith is generally more affordable compared to the rest of Western Sydney, but you'll probably find that most properties will be older, particularly free-standing houses. Still, there is a large array of homes on offer, some with spectacular views.
Suburbs lying further west in rural and semi-rural districts are often home to large plots of land. These are steadily becoming snapped up by developers who build housing estates.
This region is great for…
The great thing about Western Sydney is that there's something for everyone.
Here are some highlights:
Affordable apartment living in major city centres such as Liverpool and Parramatta
Affordable family-sized homes such as those found in Blacktown
Rich multicultural hubs with exciting places to shop and eat
Thriving religious communities
Up and coming areas such as Parramatta CBD and suburbs surrounding Badgerys Creek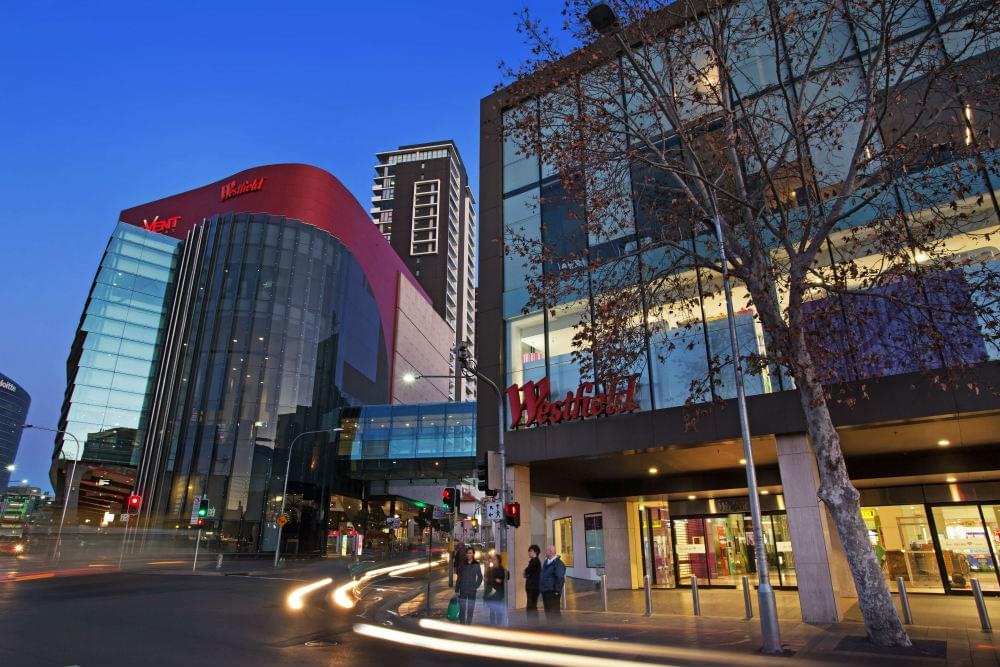 Tips for finding great real estate agents in Western Sydney
For most people, their home is their most valued asset, so when they need to find someone to represent it, it's crucial to find someone trustworthy. One of the biggest keys to having a successful property sale is finding the right agent for the job.
Like all professions, real estate agents have different expertise. So when it comes to the wide range of real estate in Western Sydney, it's best to look for someone who is well experienced in selling your kind of property, whether it's a studio apartment or a family home.
"One of the biggest keys to having a successful property is finding the right agent for the job."
Finding the right person is crucial, so don't always look for the agent with the cheapest commission - look for the agent who is best suited to represent your home. Ask yourself, do they know the area? Do they know my type of property? Can they represent it in its best light?
The average real estate agent commission in Western Sydney is 2.01%, which is at the lower end of the NSW average range. Bear in mind that this is only an average and the actual rate will vary depending on your suburb, type of property and the particular commission structure used by the agent.
Another point to remember is that commission rates aren't set in stone or regulated, so it's a good idea to negotiate with agents a commission structure that's beneficial for the both of you.
Not sure where to start to find the right real estate agent for you? Try using our free, data-driven platform! It takes the stress out of doing your own homework, and makes researching, shortlisting and choosing easy.