Preparing for your first meeting with an agent: what you need to know
You want to sell your home. The first step is to interview a real estate agent. Ideally, you shouldn't stop with just one. If you interview three or more real estate agents, you'll be able to compare them more effectively and choose one who is a good fit with you and your property.
What do you need to know before you go to your first real estate agent interview? While they are experts in their field, you do need to know how best to compare agents and have some questions prepared to ask them. Your questions should be tailored to your property and personal circumstances.
How to prepare for your first meeting with a real estate agent
One great way to prepare for your first meeting with a real estate agent is to read articles on OpenAgent. A good article to begin with is Real estate agent interview checklist. The article outlines 10 essential questions to ask real estate agents.
After you have read the checklist, also read How to get the most out of your agent. The article lists several qualities to look for in a real estate agent:
An agent should be honest, professional, approachable and a good communicator
An agent should give you an honest home appraisal
You should be proactive and establish ground rules for your sale
Listen to the agent's advice
Discuss a marketing strategy for your property
The key to a successful relationship with a real estate agent is their degree of honesty. If you are expecting too high a price for your home, an honest real estate agent will tell you and back up their argument with facts about the current market. It may not be the news you want to hear, but it does tell you that the agent is honest from the initial meeting and not just looking for a listing.
You want to know your real estate agent is on your side. Ask them how often they are going to communicate with you. A good agent will call you at least once a week with an update. They will also give you enough notice before bringing a potential buyer to your home. This is important for two reasons. You want to be sure someone will be at home and you will want to tidy up your home to make it more presentable.
Read: How will I know my agent is doing a good job?
You will only know if a real estate agent is right for you if you listen to their advice rather than act as if you are in charge of the sale.
An experienced agent will have sold dozens of homes before and will know the best way to sell your home. Here again, honesty is key. A good real estate agent won't hesitate to tell you if your fence needs fixing; your yard needs tidying up; or even if you should paint your home or do other renovations.
Anything you can do to make your agent's job easier is going to benefit your property and help you throughout the selling process.
Information you might need for each meeting
Anything you can do to make an agent's job easier is going to benefit your property and help you throughout the selling process. What you need to remember is that you could be working very closely on a very big financial transaction with any of the agents that you interview, so it's important to be prepared and ready to provide them with as much information as possible when you first meet.
By doing so you'll get a more accurate representation of what you can expect when it comes to listing your property and selling.
It's a good idea to remember that selling a home is a two-way street, and you need to be prepared to also put in the effort to set your agent up for success.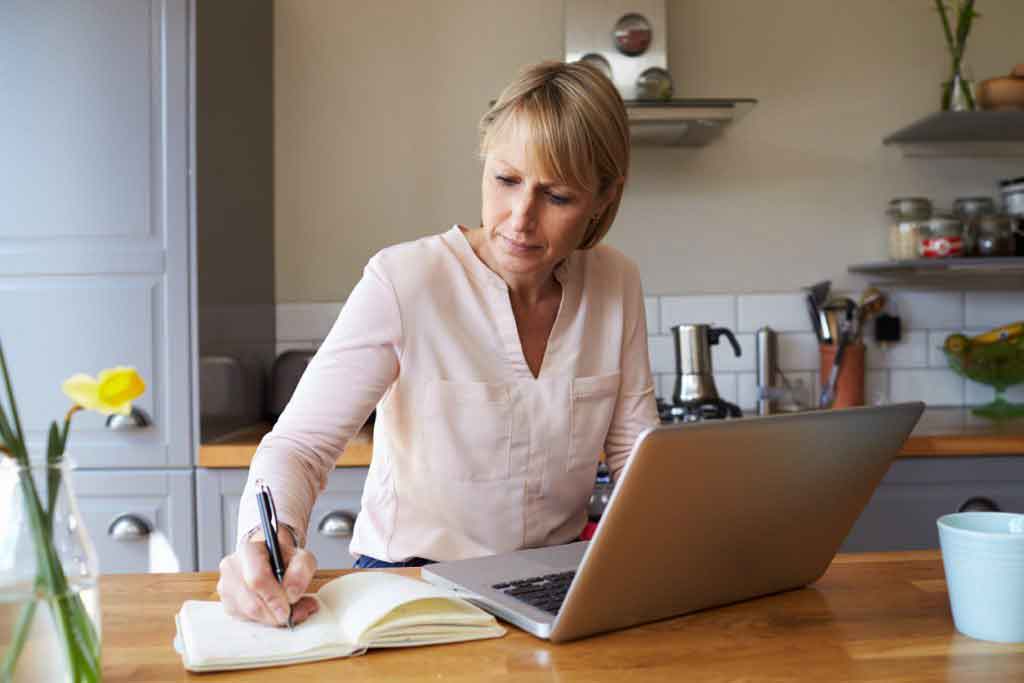 Keep a record of anything that could slow down or compromise the sale of your home - this information will be useful when you meet with agents.
There's some information you might need to bring along to your agent meetings, so be sure to create a list about:
Any current issues with your property.
Any current strata issues in your building including any by-law changes to use of common property.
Any other disputes that could hold up the sale of your property.
If you have made significant improvements to your home, make sure you have a list of all the upgrades you've made. This will help your agent value your home and market your property more effectively.
Having an idea of what conveyancer you might use - in some states you need to appoint a conveyancer before you list.
If you're refinancing your home, have an idea of the minimum you would need to sell your home for in order to get finance - your agent will be able to tell you if this is realistic or not.
You should also have a ballpark understanding of what your property might be worth. 
How to discuss your marketing strategy with real estate agents
Marketing is an important part of any real estate transaction. Before you meet with agents, you should have a general understanding of the types of marketing approaches typically used by agents. This way when you meet with them, you won't feel like you are having the wool pulled over your eyes.
You should understand the basics about:
Open houses
Advertising on nationally syndicated real estate sites like Domain or Realestate.com.au
Selling privately and selling at auction
To get an idea of how much you should spend on marketing, read How much should your agent spend on marketing? The article goes into detail about marketing strategies and their costs.
Every property is different. Some homes do better at auction. Other homes benefit from national coverage. Still others can get exposure through an open house. An agent might recommend advertising on nationally syndicated real estate websites in order to attract out of state buyers. They may also recommend an open house to attract local buyers. Both strategies can work and an agent may recommend a combination of marketing strategies.
Ideally, you should sit down with at least three real estate agents. Ask them about their commissions and fee structures, but don't make the mistake of choosing an agent who charges the lowest commission. You want to choose an agent who will work hard to sell your property at the best possible price and in the least amount of time.
Preparing a list of agent qualities or must-haves
Before you meet with an agent, put together a list of must-have qualities or traits that you would like to see in your agent. Your must-haves could range from personality characteristics through to experience selling very specific types of properties. By putting together a list like this, you won't forget to tick all the boxes when it comes to meeting with each agent you've shortlisted.
What kinds of qualities do vendors typically look for in agents?
Typically vendors will look for a mix of experience, work ethic, a great track record and unwavering honesty, but this will of course vary between homesellers.
To get the best result, there a few things you shouldn't budge on:
Years of experience in the local area, because they will have contacts and know your local market.
A good sales track record
A real estate agent who works full-time. Some real estate agents work casually, so you'll want someone who works every day and spends every day in their local community actively selling and speaking to buyers.
Aside from these qualities, you may have more specific requirements around your schedule, needing to sell before a certain date or simply using an agent you have a good gut-feeling about.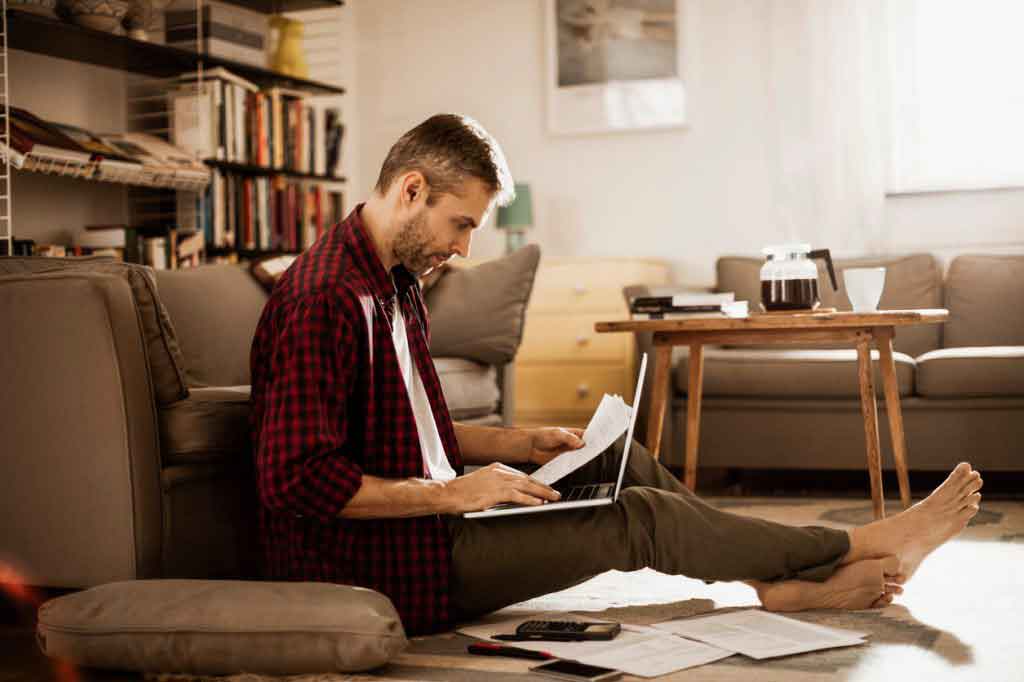 Prepare a list of the things you can't compromise on when appointing an agent and make sure you have all the documents and information you need before you meet with agents.
Comparing real estate agents
Choosing the first real estate agent you interview can be a mistake. They may sound right for you, but you should compare real estate agents before you make your decision. Why is this important? Three real estate agents may be equally honest and conscientious, but one may have a better understanding of your individual needs.
To find the right agent for you, you will need to be as honest with them as you expect them to be with you. What do they need to know? Perhaps:
You don't have a budget for extensive renovations on an older property
These are just a few examples of more personal issues that may help you choose the right agent for your needs. Some real estate agents know how to deal with both parties in a divorce sale tactfully.
This can take a lot of the stress out of the sale. Another agent may know how to tactfully handle tenants, who might resent having to open their doors to potential buyers. If you don't have a budget for extensive renovations, an agent may be able to recommend ways to improve your property on a small budget.
You may be equally impressed with all three agents you interview. Which one should you choose? Ideally, it should be the one you feel most comfortable with. You will be in frequent contact with them and want to know you can talk with them at any time. You want to feel like you can discuss anything related to your sale and trust them to be honest with you.