What it takes to successfully sell in Brisbane's property market
Are you getting ready to prepare a home for sale and want to know what it takes to successfully sell property in Brisbane?
One of the most important steps that should be at the top of your checklist is employing the help of a capable and trustworthy real estate agent. This can be a real game changer and the difference between a good sale and a great sale. 
So we've spoken to some of Brisbane's best real estate agents and they've revealed their top tips for selling your house!
Know how to price your property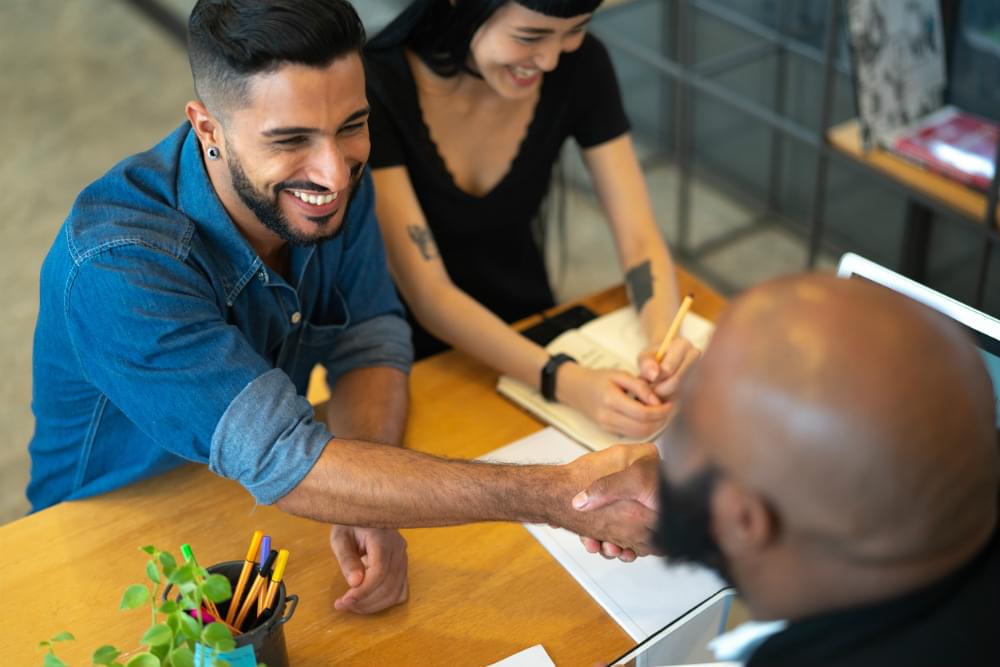 Across the top real estate agents in Brisbane, there is a general consensus that one of the biggest mistakes many sellers make is overpricing their properties.
When you're running high on emotions, it's hard to look past the memories and see the true value of your home indicative of current market conditions. Alex Stassen from Harcourts Property Centre in Coorparoo said vendors need to be realistic and choose reliable real estate agents who will tell you the truth. 
"If you've got two agents who tell you a certain price and you've got another one who comes around and tells you a price with an extra $30-40K, you've got to [ask yourself] where that number is coming from," he said. 
"When you're running high on emotions, it's hard to look past the memories and see the true value of your home indicative of current market conditions"
Patrick Ivey of Harcourts Coorparoo agrees. "I see a lot of people struggle with pricing their property. They typically overprice it rather than letting the market dictate its worth. That's a massive issue!" he said. "I find a lot of sellers will price their property emotionally rather than financially."
When pricing houses for sale in Brisbane, you're at an advantage if you talk through all your options with an experienced real estate agent that knows the local market well. They will be able to help you select the best price strategy for your property. 
Being upfront with your agent is the best policy. Harcourts real estate agent Ann-Marie Best said one of the biggest issues that agents face is when vendors don't reveal everything that could be wrong with the home.
"Either they haven't done repairs or try to hide things," she said. "You need to take the time to listen and to make the necessary changes."
Look for the right market signs
There are many signs that suggest how the local market is performing. A well-versed real estate agent in Brisbane will always be able to answer your questions on how to sell a house under the existing conditions. A few of these indicators are:
Buyer demand
The average days on market (DOM) for the suburb
Interest rates
Developments and infrastructure projects in the area
What the media is reporting
Spring is typically known as the selling season. However, Coorparoo real estate agent Ann-Marie Best says, "There's no definite time of the year to sell. When there's a shortage of properties on the market, more buyers, and interest rates are lower, it's usually a sign that it's a good time to sell."
Alex Stassen advises that you start by looking at the number of sales in the area and the average days on market. "The questions sellers should always ask real estate agents if they're thinking of selling is how long is it taking to sell the average house?"
At the end of the day, it all comes down to demand. If buyers are on the hunt for properties that have features like yours, and there's just a few like it on the market, then it's probably a good time to sell. Conversely, "If the market is flooded with competing properties, it's not a good time," Patrick Ivey said.
Harcourts agent Brad Johnston reported that Logan vendors are currently in a great position to sell and get good results due to the fact that there are no more acreages available on the market. "They're all residential and there's a lot more developments and infrastructure going up throughout Logan Village," he said. 
"There's no definite time of the year to sell. When there's a shortage of properties on the market, more buyers and lower interest rates, it's usually a sign that it's a good time to sell"
With more projects on the horizon the local economy will be bolstered by more employment opportunities and better liveability, increasing buyer demand and driving prices.
John Kubatov of Class Real Estate Bulimba advises listening to the tone of what the media is saying to gauge the market. "When media stories are positive and there are lots of buyers around, it's a good sign that it's time to sell," he said. "Currently, there are a lot of Sydney and Melbourne buyers looking at Brisbane either to invest in or to move to."
"It's important to have a general awareness with the news. You can also talk to real estate agents and go to open homes to look at the number of buyers," he said.
Find out which areas are the best for auctions in Brisbane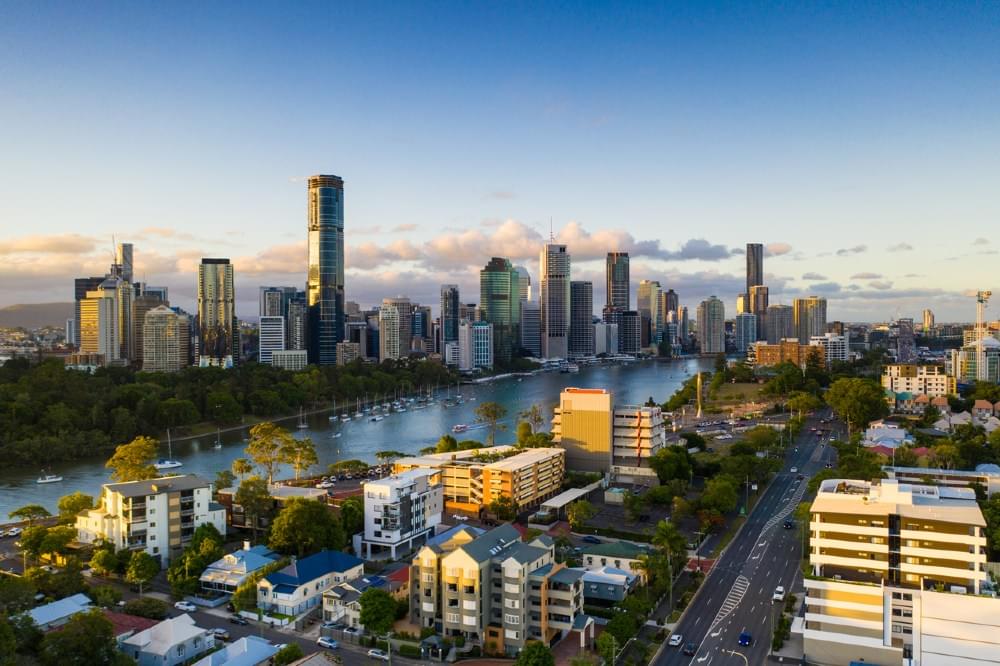 Have you considered auctioning your home? There's a lot of fear surrounding auctions, but if you have the right property in the right location, it can be an extremely lucrative selling strategy. So, how do you know when to go to auction? Alex Stassen says it's the best method of sale if your property is located within the inner suburbs of Brisbane. 
"Anything close to the city is auction territory. Within the inner suburbs of the city, I don't think I would do anything but an auction," he said. 
"In the suburbs, we don't get as much anticipation. We've been doing research on it for years and we find that anything within the lower price brackets, every thousand dollars counts. But buyers in the city are usually more financially savvy - they've got more behind them and can afford to do more [to generate a good level of interest]."
He specifies that for a property to be right for auction it has to tick all the boxes from having the right layout to presenting immaculately and having a certain street presence. "That way, even people who don't like auctions will still be interested and will be tempted to go in and have a look."
On the other hand, Patrick Ivey said that in his experience, big blocks of land and renovated homes tend to perform better at auction. 
"... properties that are worth above $1 million [tend to] do better because there are second and third time buyers purchasing at auction. Whereas anything below $750K, there's generally not as many that can buy because they're usually first time buyers."
Be a master at preparing a house for sale
Getting your house presentable for a sale can be a totally daunting and exhausting experience.
When looking for house selling tips, you'll often be advised to not just "clean, clean, clean" but to get the curb appeal right, freshen up with a new coat of paint and declutter your home. The good news is that a great real estate agent can help you with the process from organising cleaners to getting property stylists in and more!
Brad Johnston of Harcourts Coorparoo advises you, "Keep the lawns mowed, the house clean and make sure there's no off putting smells. Have nice bunches of flowers put out, clean carpets and good fencing - all the bells and whistles. The property needs to look good from start to finish."
"A great real estate agent can help you with the preparation process, from organising cleaners to getting property stylists in and more!"
Bulimba real estate agent John adds, "Sellers need to freshen up their properties whether it's with some paint or water blasting the driveway. Buyers in this area aren't necessarily looking for new kitchens or bathrooms but a well-styled property is important."
Ann-Marie Best always suggests property styling to her clients. Not only does it take much of the stress out of selling, but it can help you to achieve a much better return on your investment. 
"I've had properties which have been on the market and haven't been getting the response we needed. We had them styled and achieved $30k more than we thought," she said. "Presentation and styling is a must."
Agreeing with her is Emma Tobin from The Urbane Property Stylist, who has seen continual growth in the use of property styling throughout Brisbane.
"We are receiving enquiries, and completing installations further from the city centre. As property values increase, the value proposition of property styling also increases. If you expect your property to sell for more than $400,000, you should be talking to a property stylist about what they can do for your sale"
Know how to handle negotiations
Negotiating your sale is one of the trickiest aspects to selling a property. An expert real estate agent can handle this process for you, eliminating the stress of going back and forth and juggling multiple offers. 
"When offers come in, the negotiating of offers in a multiple offer process can be a struggle," John said. "That's when a well managed process works. We carefully explain this to our clients so that they have peace of mind and don't feel pressure to accept an offer."
Expert advice: Choosing the right real estate agent in Brisbane
When it comes time to pick the best real estate agent for you, you need to be able to trust that you are in safe hands. Oftentimes, vendors might look for ways to keep costs down and choose to go with a real estate agent that offers an average real estate commission in Brisbane - or a downright cheap one!
While this might seem like it will save you a few bucks, in the long run you could end up losing out on a better sale price. Brad Johnston said the biggest mistakes he sees vendors make is "overpricing their property and going with the agent that charges the lowest commission."
"While it may seem like a good idea to find an agent with the lowest commission, real estate agent Brad Johnston said one of the biggest mistakes he sees vendors make is exactly this."
Patrick Ivey summed up his thoughts on real estate agent fees in Brisbane by explaining that, "Going for the cheapest marketing and agent when spending a little bit more on marketing will get more eyeballs, exposure and potential buyers, but spending more on a better quality agent will get a better price." 
And isn't that the bottom line?