Top tips for selling your house stress free
Selling a house can be a stressful experience - there is a lot to know and plan for, especially if it is your first time, but even if you have done it all before.
You are going to be less stressed if you understand the sale process and have some idea how important it is to present your property in the best possible light. Like anything else, the preparation you put into it can be the difference between a landing a ok sale price and a great one!
Read on for industry insights on the sale process and practical tips for selling your house stress free.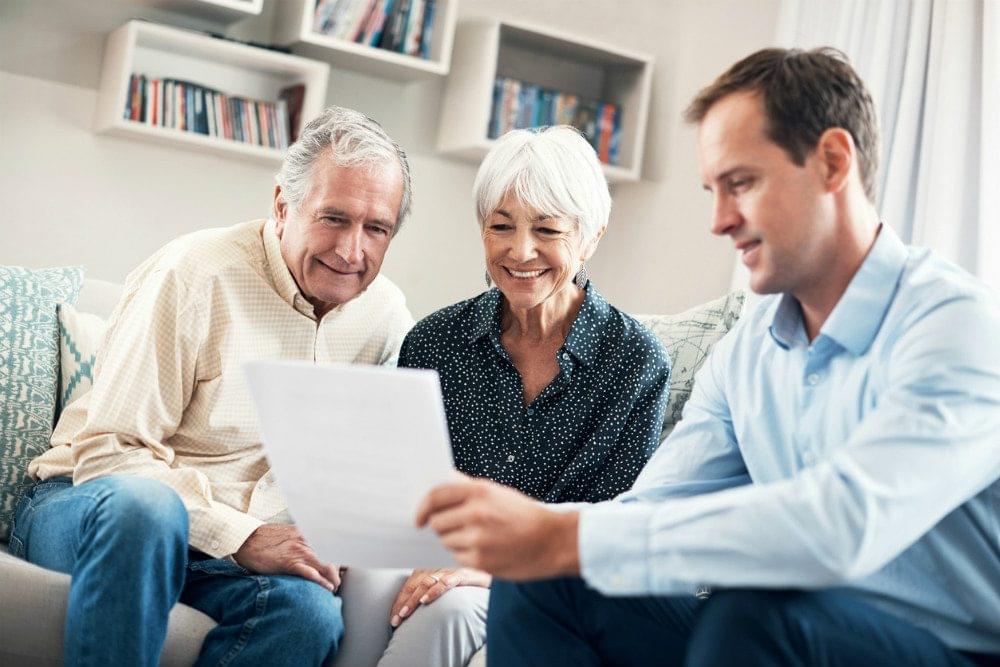 Understand sale steps and processes
First step is to understand what you are getting yourself into.
If you have never sold a property before, take the time to get your head around all the steps and processes so you are aware of what to expect. Some of the more important of these include:
You also need to get your property ready for sale, which means making it presentable.
Preparing your house for sale
If your property is in perfect condition you will be lucky enough to not have to think about preparing it for sale other than possibly styling it.
The reality is that most homes and investment properties will need some TLC in the form of repairs, touch ups and perhaps even a minor or major renovation. You can look to make an immediate impact by clearing clutter and having rooms that are open, spacious and inviting.
If you can get away with a cosmetic once over for your interiors then prioritise jobs like painting - which is any professional renovator's go-to option for getting the most bang for your buck. Flooring is another budget-friendly makeover which doesn't break the bank, especially if you are only doing a few rooms.
For that all important first impression, prioritise revamping and tidying your entranceway and front yard - so buyers walk in with a smile and a positive mindset.
"For that all important first impression, prioritise revamping and tidying your entranceway and front yard..."
If you must get the tradies in for larger jobs then make sure you check their credentials, experience and qualifications to make sure they are right for your project. Then research pricing and keep a keen eye on the budget, making sure you shop around for the most competitive price for materials, fittings and fixtures.
You can now think about getting your property styled if this makes sense for your market.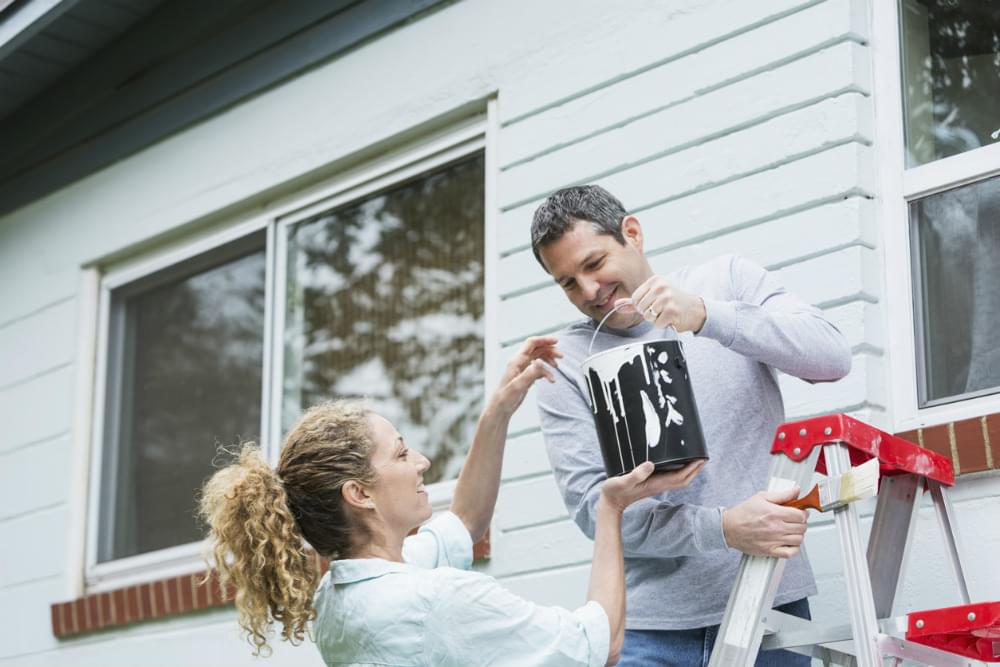 Styling your home for sale
Property styling is a relatively new phenomenon whereby a professional property stylist or home stager helps you make your home more saleable. Their expertise lies in showcasing the best aspects of your property and minimising the least appealing bits.
They will also depersonalise your home by removing family photographs and other items which could alienate buyers. The major upside is that a property stylists can help drive an increased level of interest in your property, which can translate to a quicker sale and higher price.
Make no mistake though they charge a fee for their services, with a sliding scale depending on how involved they are and how long your property is on the market for. Generally, a property stylist or home stager services include the initial consultation, styling advice, and furniture and accessories hire for the entire duration of your sales campaign.
A simple styling consultation can cost as little as $200, while costs for a full staged service range from $1,000 (basic package styling a one bedroom unit) to $10,000+ (larger 4+ bedroom houses with high-end furniture hire).
Can home styling or staging add value to your property and help make a sale? Yes! You can expect a styled property to sell for 7.5% to 12.5% more - which could mean $60,000 more on a property with an asking price of $800,000, assuming a 7.5% bump.
"You can expect a styled property to sell for 7.5% to 12.5% more"
You are now ready to host open homes or inspections.
Be prepared for inspections and open homes
If you're about to market your home for sale you also need to get it ready for open homes, viewings or inspections. This is especially important if you are living in the property and are not using a staging service. The same principles apply, in that you should be clearing clutter and store it out of sight.
Try creating a checklist to help you remember everything that needs to be done, so you don't miss anything. On the day, walk through your property from the driveway and try evaluate it from the point of view of a buyer. Ask yourself questions like, Is it going to appeal to a wide range of tastes? Does it have kerb appeal? Am I maximising natural light? Does every room feel spacious?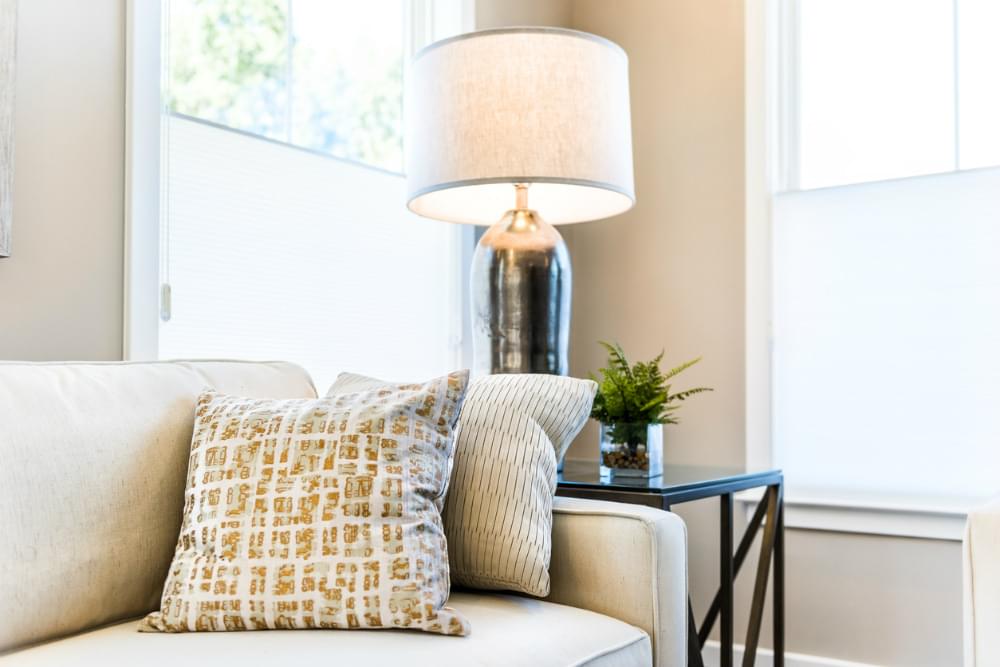 Find the right real estate agent
Finding the right real estate agent is important, a step some sellers don't prioritise. You can't afford to choose the wrong agent when selling your home.
Property is one of your biggest assets you transact on, so take the time to choose an agent who is right for your circumstances.
It may help to have an interview checklist to compare agents and ask them a little about their background and experience. Not only do they need to have an intimate knowledge of the local market, but they need to have well-honed marketing and sales techniques, and a clearly demonstrable record of selling properties similar to yours.
There are also some basic traits that you need to assess when you meet, including their professionalism, communication skills and how they interact with you.
Take the time to carefully evaluate their marketing proposal and how their fees are structured. It's important to understand what these costs are so you can work this into your budget. And remember that the most expensive agent may not necessarily get you the best price so don't select an agent solely based on their fees.
Stay positive
Last but not least, you need to stay positive throughout the sale process.
Properties can take anywhere from 30 to 70 days to sell depending on your local market and demand. Then there is the settlement period to factor into your planning, which can take anywhere from 28 to 90 days, depending on where you live.
"Properties can take anywhere from 30 to 70 days to sell depending on your local market and demand."
Thinking of selling your property? No need to panic. Our detailed, easy to understand Smart Seller's Guide has all the practical advice you need. We can also help you find the best agent to sell your home.