6 easy ways to add instant value to your home in one weekend
Getting your property ready to sell but don't know where to start?
We'll show you which home improvements you should focus on in order to avoid over-capitalising, especially in the current market. Provided your property has good bones, you can forego major renovations and stick to these options alone. These simple updates don't just deliver a high rate of return, they can also typically be achieved in one long weekend.
Step 1: get an estimate of what your home is worth right now.
1. Refresh your walls with a coat of paint
Paint is a great way to add value to any kind of property and is also one of the easiest and fastest ways to do so. The good news is that this is one home improvement that's friendly on the hip pocket - if you have a bit of spare time and a bucketload of patience, you can easily paint your home yourself. And yes, Bunnings is open, so you can head on down to get your supplies.
A lick of fresh paint in a modern and widely appealing colour palette can net you a return of tens of thousands of dollars. Just make sure you get the colours right - if you pick loud, overly unique and garish colours, you could decrease your home's value and turn buyers off. For a small price, most popular paint brands and their stores will offer a colour consultation service. For the unsure, this is a wise investment.
If you'd rather hire a professional, you can still do that too. Painters are still working, and you can expect to pay a rate between $10-$40 per square metre, including the ceiling. On average, interior painters charge between $18 and $20 per square metre in Australia. Prices will vary depending on where you live, and it's also good to keep in mind that extra finishes, feature walls or the finicky painting of detailed art deco features could cost you more.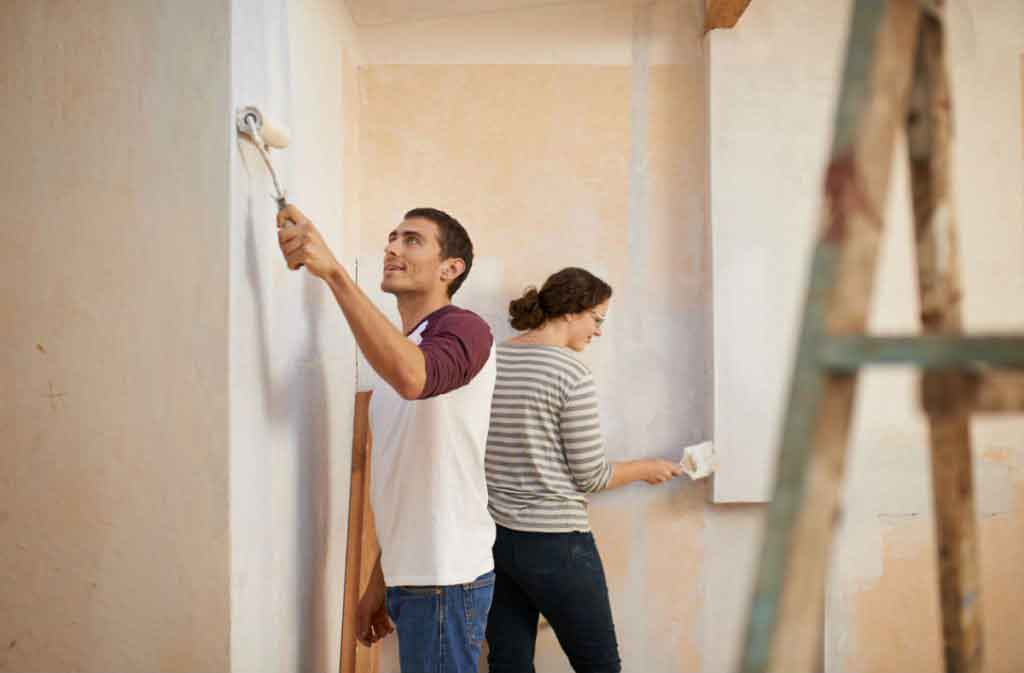 Find out more about how much different kinds of painting will cost
2. Update your kitchen
It goes without saying that the kitchen is the hub and heart of the home. There is plenty of truth to the saying that a great kitchen will sell a home, so updating it will undoubtedly add the most value to your property.
But what if you don't have the time nor budget for a complete kitchen overhaul? Luckily you breathe new life into this space without sacrificing your sanity or your bank account. Here are some ideas and options:
Vinyl flooring
For an easy update, you can consider budget flooring materials such as vinyl. It is stain and scratch resistant, and also has a cushiony feeling underfoot. Because of this it is widely touted as being a safer option for families with young children.
Even though vinyl can be bought and installed on a budget, it doesn't need to look cheap. Thankfully technology has gifted us with vinyl sheets and tiles that look convincingly like more expensive materials such as wood and stone - and at the fraction of the price.
Update tired benchtops
If your benchtops look a little worse for wear, an easy and budget-friendly option is laminate. It is still one of the most popular materials across the country due to its wide range of colours, patterns and finishes that mimic more 'luxury' materials.
Paint wooden cabinetry
If your cabinetry needs an update it might be a candidate for painting. If you're not sure whether your cabinetry is okay to paint, you can remove one of the doors and take it down to your local hardware store or paint shop and consult someone who has more expertise.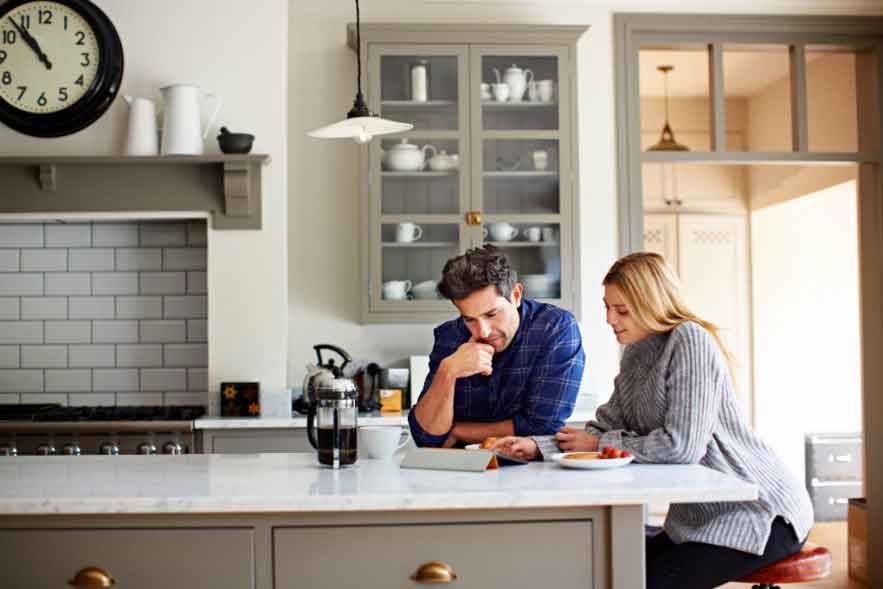 Read: How much does a budget kitchen renovation cost?
3. Focus on areas that increase 'perceived value'
A big part of adding value to a home when you're selling is increasing the 'perceived value' of a space. This includes things like home styling and creating the look of a lifestyle that people want to be a part of. That's why when you do decide to sell your property, the approach should be more like a business proposition than an emotional one.
If you're not quite ready to sell, but want to plant the seeds for building this kind of value when you do sell, there are a few things you can do.
Create the illusion of space
This means lighter walls, lighter flooring colours, mirrors, plenty of light, and arranging furniture in a way that doesn't overpower a room.
Tackle your home's curb appeal
There's no denying the fact that curb appeal is important when you're trying to get buyers through the door. It's just as important to homeowners when you are happy to stay put. How your home looks on the outside impacts how people perceive the inside, so it's a good idea to make a great first impression. You can:
Paint fencing, railings or your front door
Replace letter boxes or hardware
Utilise garden lighting around paths, against fencing or tall trees and shrubs
Install container or window boxes and fill with colourful perennials
Clean, paint or replace guttering
4. Renew your outdoor living areas
Each space in your home should be comfortable, easy on the eye and functional - yes, even your outdoor spaces. Whether you're selling or not, a beautiful outdoor space that functions as an extended living area or room, will add instant value to your home.
You can:
Stain and polish tired outdoor furniture
Use decorative accents like outdoor cushions, colourful pots and lanterns
Plant trees that provide shade, screening, privacy and calm
Install windsails
Install a budget deck - if you're really handy on the tools, you can even do this yourself
Refinish an existing deck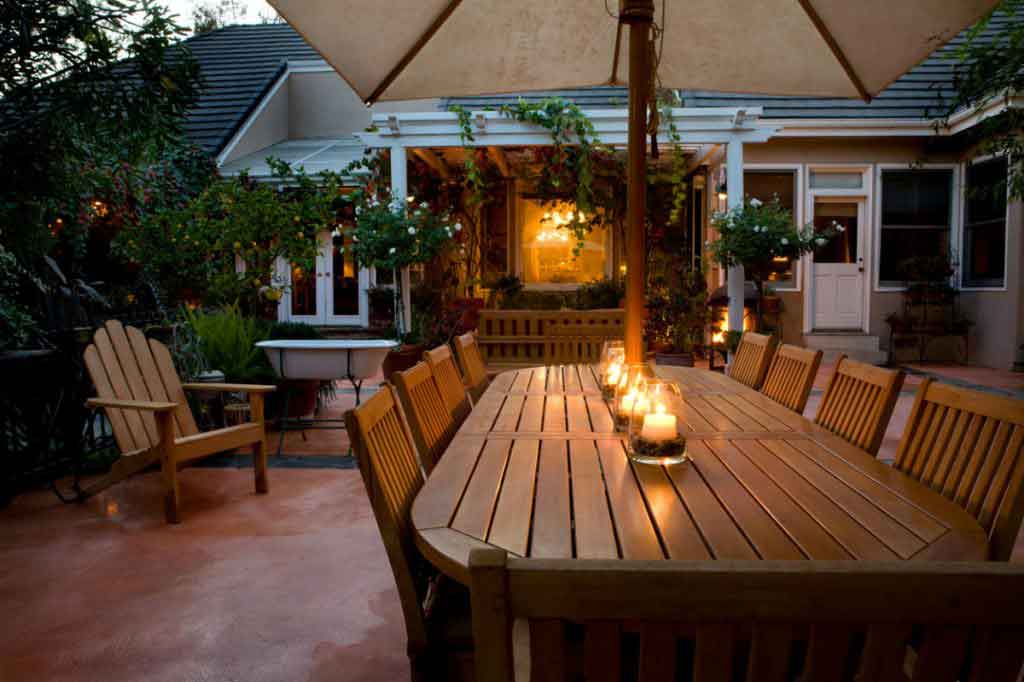 Read: The top 9 things that devalue a property
5. High pressure clean old surfaces
Clean surfaces that look as good as new are important because nothing says neglect like a dirty looking house. No matter what kind of home you have, it will always look cared for if it is kept clean.
Pressure cleaners are a great way to remove things like dirt, mildew, and oil from a variety of surfaces to make them look clean and like new again.
Over a weekend it's perfectly achievable to hire a high pressure water cleaner and tackle surfaces like:
Courtyard pavers
Outdoor decks
Driveways and garage floors
The grout in between bricks and outdoor tiles
Make sure you you do plenty of research so you know exactly what attachments, water pressure and detergents you will need for different surfaces. This is important as you don't want to end up causing any damage to your home. Of course, if your budget allows, you can always hire a professional to do it for you. An average cost is around $150-$250 for anywhere up to 40 square metres.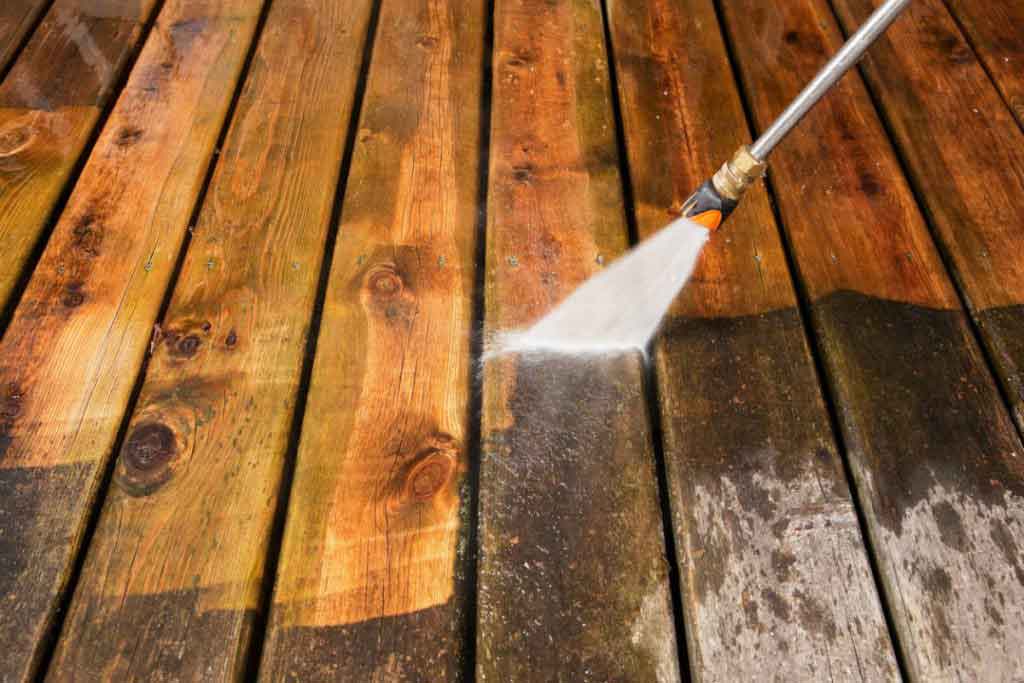 A neglected garden lowers your home's value by somewhere between 5-15%
6. Invest some time in gardening
Landscaping and gardening can add tens of thousands of dollars to your property, and unlike other kinds of home improvements, it not only adds instant value, it is also the gift that keeps on giving. A carefully thought-out garden will literally add more value year on year as trees mature and provide those much sought after qualities like shade, privacy and screening.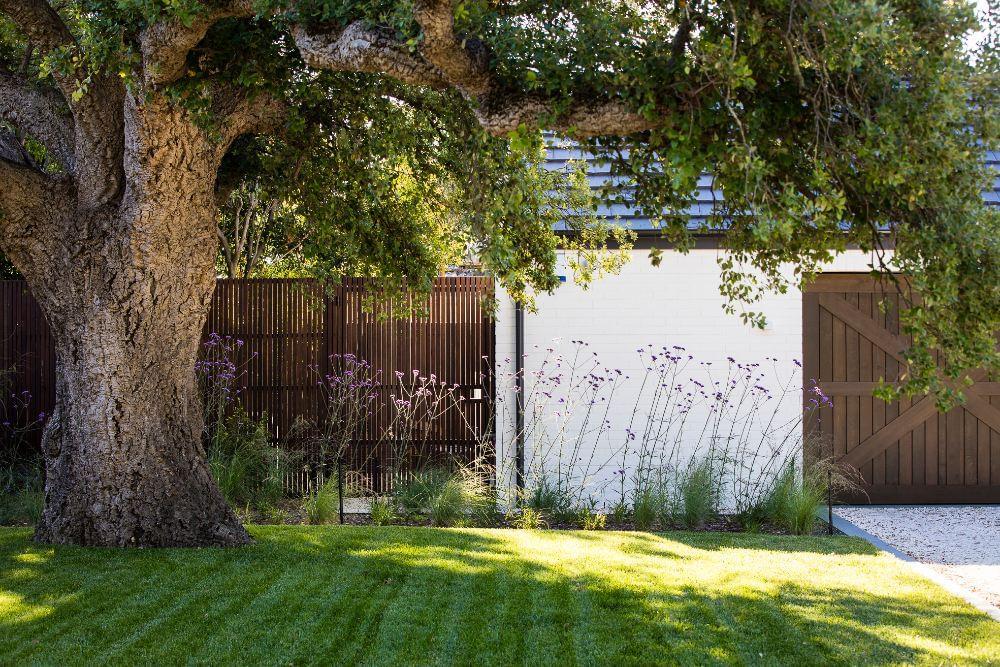 According to a 2011 report, 70% of real estate agents believe a neglected garden lowers your home's value by somewhere between 5-15%. While taking your gardening efforts from 'good' to 'excellent' can add up to 6-7% in value to your home.
And if you're looking to sell your home, the right agent will be able to advise you on what areas of your home you should focus on before listing your property for sale. If you haven't yet found the right agent for you, compare them online to find a quality real estate agent that you can trust.