17 of the most amazing and unusual homes in Australia
Let's face it, quirky, architecturally designed homes aren't commonplace - when you walk down your street, more often than not you won't come across a home that really stands out.
You see, finances, building restrictions, stress and a whole host of other factors are common barriers to building an architecturally designed home. And even though we love our homes, they're more than likely to take on a pretty familiar shape.
When it comes to unusual, fantastic, creative and downright weird Australian homes, you needn't look further than our own backyard. Australia is home to a lot of these amazing homes, from homes literally built onto the sides of cliffs, architectural masterpieces on remote sheep farms and houses that look like intricate origami sculptures... our nation has it all.
We thought it was time that we shared some of our favourites with you!
1. Power Street Residence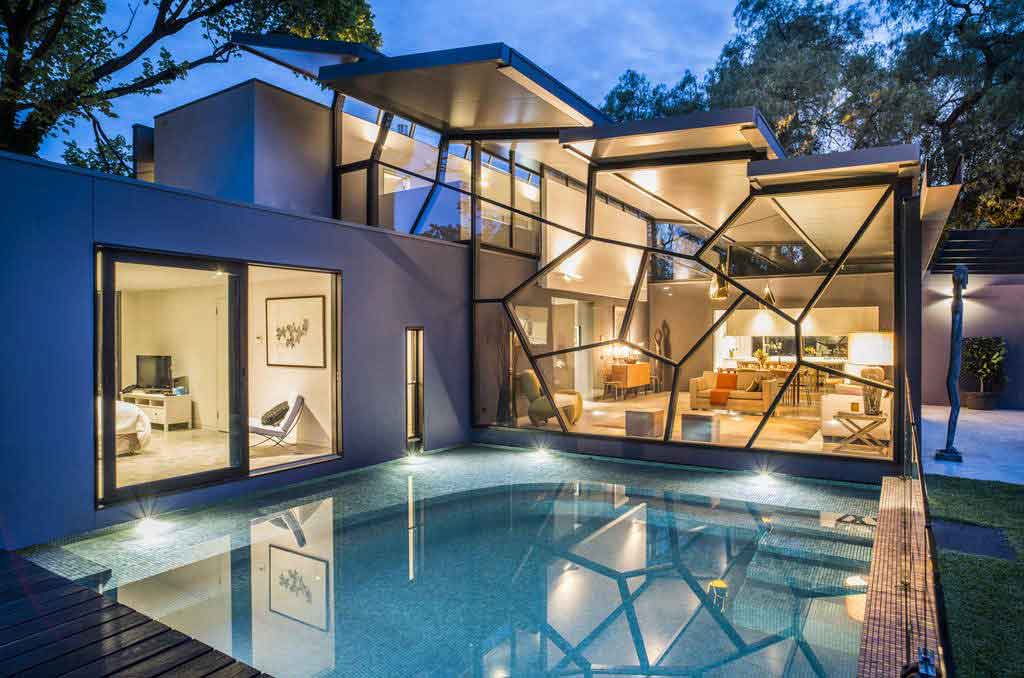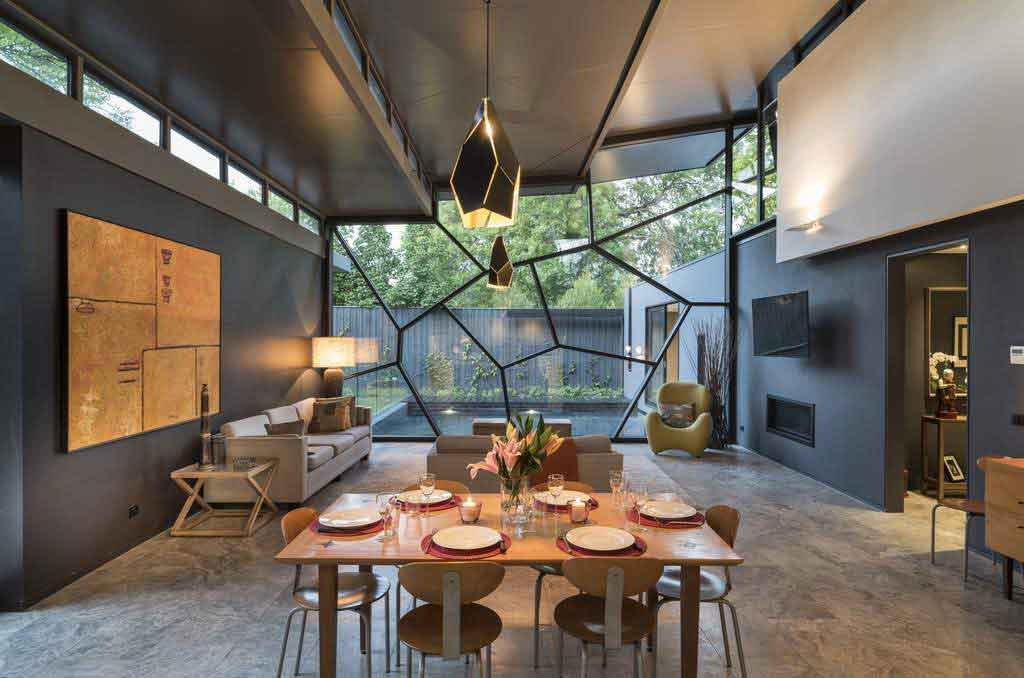 You can find this gem on Power St in Hawthorn VIC. The home was designed for a family and encompasses 4 bedrooms, one with a bathroom and walk in robe, a study, second upstairs living area and two bathrooms.
Architect: Craig Rosetti Architects
Photography: Andrew Ashton.
2. Clifftop House on the Great Ocean Rd
Built on the Great Ocean Road and surrounded by pristine national parks, this home is literally on the edge of a cliff.
The open plan kitchen, living and dining area spans 15 metres long, providing an uninterrupted view of the ocean. The home also includes an infinity lap pool.
Architect: Nick Karalis from Woods Bago
Photography: Tom Berry and Mary Cooke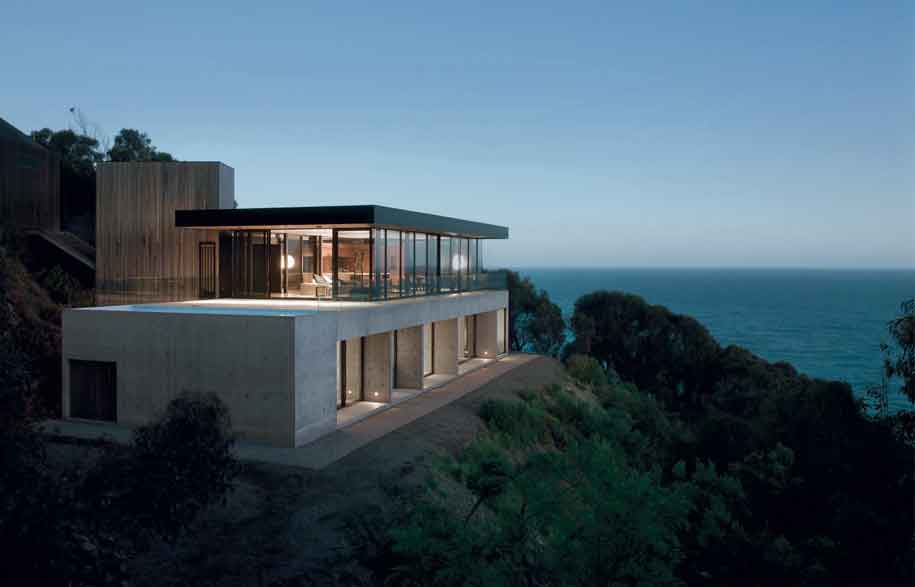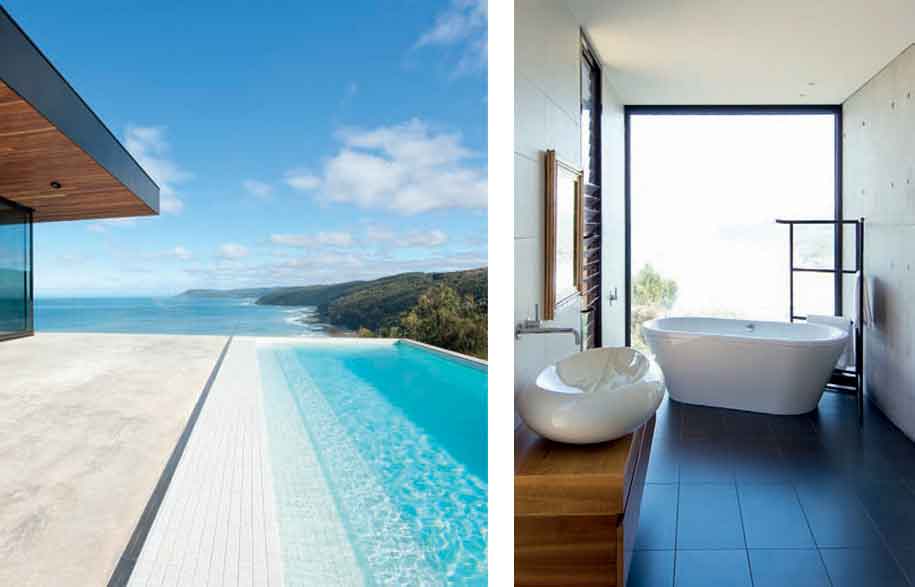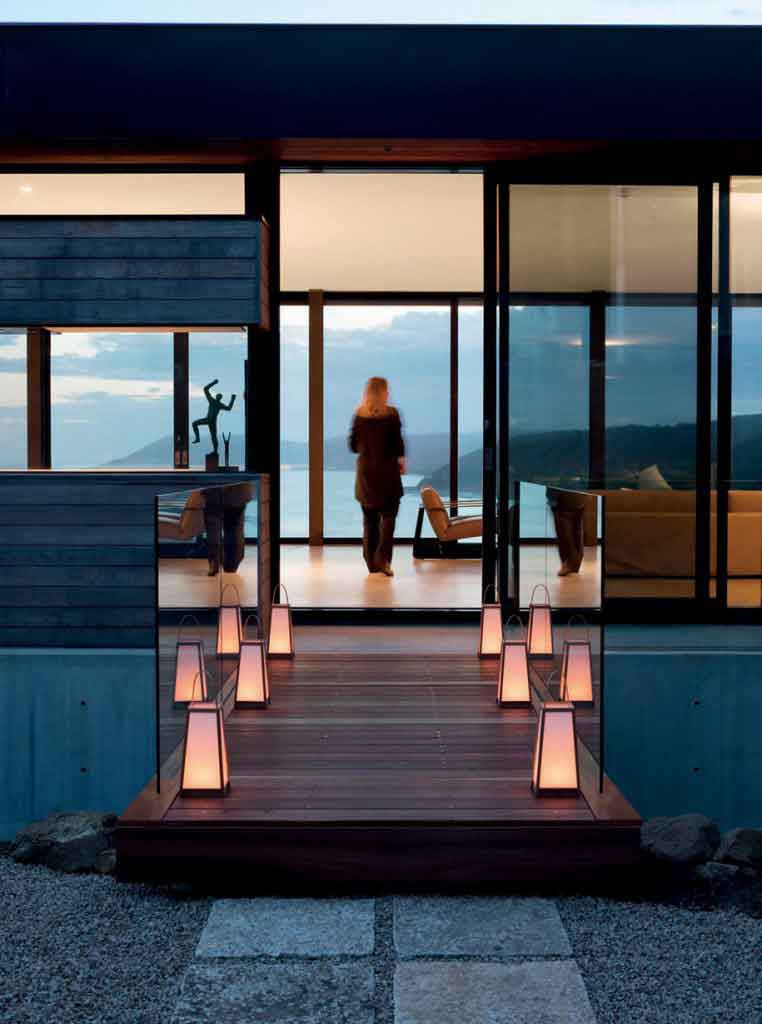 Read: Easy and cheap ways to renovate your property for under $9,000
3. Hertford Street House
Hertford Street House, designed by Claire Cousins Architects is a contemporary home that still manages to celebrate its original heritage.
Architect: Claire Cousins Architects
Photography: Tom Berry and Mary Cooke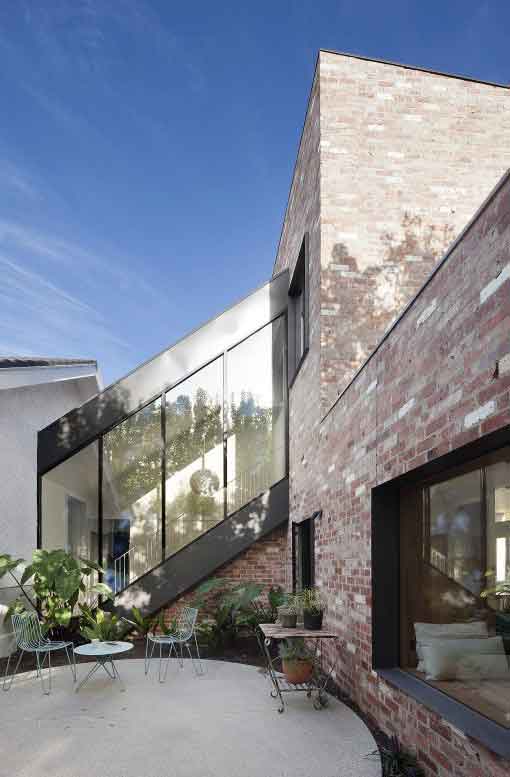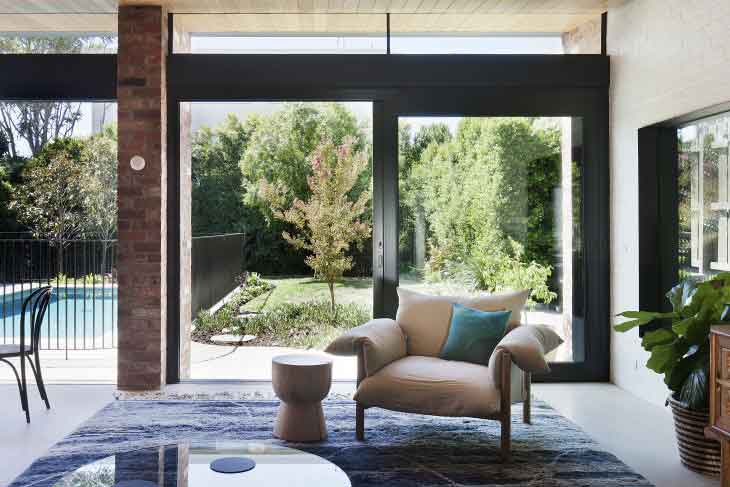 4. Turner House
Close to Toorak Station in Melbourne, this contemporary townhouse features wall to ceiling glass to encourage light to stream into the home, as well as an expansive deck creating a sense of flow for effortless indoor/outdoor living.
Architect: Freadman White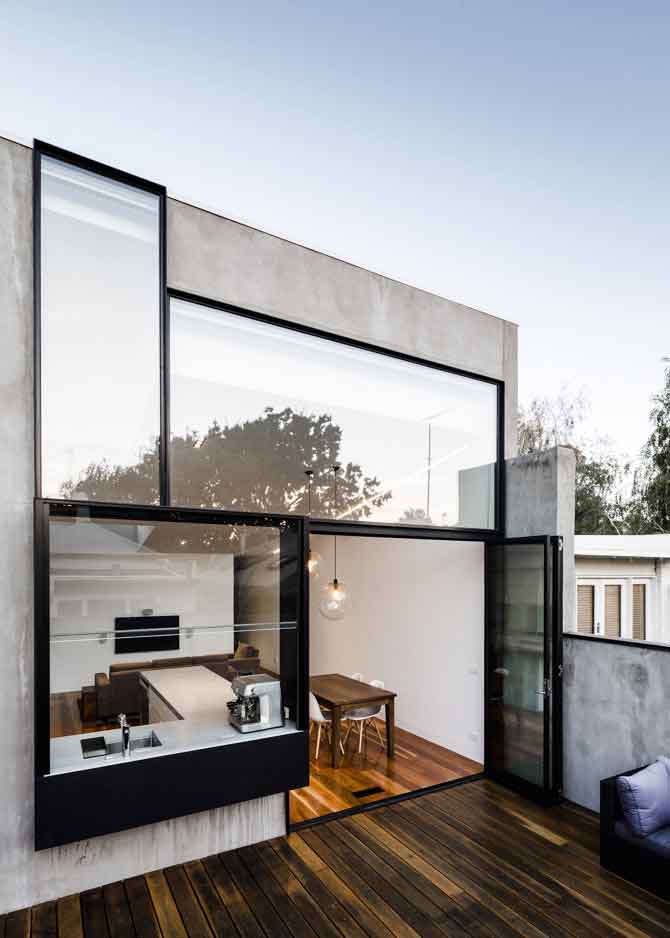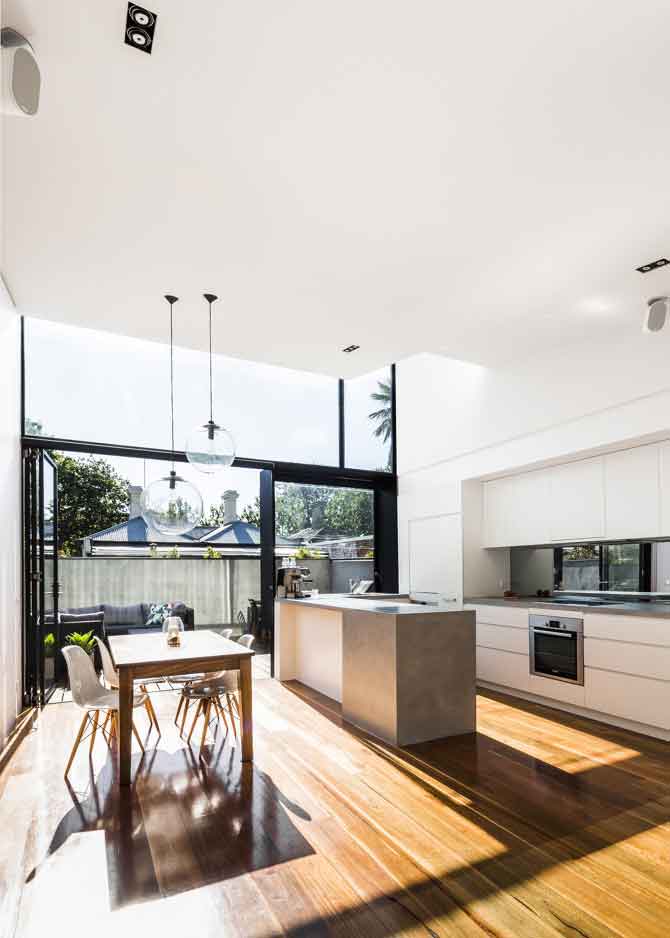 5. Tower House
Tower House is a renovation and extension to an old weatherboard home in Victoria. The owners of this home, including their 8 year old twins asked for a home "for community, art and nature to come together" so Archello Architects decided to design them a village.
While from the outside the home might look like a series of separate dwellings, from the inside, everything connects to create one large home.
Architects: Archello
Photography: Tess Kelly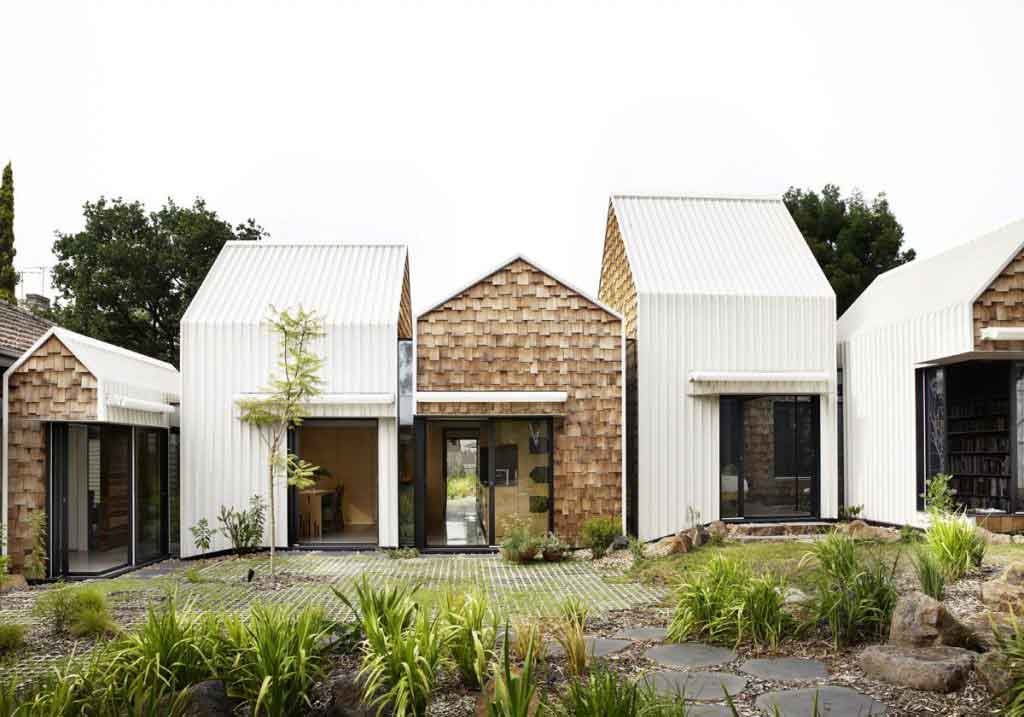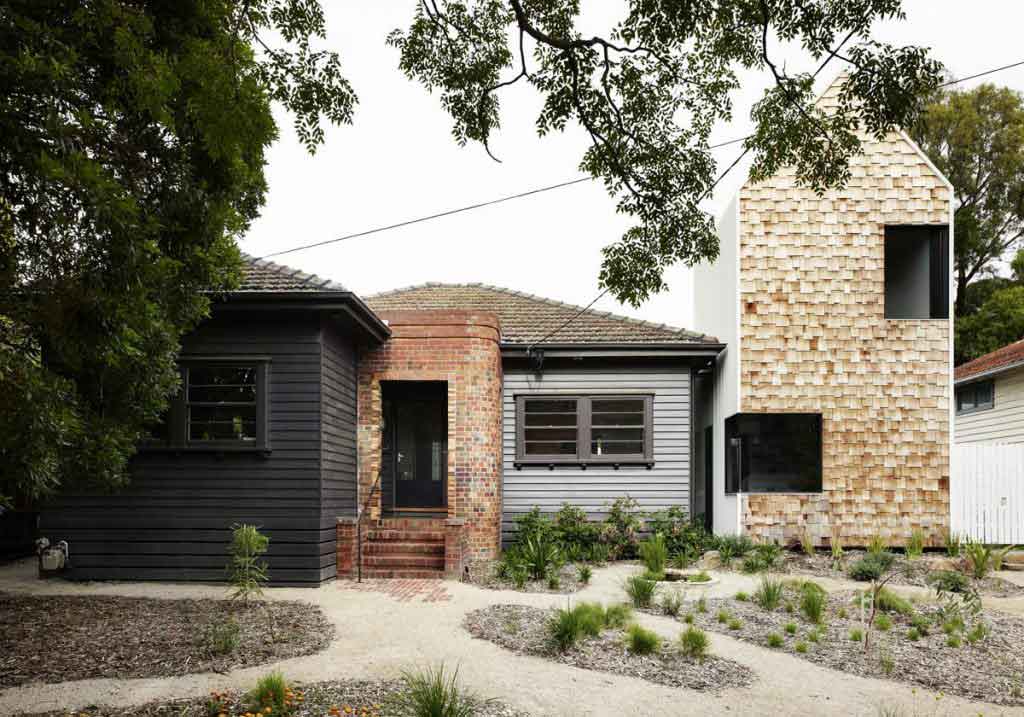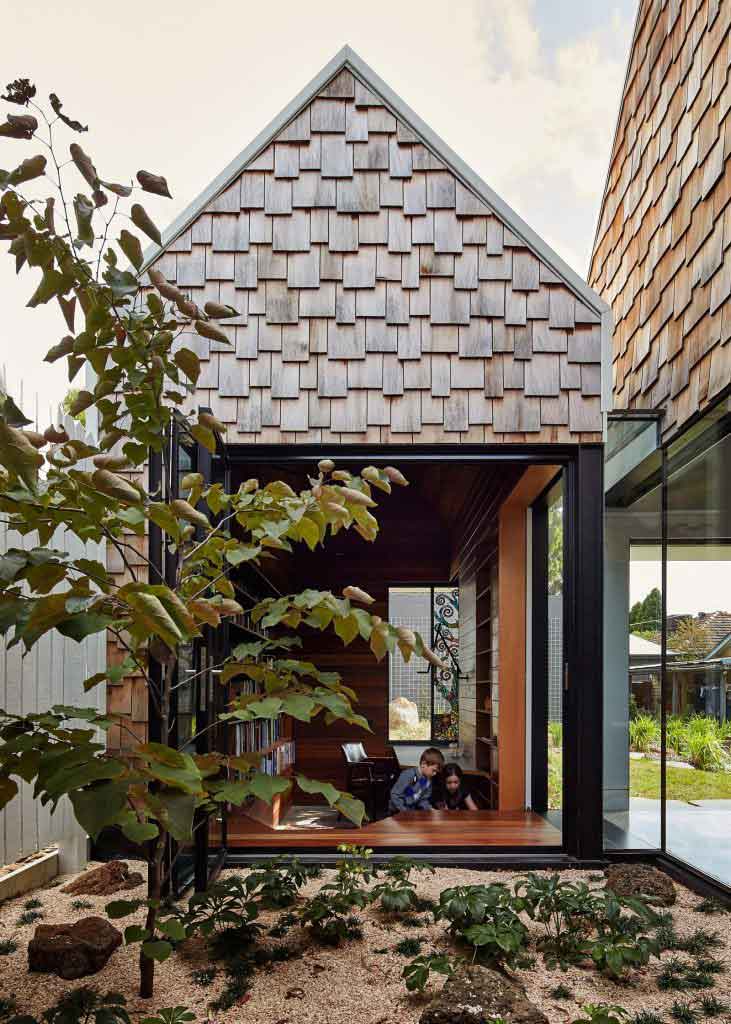 7. Seaview House
The brief for Jackson Clements Burrows Architects was to replace a deteriorating beach shack so that it could become the owner's permanent home.
Architects: Jackson Clements Burrows Architects
Photography: Shannon McGrath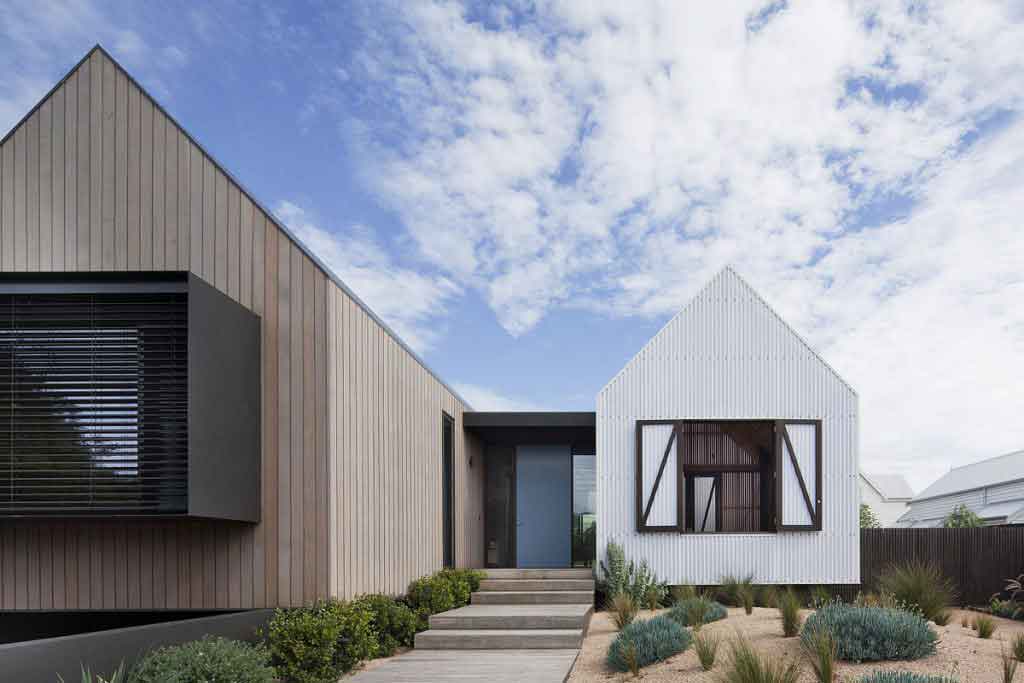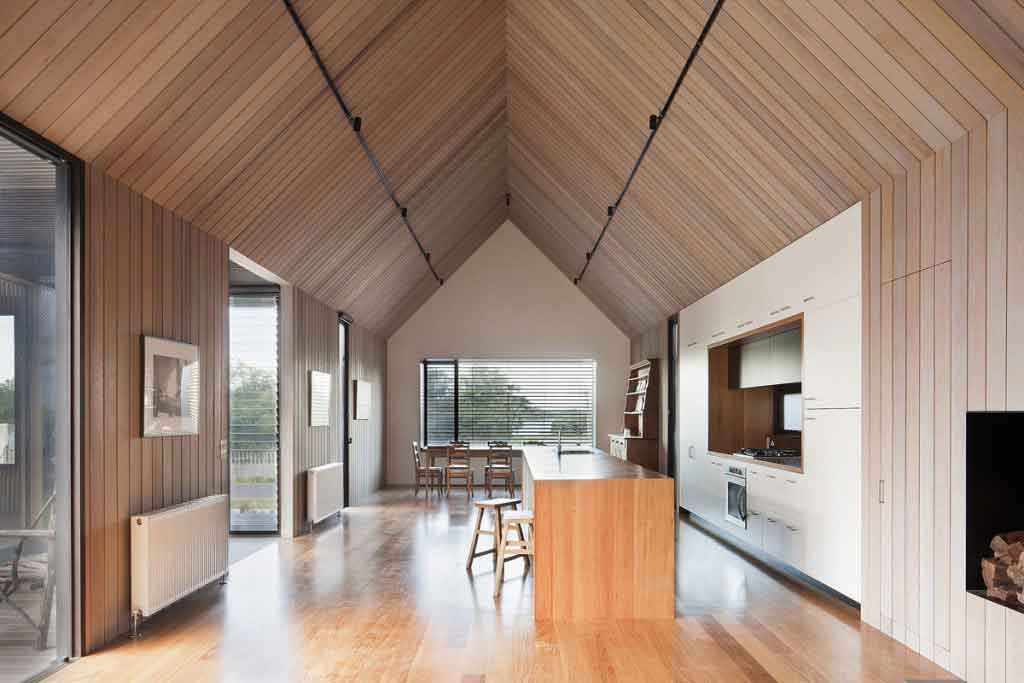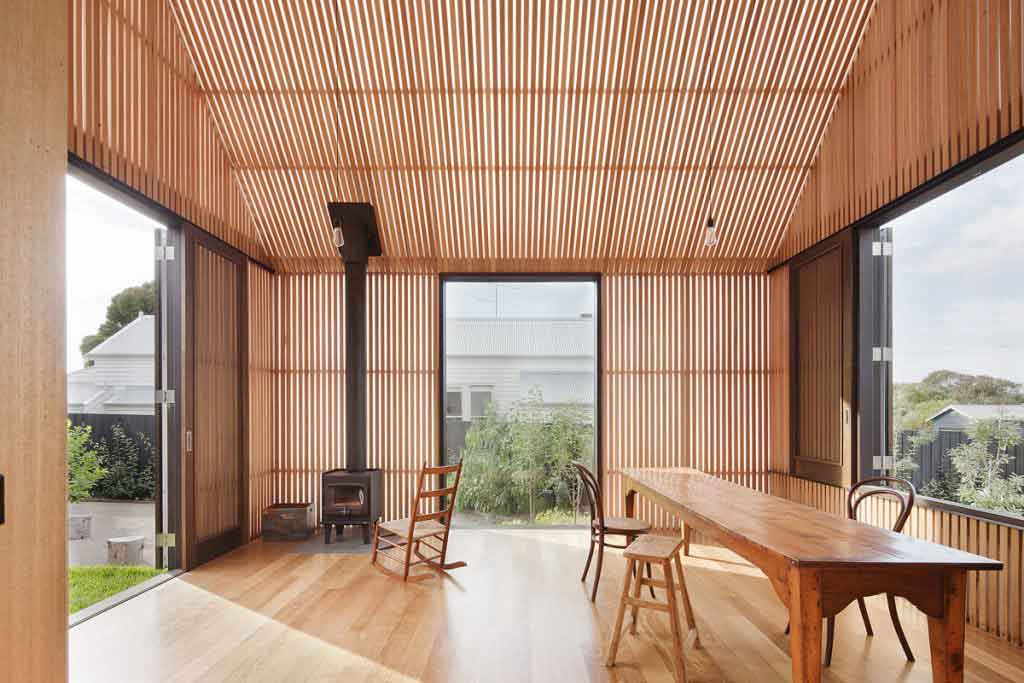 Read: Renovating to add value to your home
7. Cross Stitch House
A single storey terrace on a 5 metre wide block in inner city Melbourne that maintains its original facade. The brief from the owners was to create new living areas, relocate the kitchen and bathrooms and create more natural light throughout the main living areas and bedrooms.
Architect: FMD Architects
Photography: Peter Bennetts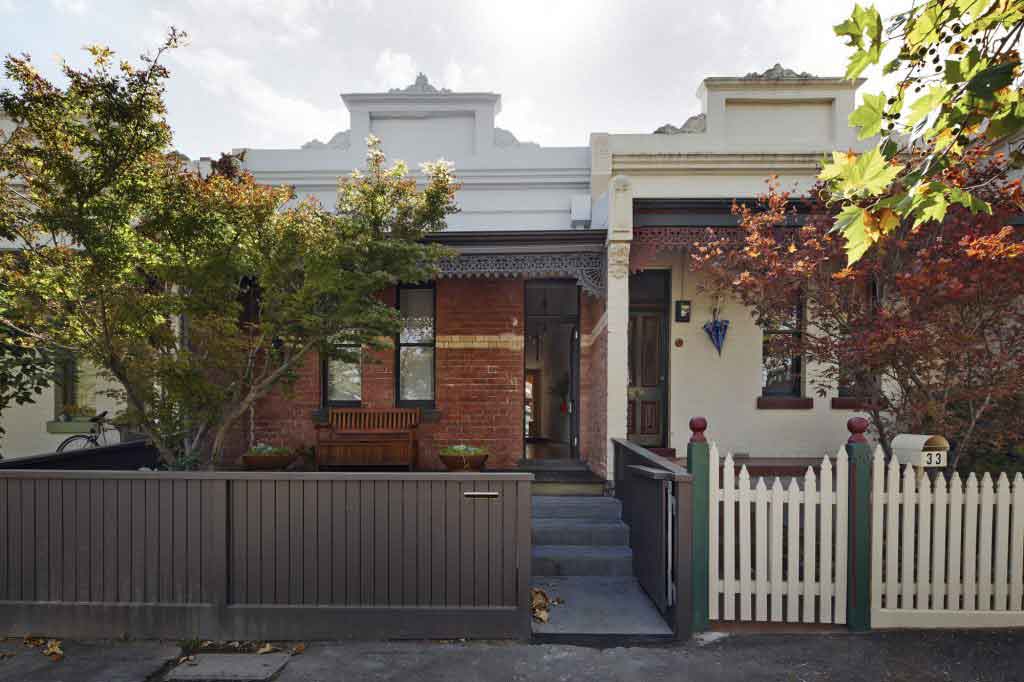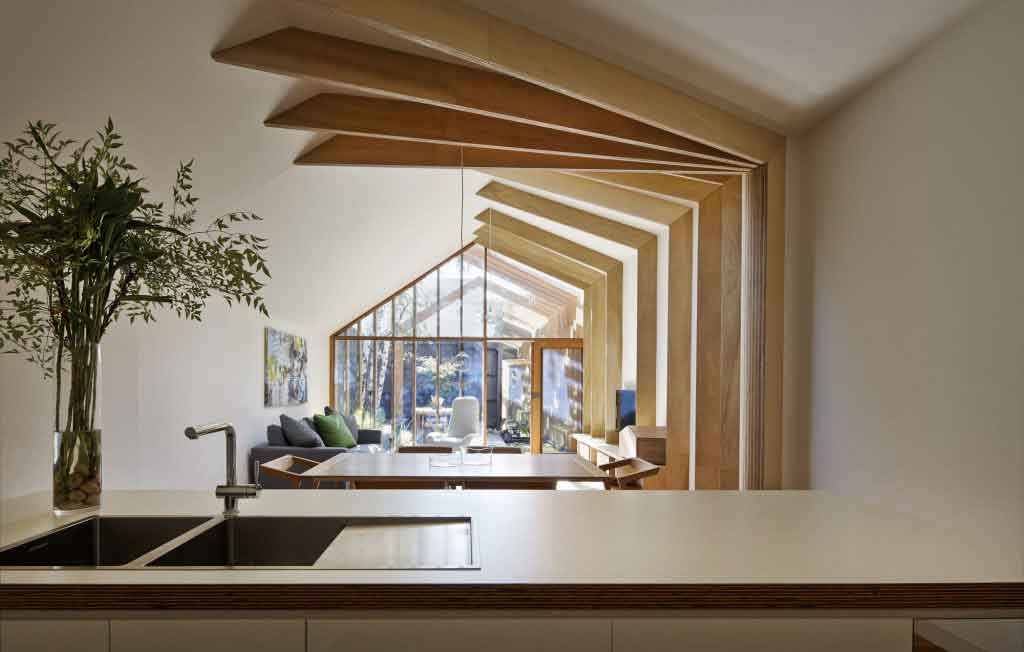 8. Kerferd House
A fantastic home in Melbourne with an undeniable Scandinavian vibe.
Architect: Whiting Architects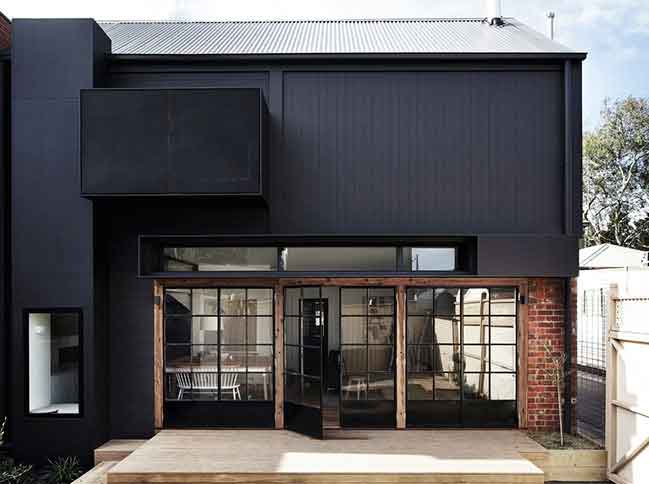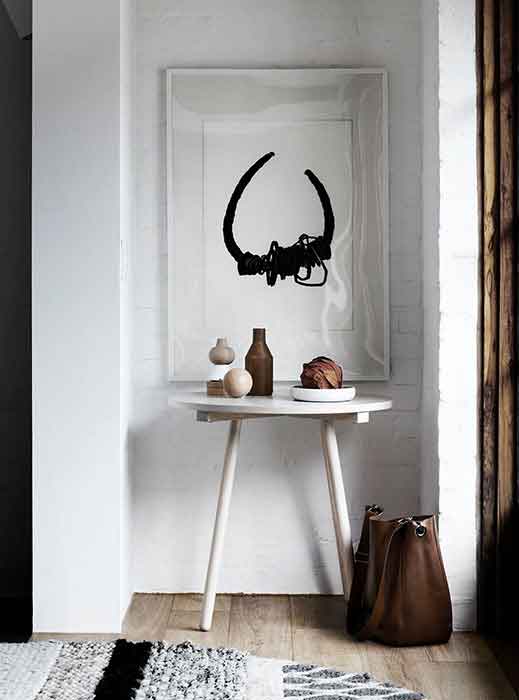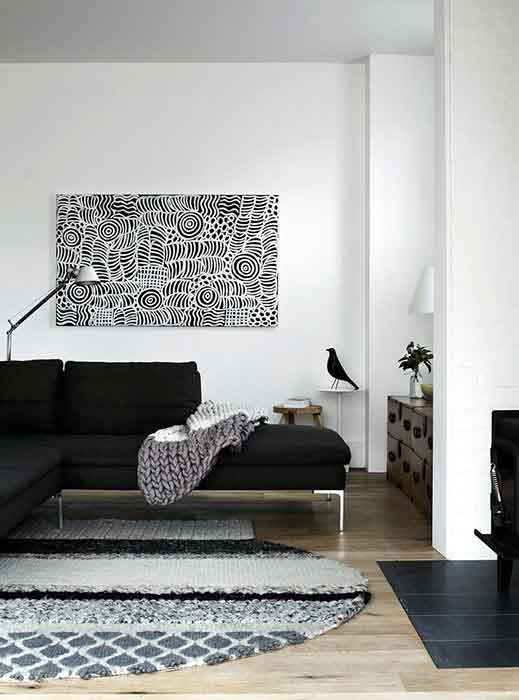 9. Solis
An environmentally integrated home made of concrete, stone, glass and block work. Coined 'Solis,' this architectural masterpiece was built on Hamilton Island, and incorporates aerial living spaces and private roofed outdoor zones. Given the home is in the tropics, it has been built to withstand tropical cyclones and the elements.
Architect: Renato D'Ettorre Architects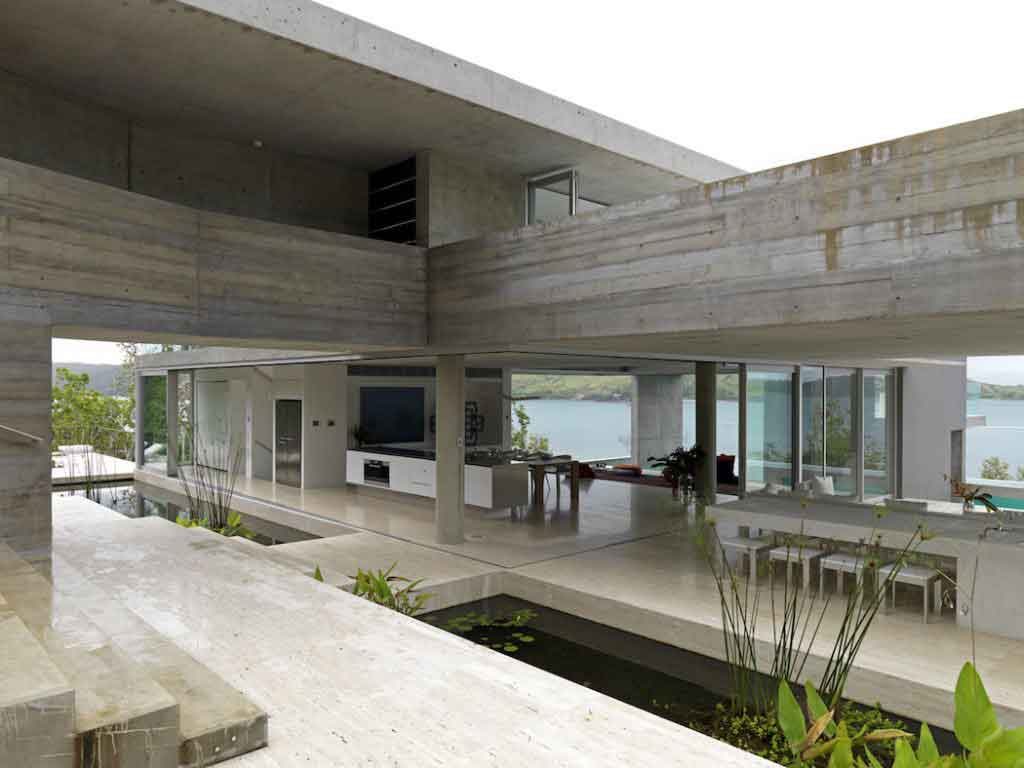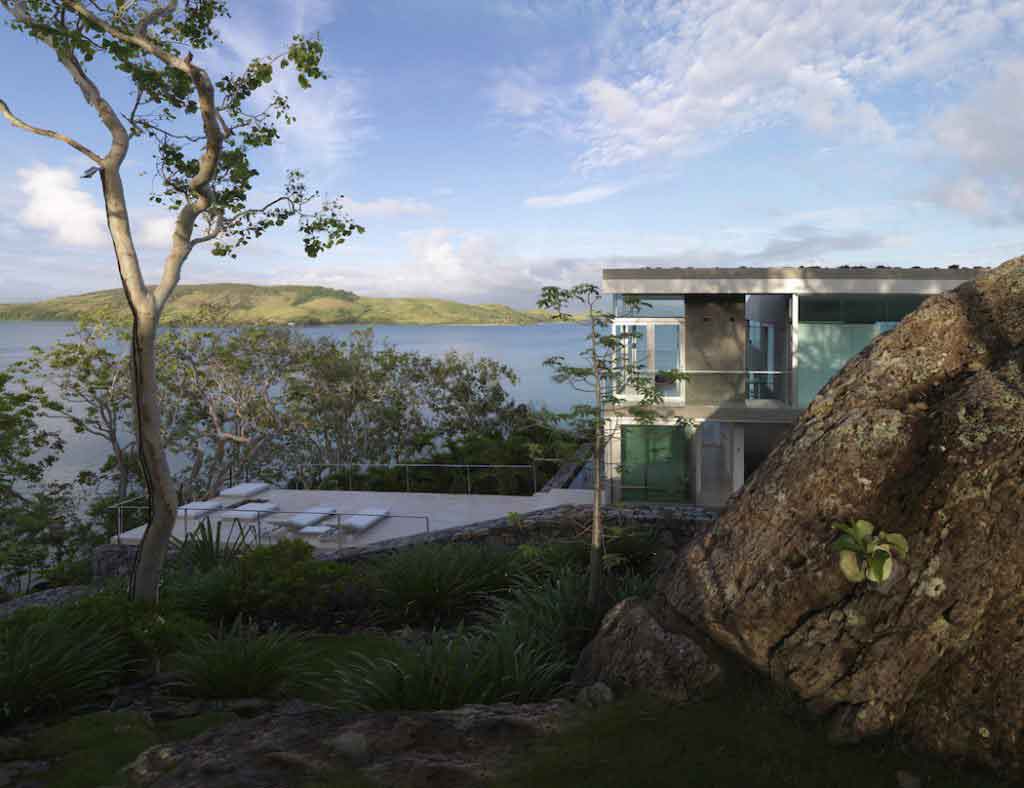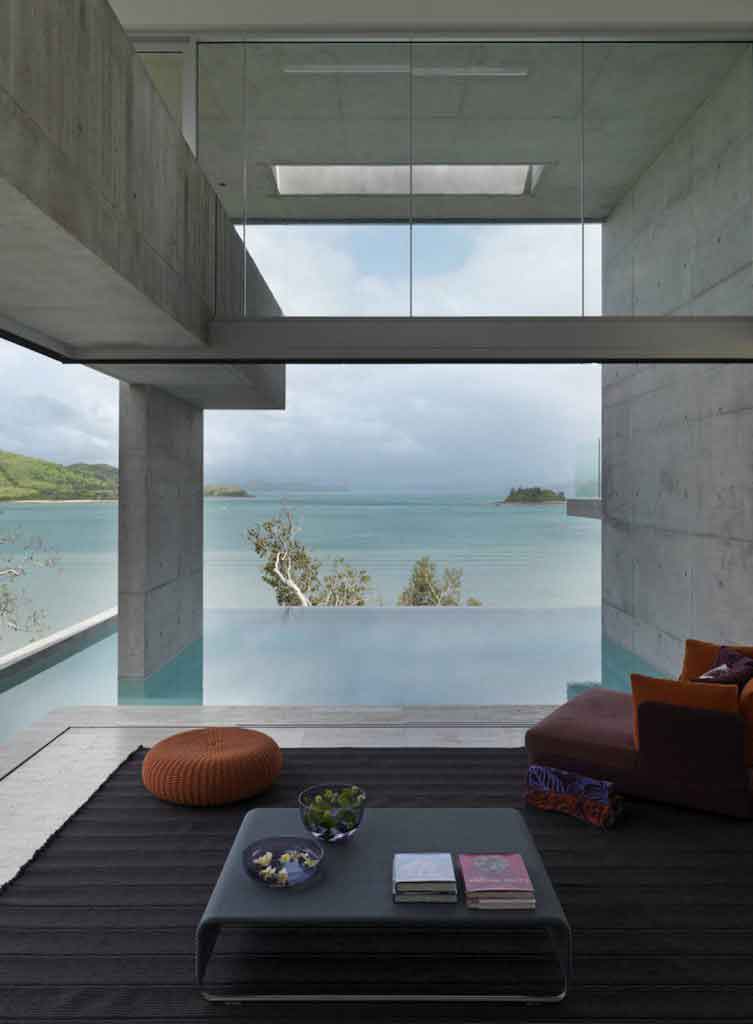 10. Shed-inspired house
The three-bedroom home was designed by Melbourne based architectural studio Glow Design Group for a couple with one child and another on the way. The home is in country Victoria, is energy-efficient and makes the most out of its environment and expansive views across surrounding farmland.
Architect: Glow Design Group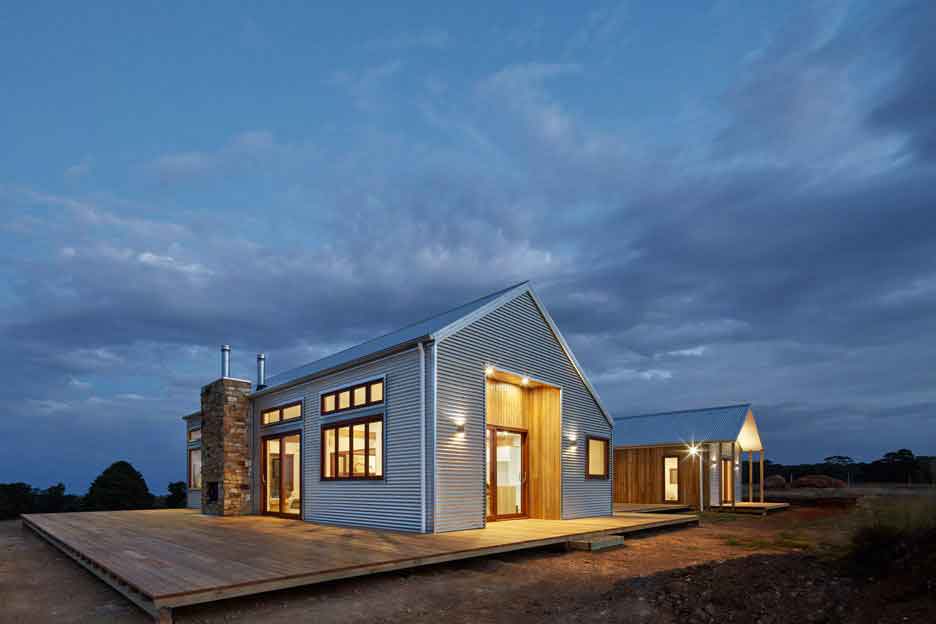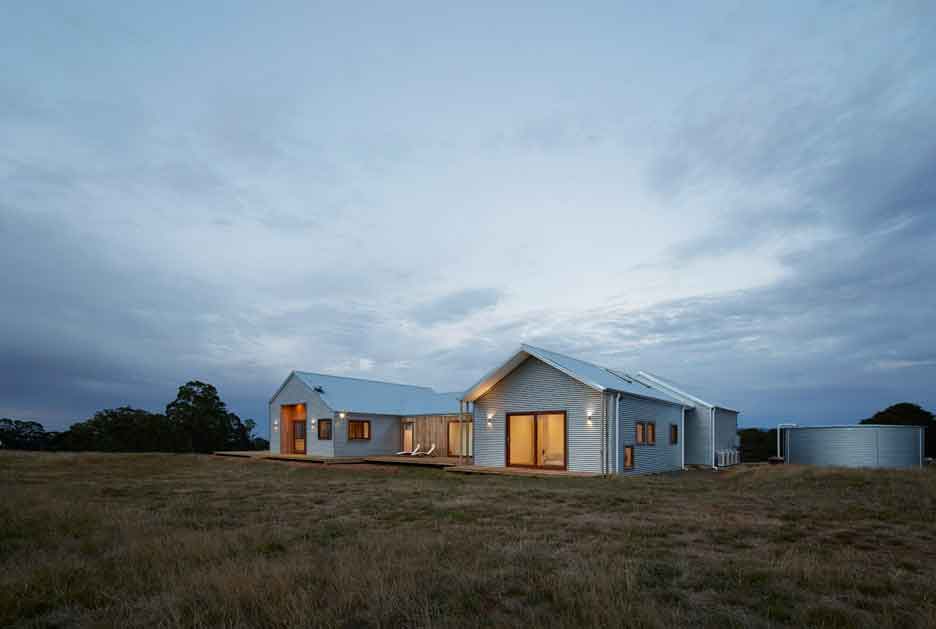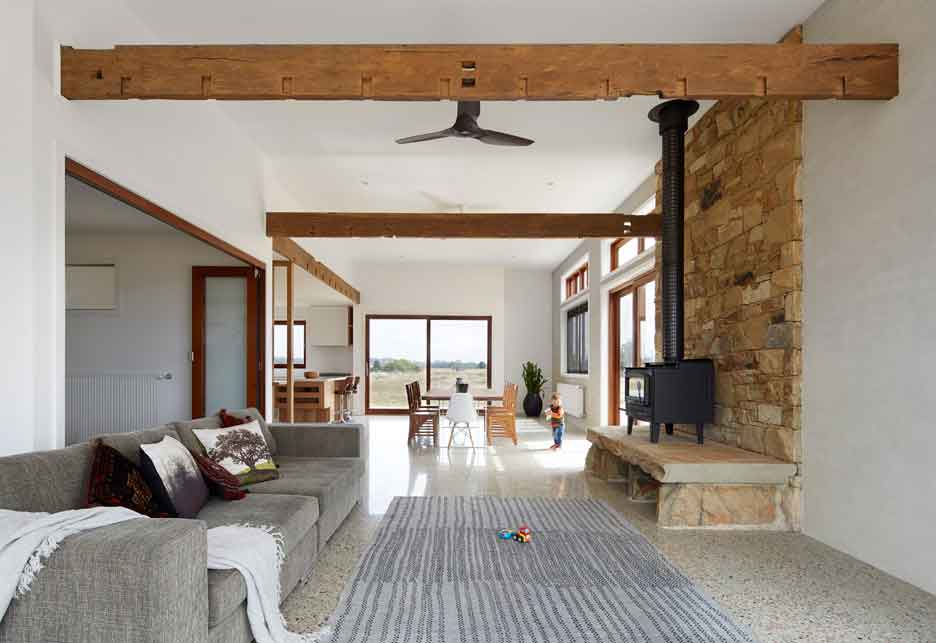 Read: How landscaping could add $15,000 in value or even more to your home
11. Klein Bottle House
Like a complex origami structure sitting in the wilderness, Klein Bottle House, by architects McBride Charles Ryan has won numerous prestigious awards, including the World Best House award in 2009.
Architects: McBride Charles Ryan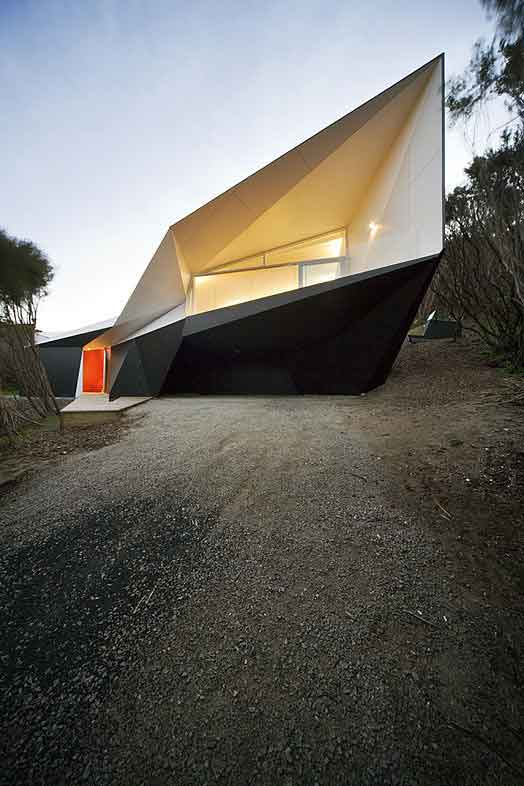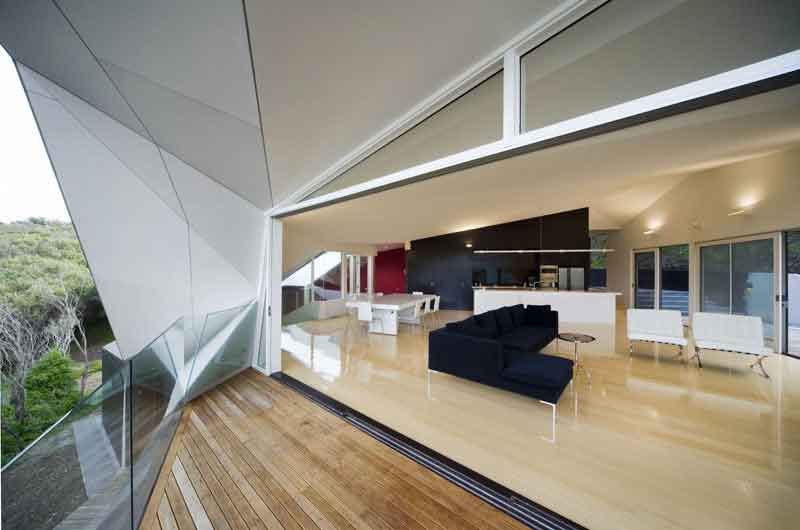 12. Torquay House
Torquay House is built with a series of modern containers. It was consciously built to avoid the east and west outlooks; instead, it provides amazing views to the north and south.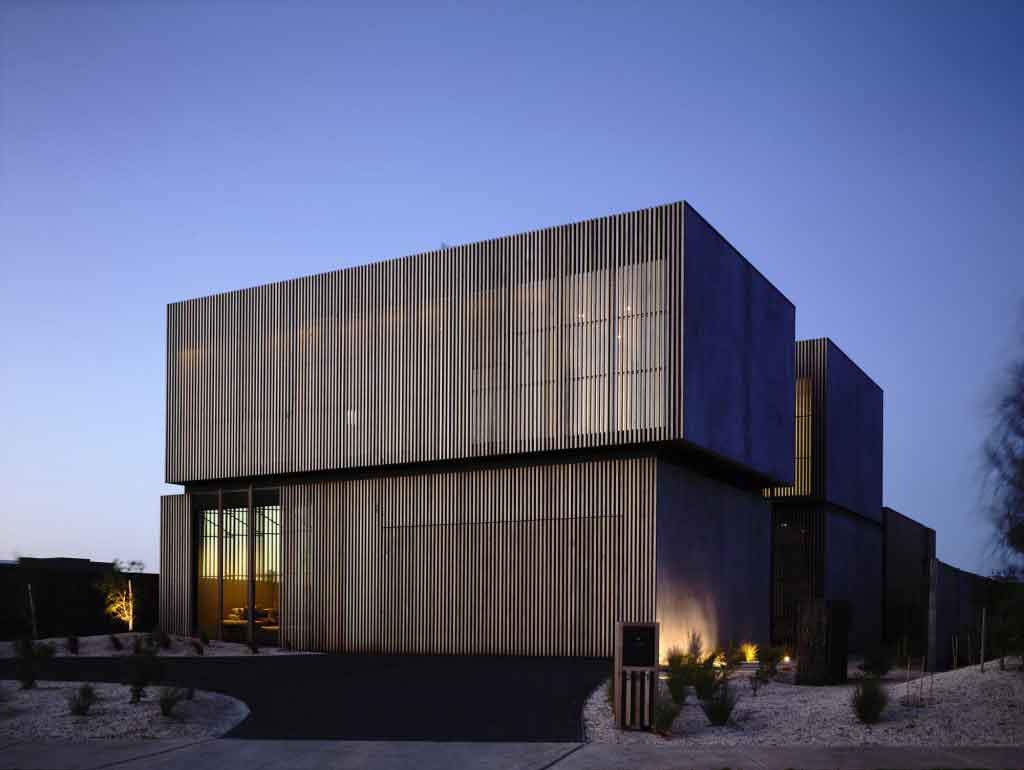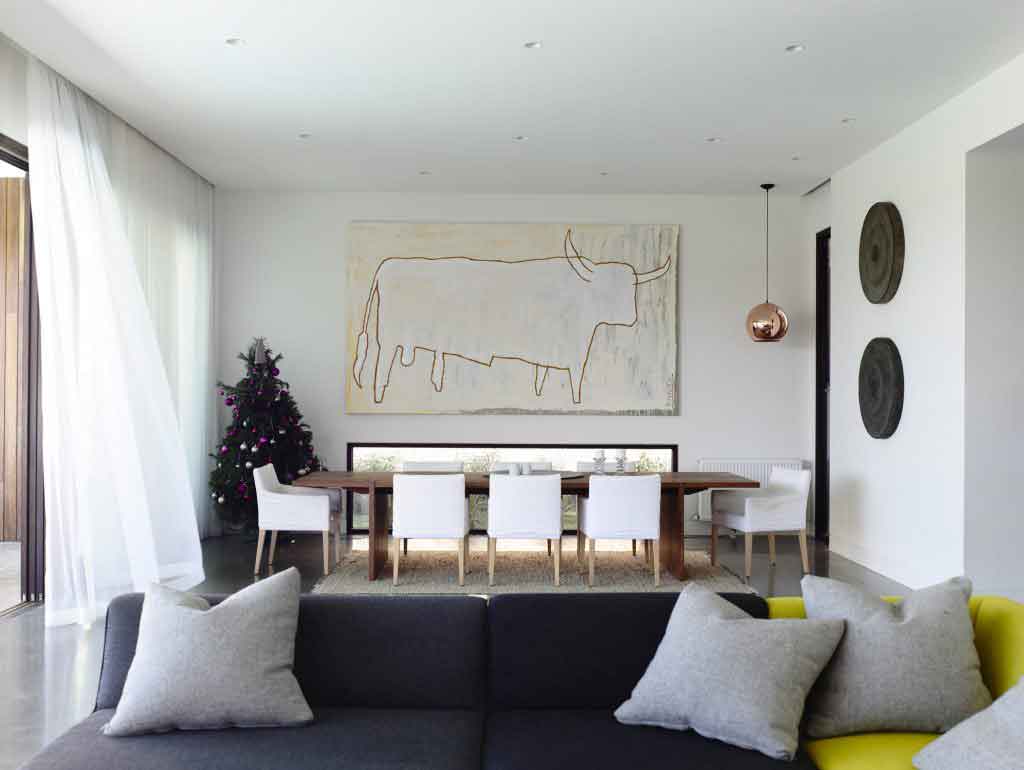 Architects: Wolveridge Architects
Photography: Derek Swalwell
13. Shearers Quarters House
Head south of the continent and you'll find the most amazing shearer's house you ever did see. The home is built on a historic 440 hectare sheep farm on Bruny Island in Tasmania.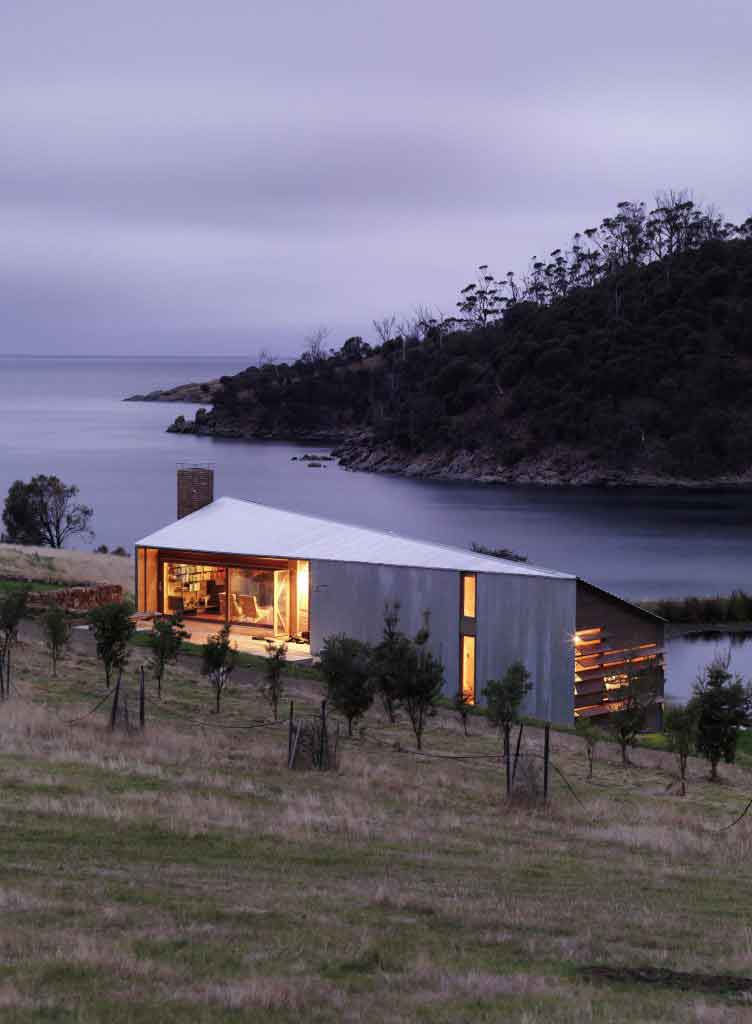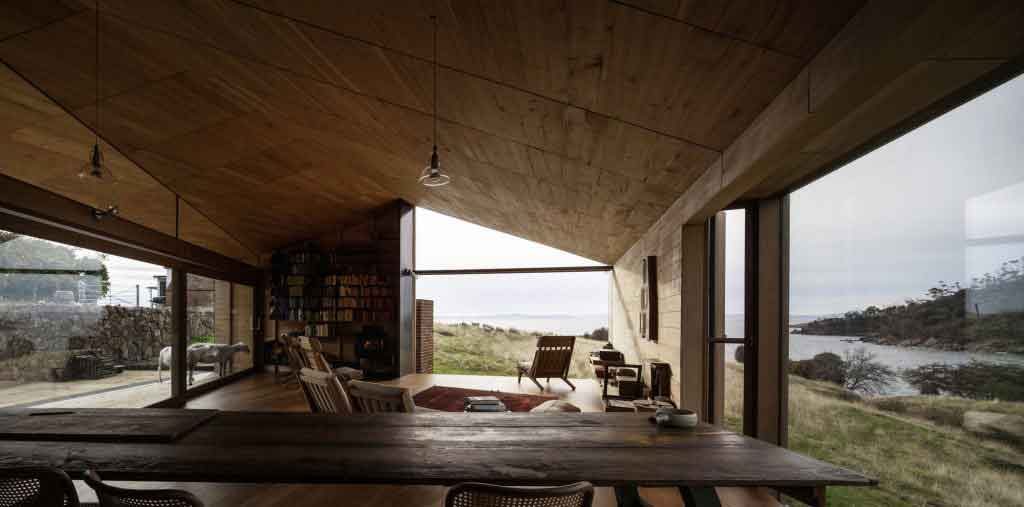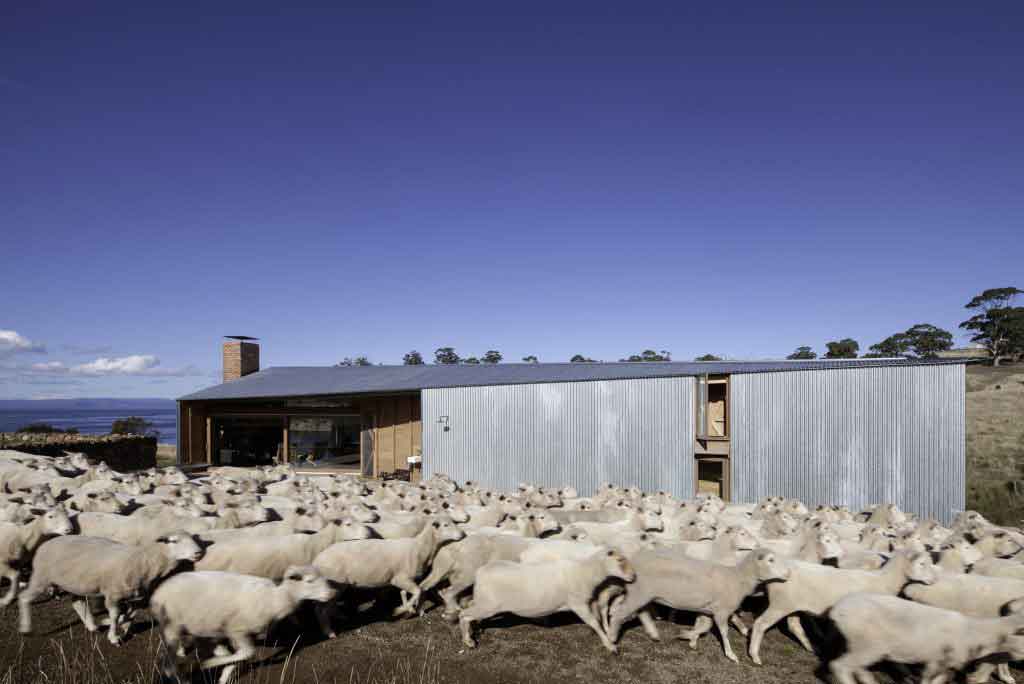 Architect: John Wardle Architects
Photography: Trevor Mein
14. House Holman
House Holman is an award winning home designed by Durbach Block Architects (now Durback Block Jaggers). The home, built in 2004, is literally on the edge of a 230-foot high cliff in Dover Heights. Probably not an ideal home for those scared of heights, but definitely an amazing architectural feat that we can all stand back and marvel at.
Architects: Durbach Block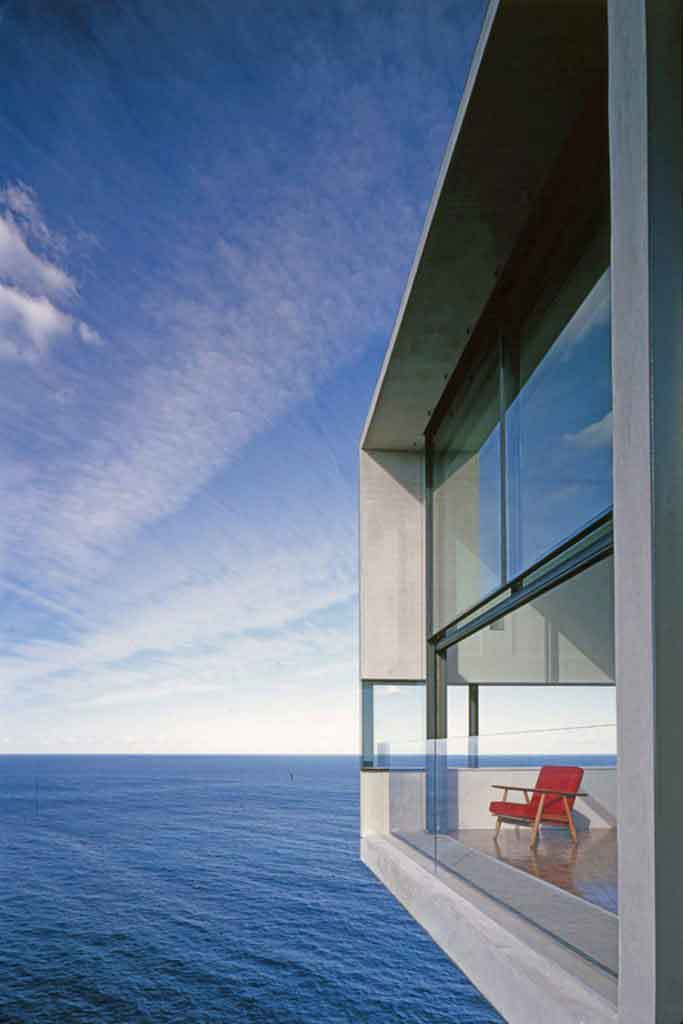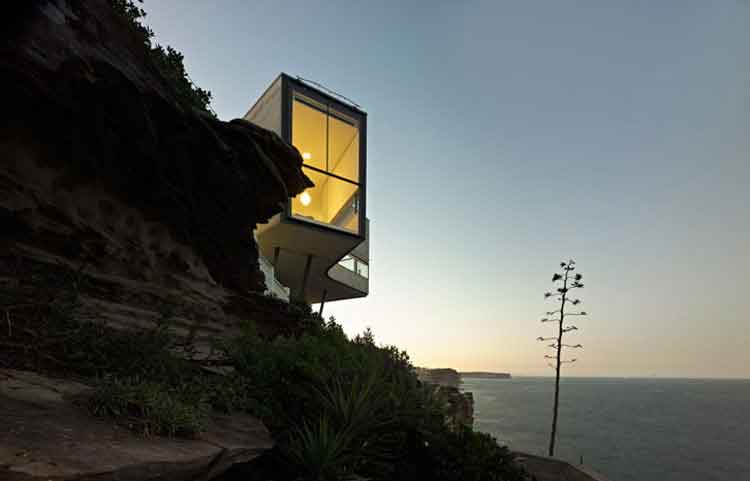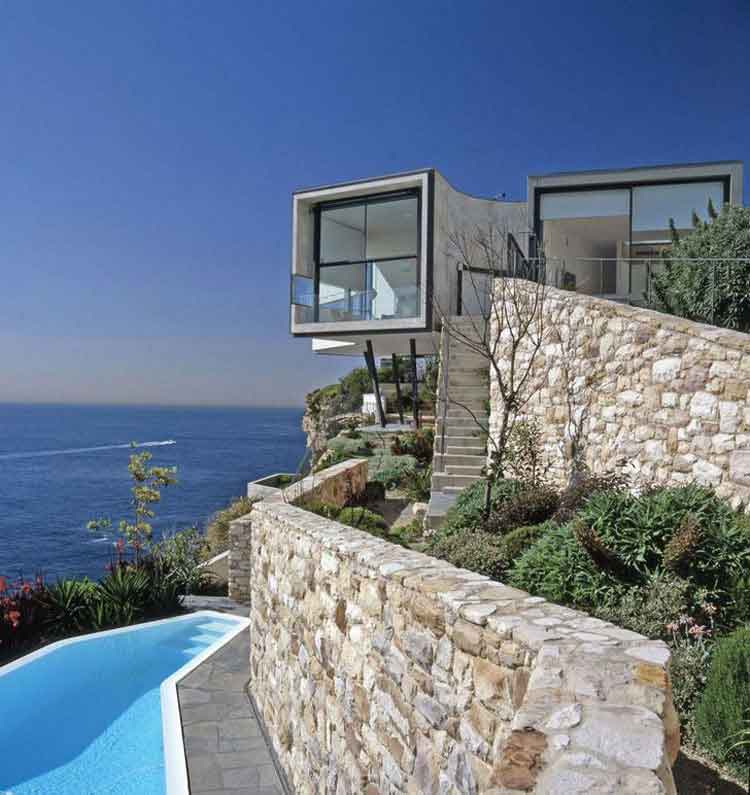 15. Cliff House
A five-storey home that looks to be literally hanging off a cliff - this one is not for the faint-hearted. Named 'Cliff House,' the home was designed when clients approached architects Modscape to come up with housing options for extreme land situated along the Australian coast.
The home was inspired by the way that barnacles can cling to the hulls of ships, and pretty quickly, a brilliant concept was born - a modular home clinging to the side of a cliff rather than the more conventional approach of building on top of it.
Architects: Modscape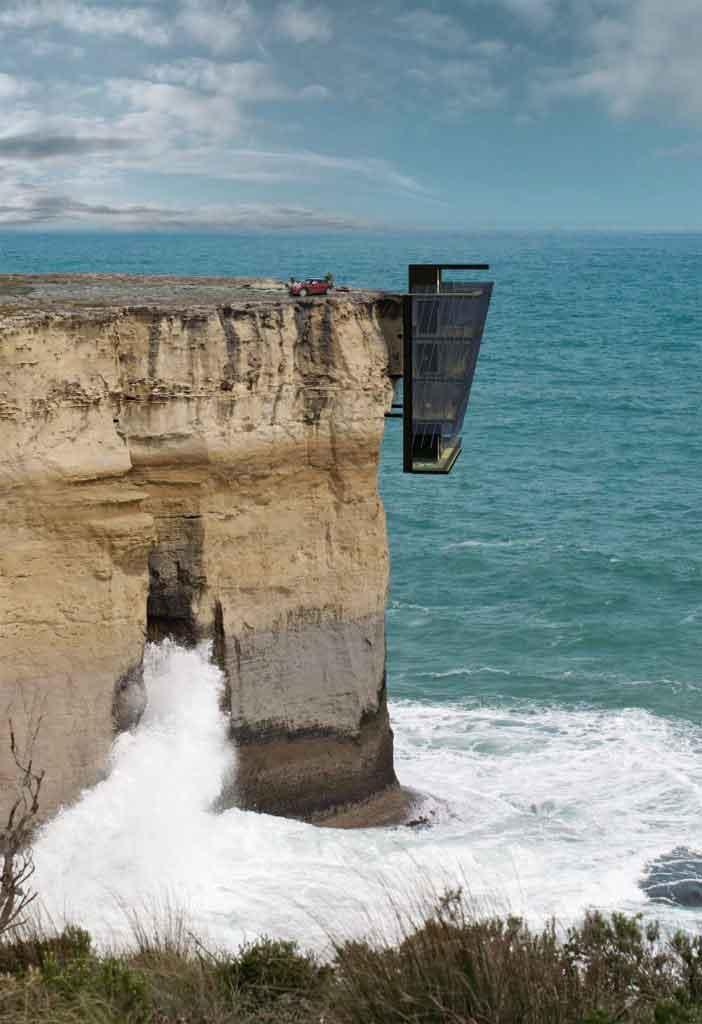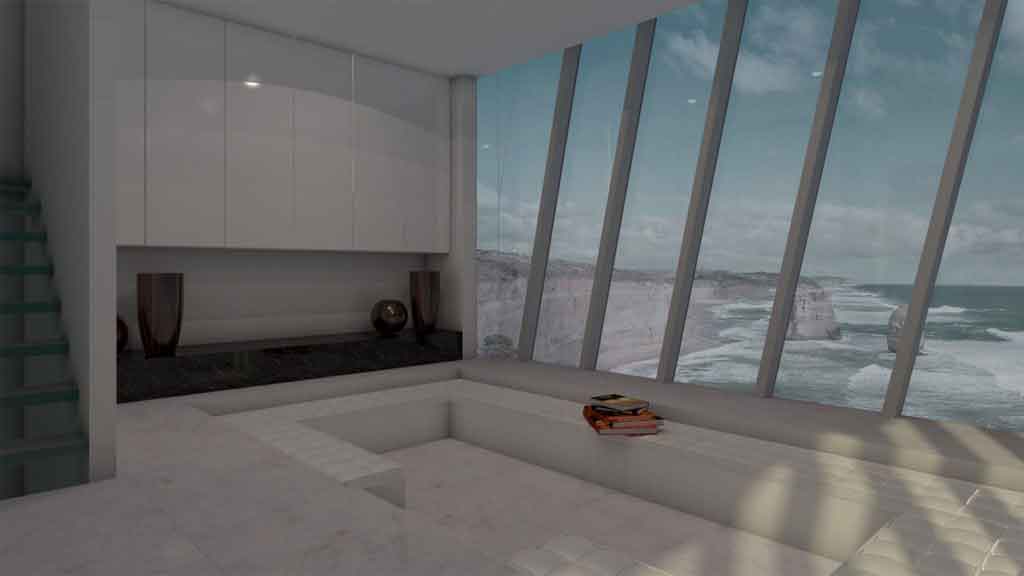 16. Pole House
The famous 'Pole House' towers more than 40 metres above the beach in Fairhaven, Victoria and has been a landmark of the Great Ocean Road for more than 36 years. It was demolished recently to be refurbished into a new steel and glass structure.
The architect who took on the job was Franco Fiorentini from F2 Architecture. Fiorentini wanted to take full advantage of its spectacular surrounding environment and the beautiful ocean views, and now you can experience its brilliance too, because the residence is available for short-term holiday rentals.
Architect: F2 Architecture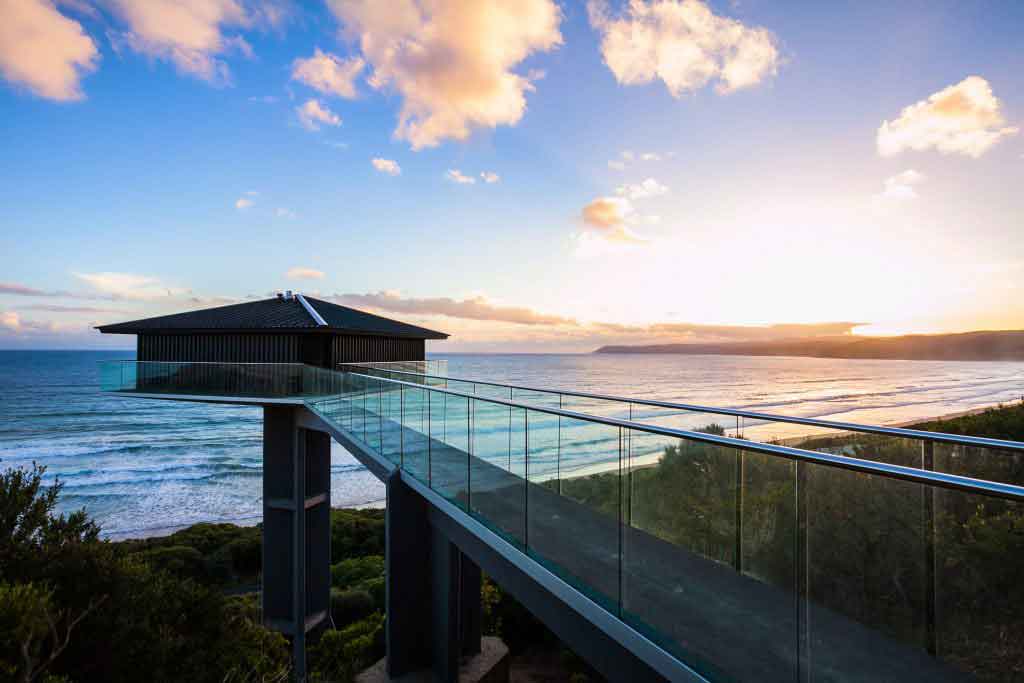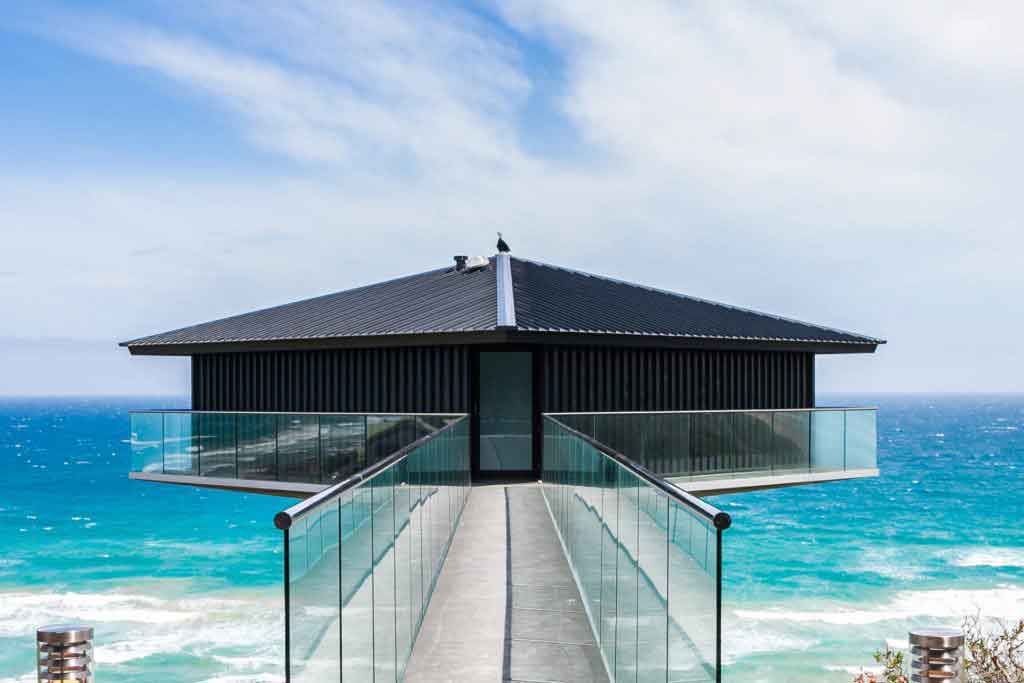 17. Highway House
A sustainably built home in Dynnyrne facing north for maximum solar gain, natural light and amazing views across the Derwent River and Hobart.
Architects: Room 11,
Photography: Jasmin Latona and Ben Hosking