How much does a conveyancer cost? 2023 guide and advice
If you are buying or selling a property, you'll need to satisfy a range of legal requirements in order to transfer its ownership from one person or entity to another. This work and all the paperwork that goes with it, is called conveyancing, and is handled by licensed conveyancers or solicitors. 
If you are selling a property, it is very likely you will need their services to:
Advise you about the legal processes and requirements of a property sale
Handle the transfer of your property to the buyer
And the first question on most people's lips is invariably something along the lines of 'how much does a conveyancer cost?', or 'how much does conveyancing cost?' or 'what are conveyancing fees for selling a house?' 
We go into this in detail later, but a conveyancer's or solicitors fees for selling a house can be anywhere from $500 to $1,400 depending on the particulars of your sale. 
Let's start by defining - in plain English - what exactly it involves.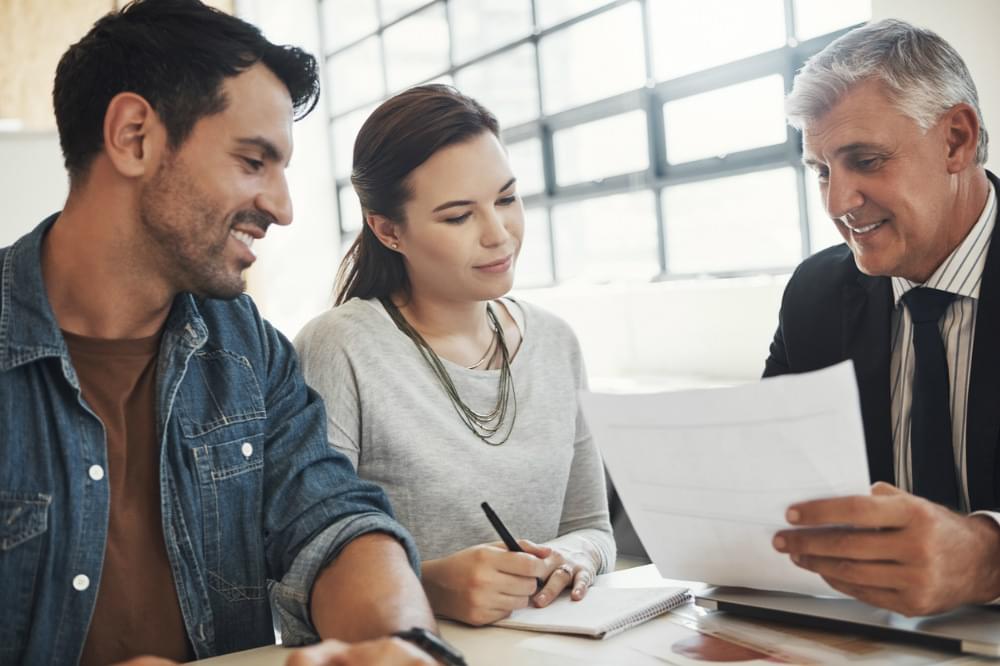 What is conveyancing?
According to the Australian Institute of Conveyancers, conveyancing is "the transfer of legal title of property from one person to another."
"A typical conveyancing transaction contains two major landmarks: the exchange of contracts (whereby equitable title passes) and completion (whereby legal title passes). Conveyancers essentially provide specialist services to anyone selling or purchasing real estate".
What do conveyancers do?
Conveyancers are qualified professionals that specialise in all aspects of property dealings. 
In addition to ownership transfers, they prepare and lodge all the documents required to complete a property transaction, including the contract of sale and transfer of land document. And most importantly, they conduct vital searches that can reveal new information about the property.
"In addition to ownership transfers, conveyancers prepare and lodge all the documents required to complete a property transaction, including the contract of sale and transfer of land document."
For example, they will look for planning restrictions and zoning regulations that could affect a property's value, whether any government authority has a vested interest in the land or if there is any unapproved construction on the land.
Conveyancing services also include providing advice on what's required of you by state and federal law and on how to go about arranging building and pest inspections or paying the stamp duties.
In addition, conveyancers will keep the buyer's deposit money in a trust account, work out how to adjust the rates and taxes between buyer and seller, liaise with banks and other financiers and oversee the final settlement of the property.
What's included in the standard conveyancing fee?
Like other professional services, a conveyancer's fees can vary depending on:
How much work they need to do
Who you use
The type of property involved
The complexity of the transaction
Where they are based
Conveyancers set their own fees and these can be negotiable, though they usually have a fixed fee for their range of services. They are more cost effective than the costs of using solicitors, many of whom charge by the hour. Some conveyancers, however, may charge a sliding fee based on the property's sale price.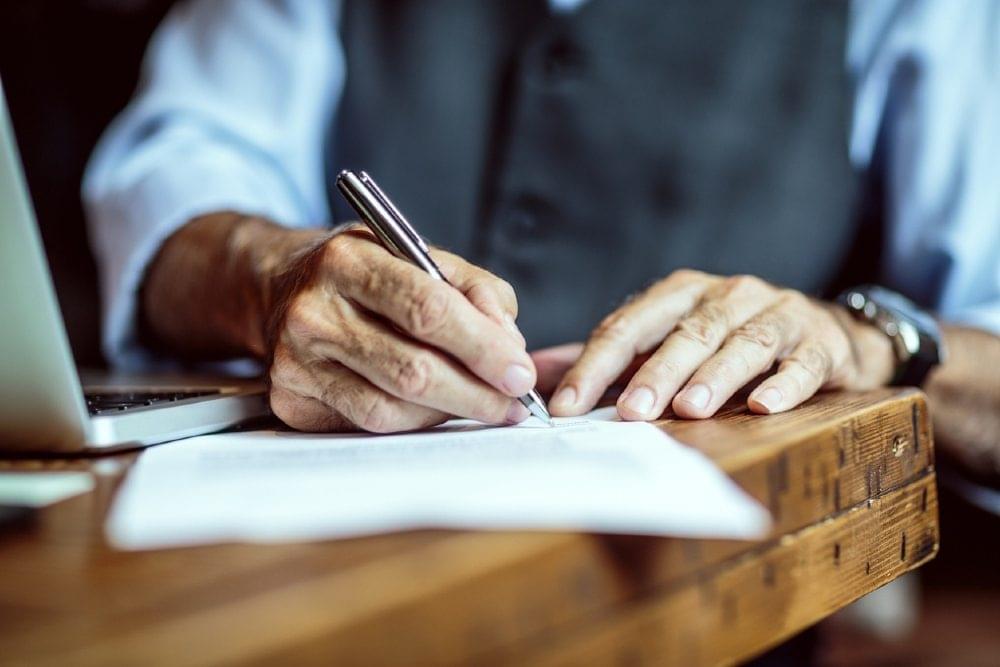 How much does conveyancing cost?
Average conveyancing costs or fees can range anywhere from $400 to $1,400 and as high as $2,200 for a complex transaction.
However, you also need to budget for disbursement costs – the expenses a solicitor or conveyancer may need to pay to third parties on your behalf. These include fees for settlement, certificates and various searches, including council or water rates, roads, land tax searches and heritage listings. 
There could also be out-of-pocket costs for miscellaneous charges for photocopying, faxes, postage, stationery, phone calls and other administrative expenses. 
Expect disbursement payments to a conveyancer to cost:
$270+ for a property purchase
$280+ for a property sale
According to Australian Institute of Conveyancers NSW Division (AICNSW), some examples of disbursements and their estimated charges are:
Title Search $20 - $100
Local Council Building Certificate $250
Local Council S149 Certificate $53 - $133
Drainage Diagram $25
Sydney Water, rates certificate $20-$25
Local Council, rates certificate $65
Land Tax, clearance certificate $20-$25
Department of Education $20-$25
Environmental Protection Authority $20-$25
Roads & Traffic Authority $20-$25
Transgrid, electricity/power stations $20-$30
Postage, stationery, faxes $20-$40
Local Council Pool Compliance/Non-Compliance Certificate $150-$450
Other costs, depending on the transaction.
Note: The costs quoted are approximate only and may vary with some councils and departments.
And if you are going the DIY conveyancing kit route - the cheapest option - these cost between $80 and $150.
Conveyancing with LawLab
Finding a trusted and proven property law firm can be difficult. That is why we partner with lawlab, Australia's leading national conveyancer. A nationwide lawfirm renowned for their in-depth legal experience in the property industry and delivering exceptional customer service.
Their streamlined digital service is designed with you in mind to save you time and reduce stress. You will have transparent 24/7 access to documents, updates and messages - all delivered straight to your mobile device - and much more.
Get an instant no-obligation quote from LawLab—OpenAgent customers receive 10 per cent off.
Why choose LawLab?
• Get premium legal advice and deal directly with qualified property lawyers
• No surprises; get an upfront competitive fixed fee, explaining all the costs
• Highly rated; over 40,000 sales and purchases with a 4.8 Facebook star rating
• Save time + reduce stress, and access every step of the transaction online
• Get listed quickly; LawLab start work within 2 business hours
• Backed by 100 years of legal experience
• One of the largest and fastest growing national retail conveyancing law firms in Australia
What qualifications do conveyancers have?
Conveyancers specialise in property law. To do so, they must have completed a minimum of two years' study at tertiary level in this area and have had at least two years worth of supervised practical experience in conveyancing before they can apply for a conveyancing licence. 
These requirements vary across Australia, though all states have similar educational qualifications and require practicing conveyancers to hold professional indemnity insurance. 
They must also undertake ongoing professional development each year to retain that licence. However, the specific requirements may vary, depending on each state's or territory's conveyancing Act
Should you DIY your conveyancing?
It isn't mandatory to hire a conveyancer and it isn't against the law to do your own conveyancing work. But should you DIY your conveyancing?
If you are comfortable dealing with government departments, banks, legal documents and legal terminology, have the time needed and are on a tight budget, you could do the legal work yourself by using one of the DIY conveyancing kits available online for states such as New South Wales, Victoria and Queensland. 
This type of low cost conveyancing provides a breakdown of what you need to do to complete the conveyancing process. Sometimes it also comes with phone support.
"Conveyancing is highly technical and specialised - it requires knowledge of all the relevant administrative procedures and legal documents that need to be lodged."
Otherwise conveyancing is highly technical and specialised, and requires knowledge of all the relevant administrative procedures and legal documents that need to be lodged. 
The Australian Institute of Conveyancers SA Division (AICSA) warns against doing your own conveyancing unless you know precisely what to do and are certain that you have the capacity to do it. It also cautions that you cannot expect any assistance from the conveyancer acting for the other party.
"If you make an error, you may cause settlement to be delayed (causing default interest to be payable by you) or even enable the other party to terminate the contract," says the AICSA. "Conveyancing is an expert's job - to be safe, you should engage an expert. Remember, you are buying peace of mind for just a few hundred dollars."
If you're looking to sell your home anytime soon, it's a good idea to calculate the cost of selling your home to help you budget accordingly.
Can a solicitor do my conveyancing?
If you have an established relationship with your own lawyer or solicitor, you might prefer him or her to do the work. They are also a better choice if the transaction is likely to be complex or to become litigious.
Like conveyancers, conveyancing solicitors are able to oversee any straightforward property transaction. That's because they have studied property law for six months during their law degrees. If not, they may use law clerks or licensed conveyancers to complete the conveyancing transaction on their behalf.
"Like conveyancers, conveyancing solicitors are able to oversee any straightforward property transaction."
But unlike conveyancers, solicitors are also able to deal with the more complex legal issues that sometimes raise their ugly heads in property deals. They can, for example, give you vital legal advice beyond conveyancing on matters such as estate issues, tax implications or how a property deal may affect divorce proceedings. 
In contrast, conveyancers must refer a transaction to a solicitor for help if it moves beyond the scope of property law. Solicitor fees for selling a house will be higher than a conveyancer, and this is because they charge by the hour.
Hiring a conveyancer
When you look at a conveyancer's quote, it should give you a breakdown of the services provided and make clear what the disbursements will be.
While costs are undoubtedly important, there are other factors to consider when shopping around for a conveyancer or solicitor, including experience, location, reputation and the level of service provided.
When deciding on a conveyancer, consider your budget, the complexity of the transaction and your needs, as well as your own abilities to deal with legal issues. Also remember that this is likely to be one of the more significant transactions you will make in your lifetime and consider the risks of not getting it right.
You also don't need to wait until you are ready to sign a contract. It makes sense to select your conveyancer or solicitor as soon as you decide to buy or sell a property. They can then be across everything from day one. 
Questions to ask a conveyancer
To help you choose a conveyancer, the AICSA suggests you explain your requirements to two or three conveyancers and ask them a range of questions such as:
Are you a member of the Australian Institute of Conveyancers?
What's the maximum I can expect to pay in fees and charges?
What are your fees and what services are included in those fees?
What will any additional services cost?
What government fees and charges will I need to pay?
How long will settlement take?
How will you keep me up to date with what's happening?
AICSA also cautions that it is important that you understand what your conveyancer can and can't do for you. It is vital that you explain very clearly your position and your requirements. You should notify your conveyancer about anything that could affect the transaction.
"It is vital that you explain very clearly your position and requirements to your conveyancer. You should notify them about anything that could affect the transaction."
If you have severe financial restrictions, tight time limits or any other specific concerns or special requirements, be sure you explain this at the very beginning. Nobody wants surprises or misunderstandings to ruin your transaction.
Whether you engage conveyancing services in Melbourne, Sydney, Perth, Adelaide or anywhere else in Australia, make sure you do your research and ensure your conveyancer has the necessary qualifications, licenses, experience and insurance.