2023 Top 10 places around Australia to invest in an apartment
The traditional Aussie home was a house with a backyard, barbie and pool, but this is fast becoming a rarity - especially in our cities.
The reality is that more of us are living in units or apartments, to the point that they now account for 47 per cent of total dwelling commencements in the five years to 2018, up from 42 per cent in the 10 years to 2018. People want to live somewhere close to amenities like cafes, shopping centres and transport links - and don't mind if that means calling an apartment home.
So where should you invest if you want an apartment that offers solid returns? First let's take a look at how units compare to houses as investments.
Helpful resource: Get a suburb profile for any suburb in Australia
Should you invest in a unit or house?
When deciding to invest in a unit/apartment or house you should choose a property based on your overall investment objectives and strategy. You also need to work out what you can afford, as this will determine what you can purchase.
Houses tend to outperform units, though they are generally more expensive to purchase, so most investors tend to start out with an apartment as a first investment. Domain currently lists the national median price of a house as $766,438 while a unit is currently $530,999.
And what should you be looking for when it comes to buying an investment apartment?
What to look for when buying an investment apartment
According to agent Mark Dawes of Richardson & Wrench (Alexandria) you should avoid buying an investment property based on emotion. He believes you should look beyond that and consider factors like price, location and value for money.
Then ask yourself if the wider area is likely to experience growth in the near future. An established suburb with no major development projects in the pipeline is simply not going to realise the same returns as somewhere where these factors are present.
He also advises researching your suburb thoroughly, understanding the dynamics of the local market and looking for a unit with a unique selling point. The asking price also needs to be fair for the area, with attractive rental yields and low vacancy rates.
And how would you know if there is an oversupply issue?
Learn more: How do I know I'm buying the right investment apartment?
Is apartment oversupply an issue?
An oversupply of units or apartments occurs when new developments exceed demand for these properties. Signs that could point to a local oversupply of units include:
Falling prices due to oversupply
An increase in vacancy rates
A reduction in rental rates
Construction approvals falling in response to these conditions
Apartment oversupply is currently an issue in a number of capital cities. This includes portions of Brisbane's CBD, Melbourne's Docklands and Southbank, while in Sydney's Hills district and the Zetland area (near Green Square) there are signs of oversupply as vacancy rates have risen above the Sydney average.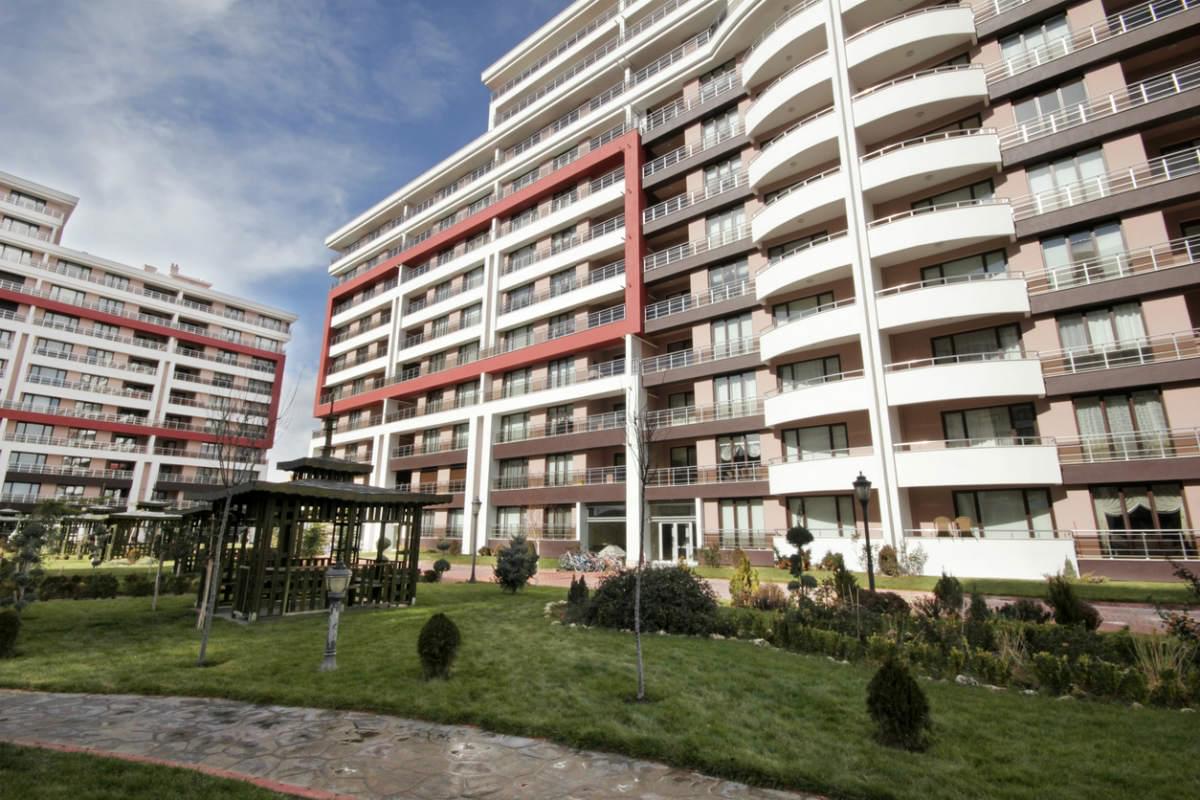 Top 10 places around Australia to invest in an apartment
In terms of places to invest in, we think these ten locations are worth investigating further if you are set on securing an apartment or unit with the prospect of solid returns.
1. Hobart apartments
Tasmania as a whole has risen to the top of many property investors lists, mainly because it is affordable compared to Australia's other state capitals, but also due to lifestyle factors which continue to draw people to the Apple Isle.
In terms of units Hobart is worth investigating because of low prices - According to CoreLogic hedonic home value index December 2018 Hobart's median unit price at $381,819 with strong rental demand. Rental market conditions were up by 5.8 per cent over the 2018 while unit sales in Hobart recorded standout growth of 19.6 per cent. Rental properties are also in high demand with tight vacancy rates of 2.0 per cent. QBE's Australian Housing Outlook believes this will continue and forecasts a median unit price in Hobart of $420,000 by mid 2020, with cumulative projected growth of 9 per cent.
2. Newcastle apartments
Like Hobart, Newcastle has successfully shed its ugly duckling image, and is now a city with a robust and self-sustaining local economy to match its new identity. This includes substantial investment in infrastructure, an astute tourism marketing campaign that has made it one of the fastest growing regional towns in NSW, where units posted annual returns of 7.1 per cent in 2018.
3. Wollongong apartments
Wollongong property had a stellar 2018 posting compound annual growth of 7.6 per cent, with a solid local economy that has education and tourism as the primary drivers. Sky high prices in Sydney have also helped, which is partially the reason why some 1100 people move into the region every week.
The local education sector is also a strong driver for rental accomodation, and should continue to keep vacancy rates low for the foreseeable future. Suburbs to look out for are Fairy Meadow, Wollongong CBD, North Wollongong, Keiraville and West Wollongong, which are all serviced by Wollongong's local free bus loop, which is a popular form of transport for university students.
4. Sunshine Coast and Gold Coast apartments
The Sunshine Coast and Gold Coast outperformed Brisbane in 2018, with greater price growth over the year. This was partially due to the 2018 Commonwealth Games, but also as a result of lifestyle factors which has seen an uptick in interstate migration and strong population growth to both locations.
CoreLogic reported that over the year to March, rental yields at 5.4 per cent. 
You do still need to do your homework, and look at supply/demand indicators. In terms of specific locations, Buddina, Forest Glen and Noosa Heads all posted gains in 2018.  
5. Brisbane apartments
While there are pockets of oversupply in the Brisbane unit market, there are still gems where older established apartments are in demand. The most obvious of these is the trendy New Farm, which is close to the CBD and where apartments have larger floor areas than many newer developments.
Here the median price for a unit is $383,904 and realestate.com.au lists it as a high demand postcode with 689 visits per property (March 2018), which is nearly double the average for the state.
6. Melbourne apartments
In Melbourne some of the highest demand for rental properties is in Fitzroy and Carlton, which are both popular for their proximity to educational facilities and lifestyle attractions.
The median price of a unit in Fitzroy is currently $753,000, while a one bedroomed apartment in the suburb is $451,000. With 859 visits per property this is higher than the state average, and where you can expect $450/pw rental for a one bedroom, $645/pw for a two bedroom and $810/pw for three bedroom unit.
The Real Estate Institute of Victoria (REIV) lists Dandenong (22.1 per cent) Kew (19.3 per cent) and Brunswick East (12.9 per cent) as suburbs with the highest growth in median unit prices for 2018.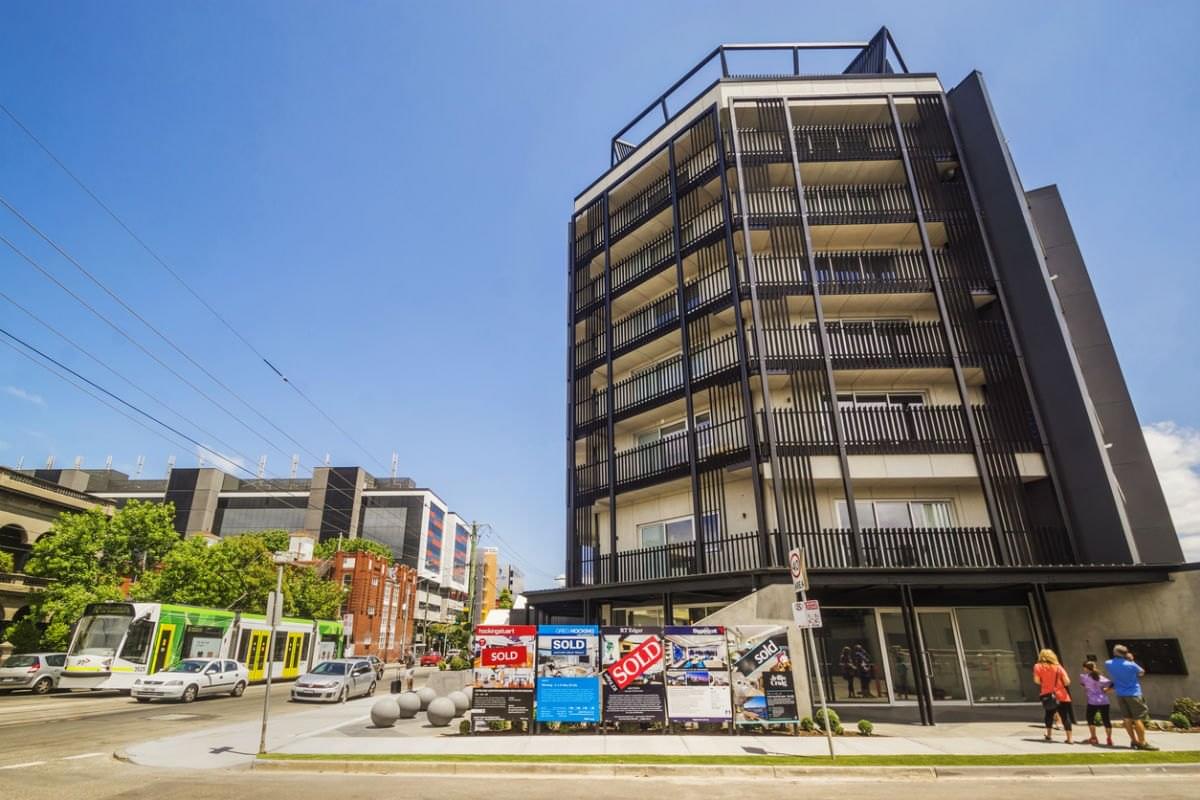 7. Canberra apartments
If you want to buy an apartment in a reliable rental market then Canberra should be on your shortlist. The administrative capital has a diverse range of tenants from students to government employees which saw median rents rise by 5.3 per cent over 2018.
Average rental yields over the December quarter is 5.7 per cent with a median value of $440,813. 
8. Sydney apartments
Affordability is a huge issue if you are considering an entry to the Sydney market, even for units. Having said that, if you are looking for long term capital growth then investing in a unit in the cities eastern suburbs is very likely a solid investment.
This is especially true for suburbs on the new light rail line that will travel from the CBD to Kensington, passing through Surry Hills and Randwick.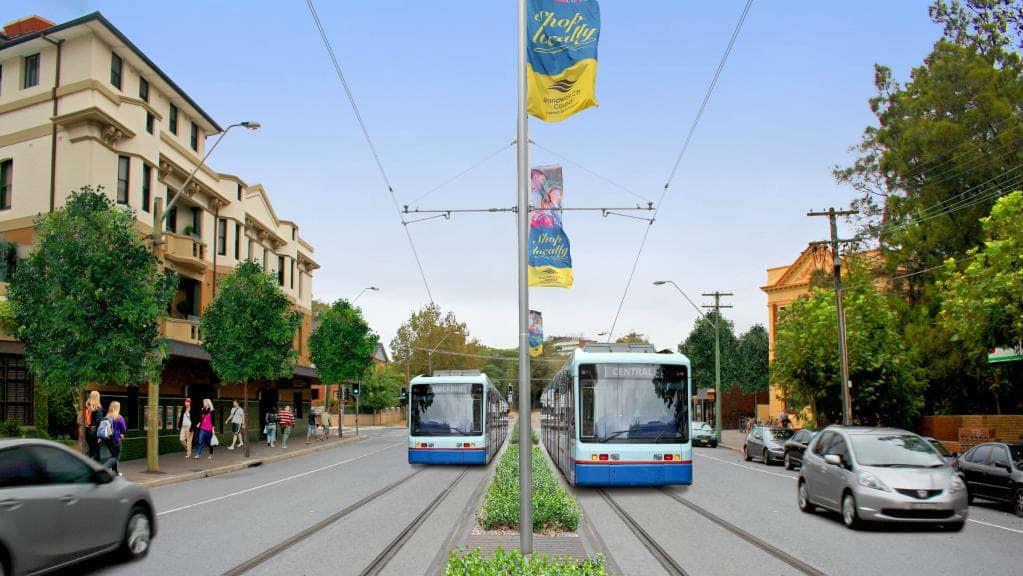 In terms of rental income, you can expect a median in the region of $582 for a unit, with gross rental yields for units in Sydney were 3.8 per cent in 2018.
If you are looking for lower priced properties, units in regional centres like Parramatta are more affordable.
9. Perth apartments
Don't ignore the WA capital, as the Perth property market is quietly recovering with state government spending big on infrastructure, including rail projects and shopping centres. Sales records for the December 2018 showed some growth, which is evidence of life coming back to the state after the end of the mining boom.
Garden City in Booragoon is one postcode to watch, as is the waterfront development at Bunbury.
10. Darwin apartments
Property is very affordable in Darwin as the market continues to struggle. This could offer opportunities for savvy investors, but you do need to do your homework. Rental yields recorded the highest of all the capital cities over the three months to December 2018 at 6.6 per cent with median unit values $305,989. 
Spotting suburbs with high growth potential
If you are a property investor you should be looking to shortlist suburbs with high growth potential, so you can maximise your ROI in the shortest possible time frame. The secret is to find an area with as many things going for it as possible, such as:
A rapidly growing population, which is going to drive demand for your property
A local economy that has a variety of active employers and industries
Anywhere where government is investing in local infrastructure projects, including new transport and public services
Suburbs where the rental yield is rising, as this indicates there is strong demand for rental accommodation in the area.
Areas where the growth in median household income is higher than inflation.
Low housing supply/high demand from buyers.