Reviews for Tessa Residential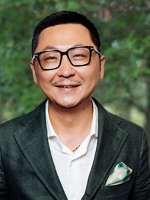 Kai Liu
Tessa Residential
Review left on 10/9/2019
This agent is very professional. They have a friendly manner and kept me well informed on the progress.
This agent helped us sell our CBD apartment after we had listed it with a different agent for a period of time. He got immediate results and was highly professional throughout the whole process. We would highly recommend this agent to...
My husband and I have recently relocated overseas and have retained this agent for the sale of our investment property. In the entire process from listing to inspection to pulling the sale through, this agent has been with us every step...
Tina & Justin