Best family suburbs in Sydney 2021
What are the best suburbs in Sydney for families?
There simply isn't an easy answer to that question. For some people it is all about the academic performance of local schools - and there is evidence that good schools have some impact on property prices.
Others are looking for a community spirit or family friendly suburbs with tons of green space and a cafe culture. Then there are those who are solely driven by price.
Whatever your families priorities make sure you research an area thoroughly before you buy - bearing in mind this could be your home for the next decade or more. Also take the time to visit the area to get a feel for the suburb if it meets your expectations.
Until then read this article - which is broken down by region - to help you narrow your search down and find the best Sydney suburb for your family. 
Read more: Best suburbs to live in Sydney
Best areas for families to live in Eastern Sydney suburbs
There is a lot going for families in Sydney's Eastern suburbs, not least access to the world class beaches, parks, playgrounds, amenities and of course schools. They are also some of the safest suburbs in Sydney. The downside is that you pay for the privilege of living in such close proximity to all this.
Suburbs popular with families include beachside postcodes like Bondi, Coogee, and Clovelly, as well as Randwick, Woollahra and Queens Park - to name a few. Tech entrepreneur and family man David Vitek, and founder of children's activity booking platform Kidsbook, is a longtime resident of Clovelly and the east. He cites the family-friendly atmosphere, proximity to the beach and good selection of public schools as major drawcards. Data from realestate.com.au shows families make up a significant 39% of the demographic of the suburb.
In terms of public schools, Randwick and Woollahra both rank highly, as do private schools like Reddam House and Scots College. Families also love Waverley which is leafy and has good local schools, including St Charles and St Catherine's. Move here and you also get access to first class healthcare at Sydney Children's Hospital as well as having Centennial Park on your doorstep.
For an idea of property prices here, the median house price in Randwick is $2.4 million, while a unit is priced at $915,000. Expect prices to escalate the closer the suburb is to the beach or harbour.
In terms of dwelling types there is a real mix in the East, with more affordable medium and high-density apartments alongside pricier and grander family homes in suburbs like Rose Bay.
Best areas for families to live in Inner West Sydney suburbs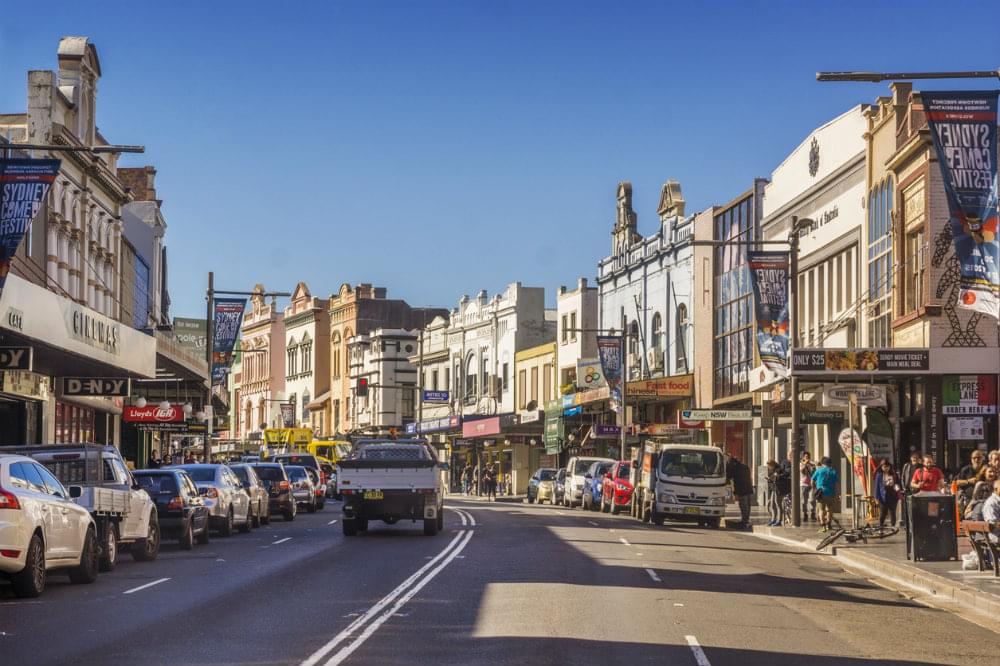 If you are looking for a family-friendly community spirit then Sydney's Inner West suburbs have practically trademarked the concept. They also score highly for eating out and the Erskineville/Newtown/Camperdown area is home to some 20 art schools.
On the downside, it does have a relatively high population density; but the revamped Sydney Park is on your doorstep, as are numerous other smaller green spaces and parks.
Suburbs popular with families include include Camperdown, Glebe, Rozelle, Leichhardt, Dulwich Hill, Balmain and Redfern.
For an idea of property prices here, the median house price in Camperdown is $1.3 million, while a unit is priced at $750,000. There are a lot of Victorian-era workers cottages in these traditionally working class suburbs, interspersed with newer low-rise apartment developments.
Best areas for families to live in Western Sydney suburbs
Head west and you will be pleasantly surprised by the affordability, especially compared to the Sydney's Inner West and Eastern suburbs. If you are after a house, the West is the place to be, with many suburbs still recording median prices well under $1 million.
And while you may not associate the west with being family friendly, suburbs like Rooty Hill are close to transport hubs and schools, with plenty of green space, recreation facilities, shopping centres and medical facilities nearby.
Other growth hubs in Sydney's West include the Greater Parramatta area, which has seen a lot of investment in transport infrastructure and cultural activities, making it an increasingly convenient and vibrant location for families to settle in.
For an idea of property prices here you get a lot for your money, with the median house price in Rooty Hill at $650,000 while a unit is priced at $580,000.
Best areas for families to live in North Sydney suburbs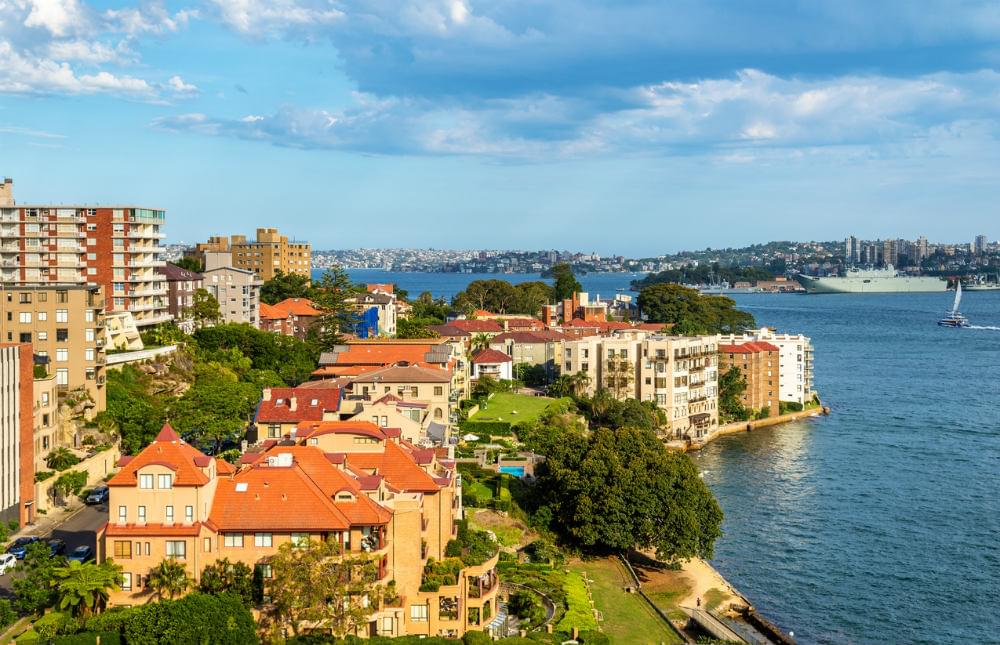 Sydney's Northern suburbs and North Shore closely compete with the Eastern suburbs as a home for families. With access to beaches, national parks and excellent schools, the North is also leafier and a little slower paced than the rest of Sydney.
Here suburbs like Frenchs Forest, Neutral Bay, Davidson, Lavender Bay and Waverton all rank highly with low crime, proximity to beaches, amenities and good schools. Neutral Bay and St Mary's public schools both perform well, and there are plenty of top tier private schools to choose from, including Knox Grammar in Wahroonga.
In terms of property prices expect to pay for the privilege of a North Sydney suburb address, with the median house price in Frenchs Forest at $1.4 million. Dee Why has a median house price of $1,700,000 and median unit price of $750,000.
The area has a mix of dwelling types depending on the suburb, so do your research before you visit.
Best areas for families to live in South Sydney suburbs
Sydney's South and Southwest in particular has become something of a hotspot for families, lured by affordable property, wide open spaces and a relatively relaxed lifestyle.
This has seen the the demographic here change, with nearly 80 per cent of all homes in the region now classed as family households with children. And it is not difficult to see why, when you can buy a four bedroom family home with a backyard for around $1 million.
For an idea of property prices in South Sydney suburbs, the median house price in Liverpool, where houses dominate, is $717,000. Depending on the suburb you choose to live in, chances are it will be a house if you decide to make Sydney's South your home.
Things to keep in mind when looking for a family home
When it comes to shopping for a family home, practicality is the name of the game. Family-friendly features to look for in a property include:
Convenient location close to schools, parks, public transport and the local shops
Noise free street that is not close to a major road or under a flight path
Room to grow, especially if you are planning on expanding your brood
Ample storage in key areas like children's bedrooms and the kitchen
Outdoor space is not essential but definitely a big bonus for creative play and sunshine
A sensible layout makes it easy to keep tabs on children and makes socialising a breeze
Parking must be convenient, easily accessible to the house and preferably secure
With all this in mind you can now start your search for a family home, and find a suburb in the Sydney area that suits your family's lifestyle needs and aspirations.