A local's guide to real estate in the Sutherland Shire
Thinking of moving to the Shire?
It has been called Sydney's best kept secret, and for good reason - but it wasn't always this way for the Sutherland Shire. It has had a reputation as a bit of a backwater until fairly recently, but has now been 'discovered' and is luring people with a combination of affordable waterfront properties, a stunning coastline and a comparatively laid back lifestyle.
This has turned it into something of a property hotspot, and seen the demographic of the region change. It is not difficult to see why - where else in Sydney can you buy a four bedroom family home with a decent backyard for around $1 million? And it is near the water!
Before we delve into the Sutherland Shire real estate market in more detail let's get a sense for the area and what it is like to live there.
Overview and demographics of the Sutherland Shire
If you want to orient yourself, the Sutherland Shire is at the southern end of the Sydney metropolitan area, about 26 kilometres from the CBD. It is bordered by Canterbury, Bankstown and the Georges River to the north, Wollongong and Royal National Park to the south, Campbelltown and Liverpool to the west, and the Pacific Ocean in the east.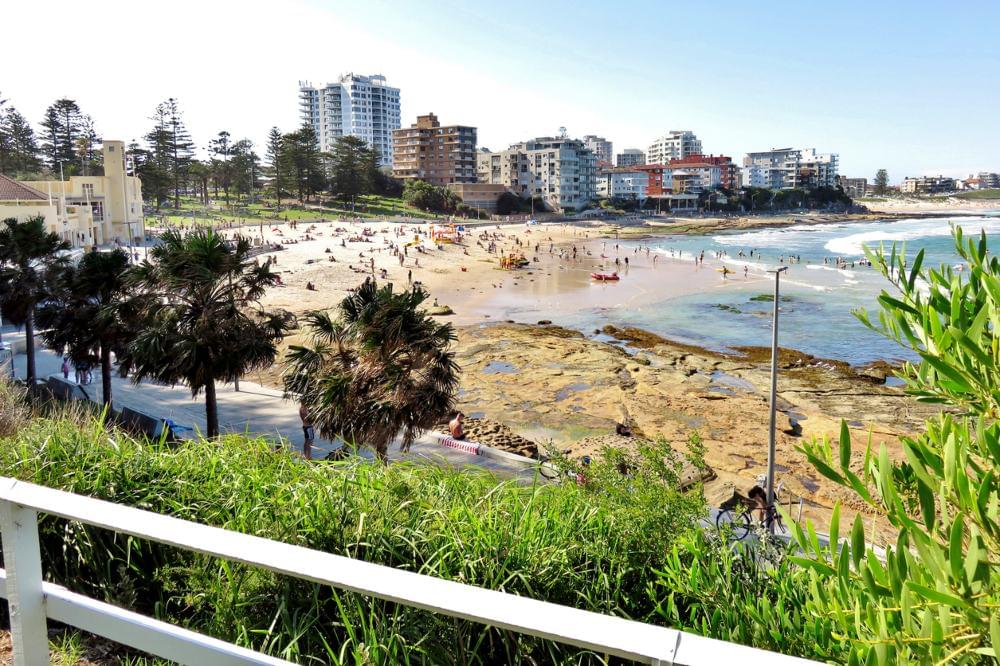 Some of the more well known suburbs include Bundeena, Caringbah, Como, Cronulla, Engadine, Gymea, Heathcote, Kareela, Kirrawee, Kurnell, Miranda, Oyster Bay, Port Hacking, Sutherland, Sylvania Waters, Taren Point and Waterfall. Approximately 228,000 people call the Sutherland Shire home, the second largest council area in terms of population in the state, with the Dharawal Aboriginal people the original inhabitants of the area.
Families have been flocking to the South and Southwest, with nearly 80 per cent of all homes in the region now classed as family households or couples. This shift has been picked up by local Shire agent Ivan Sarakula of McGrath who observes, 'Demographically the area has definitely changed, - we're seeing a lot more families and young couples coming into the area looking to buy into the suburban marketplace. It's where you go to raise a family'.
'We're seeing a lot more families and young couples coming into the area looking to buy into the suburban marketplace.'
Things to do in the Sutherland Shire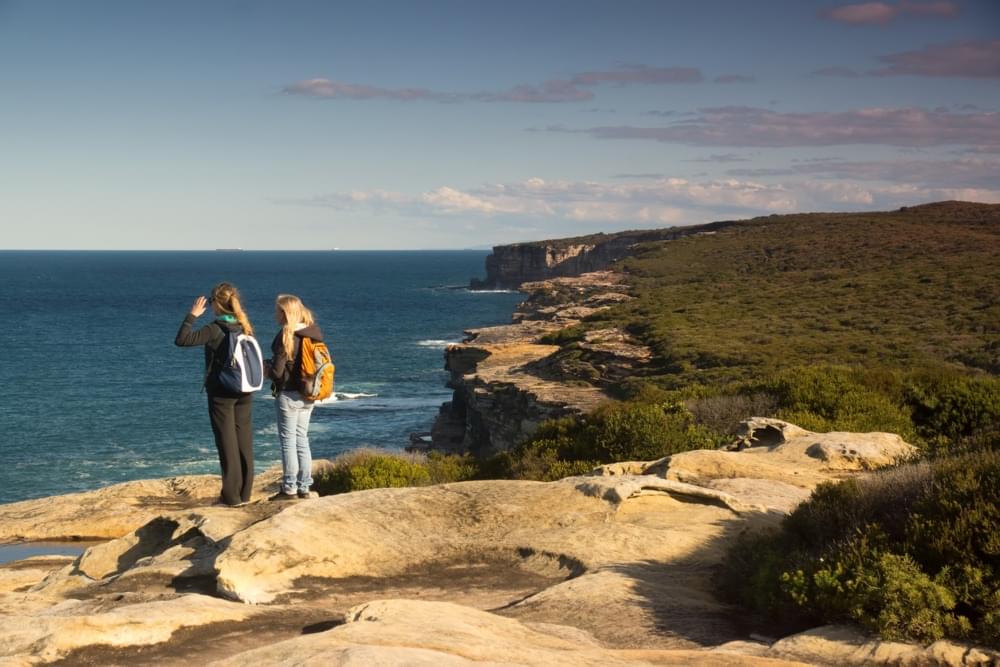 Why do the locals love the Shire?
If you are after green space and the great outdoors then you have the second oldest national park, the Royal National Park, right on your doorstep. Access it by road or hop on the ferry at Bundeena for miles of bushwalking and unspoilt beaches. Needless to say there are also ample opportunities for all manner of watersports on the area's beaches and waterways, including surfing, sailing and boating.
For McGrath agent Sarakula it's all about the outdoors and slower paced lifestyle, 'So we've got the bush, waterways and  the Georges River. It's peaceful, yet it's got accessibility without the hustle and bustle. Not everyone likes the pubs and clubs'.
Transport options in the Sutherland Shire
There is a good network of public transport throughout the Shire, with comprehensive bus routes serving most of the region's suburbs.
In terms of commuting from the Sutherland Shire, trains - on the Eastern Suburbs & Illawarra line - take around 50 minutes from Cronulla station to Central Station, while the same journey is around 40 minutes by road without major traffic. Though realistically, it would be wise to plan for longer at peak times.
By road the Princes Highway provides access to the city (north) and the M1 to Wollongong and the South Coast.
Sarakula believes access is a real positive aspect of living in this area, 'We're halfway in between the beaches and the southwest so we have rail lines either side. There is good access to the city, and the M5 corridor is also close to us. Ultimately our area is about getting away from the hustle and bustle but still having access to it all when you want or need it'.
'Ultimately our area is about getting away from the hustle and bustle but still having access to it all when you want or need it.'
Real estate in the Sutherland Shire
Sutherland Shire is a diverse region, with houses still dominating many suburbs such as Como and Menai, while elsewhere - particularly along the coastal belt, apartment developments are on the rise.
Agent Murray Cole, also of McGrath servicing Caringbah, Lilli Pilli and Cronulla, says there is a move to medium density developments with townhouses, duplexes and villas.
'A lot of big houses are being condensed so blocks are getting smaller and smaller. People that used to buy houses and villas - what we're finding is that they're moving to apartments in Cronulla. Apartment living used to be taboo or wasn't the thing to do, but now it's adjusting and people are getting used to smaller blocks and moving away from larger houses.'
Sarakula, who services the Menai area including Illawong and Barden Ridge, highlights the dominance of houses in his area, 'It's typical suburbia. You do have your waterfronts, but not a whole lot of apartment living in my area'.
Median house and unit prices in the Sutherland Shire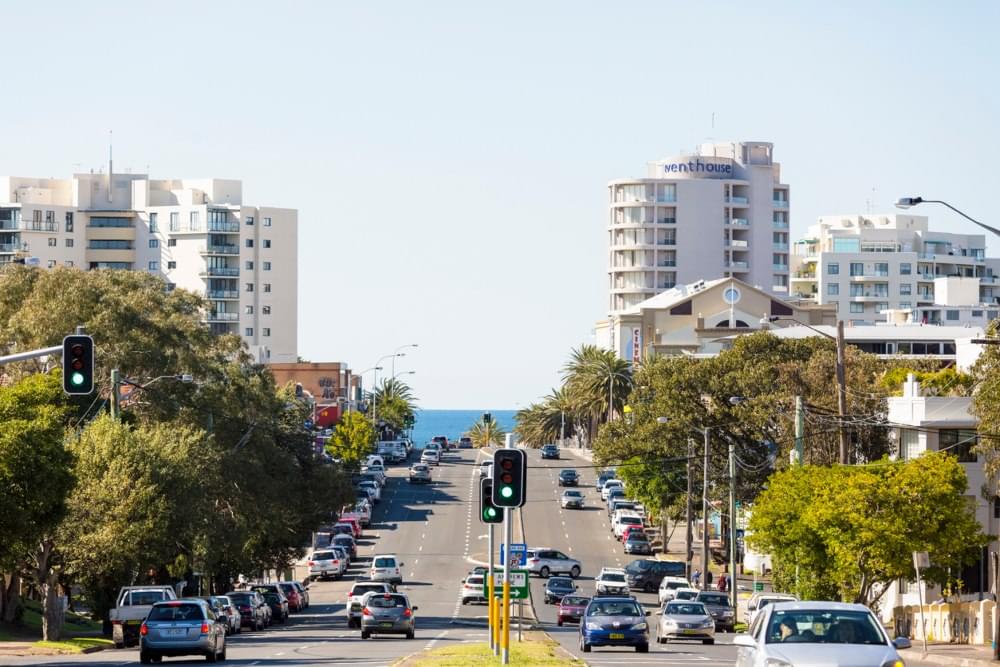 Median house/unit values vary depending on the suburb and location. In early May 2019 the following prices applied to this selection of suburbs in the Shire:
In the beachside suburb of Cronulla you pay a premium for a house, with a median price of $2.24 million, while the median price for a unit is $882,500.
If you want access to the Georges River then head to Kareela where the median house price is $1.08 million.
Engadine, which sits right on the Princes Highway and has a train station, has a more affordable median house price of $890,000 with units at a median of $660,000.
In Miranda the median house price is $1.12 million, with units at $680,000.
Another suburb with great views of the water, Sylvania Waters has a median house price of $2.07 million.
Where to invest in the Sutherland Shire?
Need a tip where to buy property in the Sutherland Shire? Who better to ask than two local agents who know the area intimately.
Murray recommends investors look to buy an apartment in Cronulla as there is limited scope for development in the suburb. 'Mainly because they're building a heap everywhere else. Supply is going through the roof and they're not building any smaller units in Cronulla. Developers have shifted to big 200 sqm places worth 2 million bucks. So if you want to get your foot in, Cronulla is a good place'.
"Murray recommends investors look to buy apartments in Cronulla as there is limited scope for development in the suburb."
Ivan agrees with his colleague as the apartment market in Cronulla is resilient. 'In terms of housing, I think there are really good buys in my neck of the woods. I'm seeing 3 - 4 bedroom houses, single level stuff from Engadine to Illawong in the region of $700k. So I think house wise, our marketplace is one to look for an investor'.
Tips for finding great real estate agents in Sutherland Shire
When it comes time to hiring a real estate agent in the Sutherland Shire make sure they are right for you. They need to have a good insight into the local property market, have sold properties like yours and be prepared to offer a competitive commission rate. They also need to be a good communicator who you feel comfortable dealing with.
Why not let us help you find the perfect agent in three simple steps? Our data-driven platform makes researching, shortlisting and choosing easy. Best of all it's free!