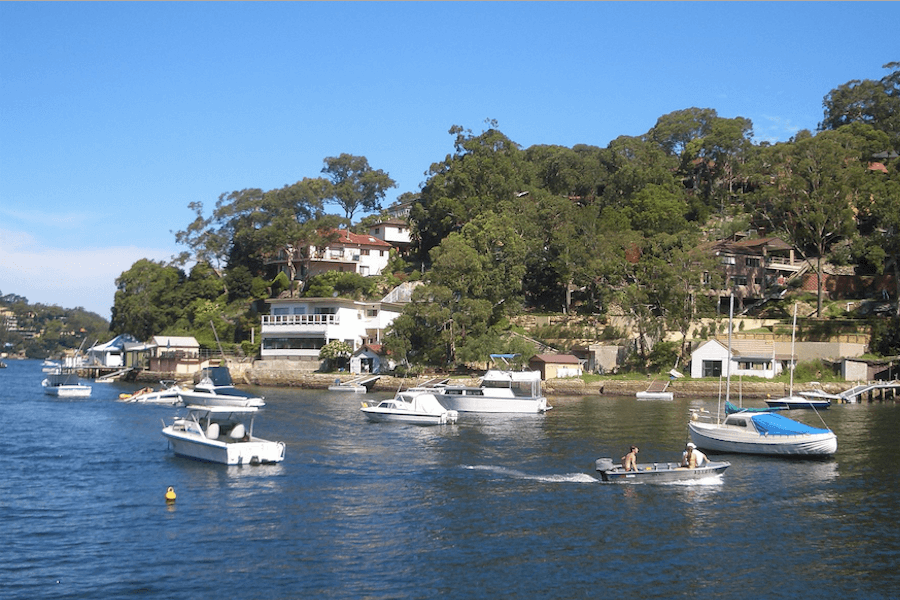 Crime and safety rate highly for most home buyers, especially families and those seeking out a quieter lifestyle, so if you're selling up in Sydney right now you'd do well to take into consideration the safety rankings in your area.
Using data compiled from the NSW Bureau of Crime Statistics and Research, we've identified the top 5 safest suburbs in Sydney based on the recorded major incidents over the 12 months to September 2018. Major incidents include assault, robbery, theft, fraud and damage to property.
With 395 recorded incidences, Hunter's Hill takes the top spot as the safest suburb in Sydney.
Located on the Northern Suburbs in Sydney and 9 kilometres north-west of the CBD, Hunter's Hill boats perfect scores in family, affluence and community on Microburbs with crime levels recorded as very low to low.
2. Mosman - 612 incidences
For those who prefer to live closer to the water, Mosman is located on the lower North Shore of Sydney and is 8 kilometres of the CBD. With 612 recorded incidences, Mosman ranks as one of the safest suburbs in Sydney.
Scoring an impressive 9 out of 10 in seven of the categories on Microburbs, this North Shore suburb ranks high on affluence and has plenty of schools, child care centres and leafy areas, characteristics that many families are on the lookout for.
3. Lane Cove - 779 incidences
Located in the lower North Shore and surrounded by parklands is the suburb of Lane Cove. With 779 recorded incidences over 12 months, Lane Cove ranks highly on family, community lifestyle and tranquility scores.
With a great selection of schools and parks, if you're thinking of buying or selling in the North Shore, this is an area to watch out for.
4. Woollahra - 1416 incidences
With top ratings across family, communications and community scores, Woollahra is one to watch. Located in the Eastern Suburbs of Sydney and 5 kilometres from the CBD, Woollahra is known for its quiet, tree lined residential streets.
Great for families, Woollahra has a wide selection of schools, daycares and sports centres and is the perfect location for those looking for some peace and quiet but want to be within reach of everything in the city.
5. Burwood - 1372 incidences
Located 10 kilometres from the CBD is the Inner West suburb of Burwood.
Scoring high for convenience, communications and family, Burwood has a great range of sporting clubs as well as being in close proximity to a large number of dining options.