Safest suburbs in Sydney 2023
When it comes time to relocate, everyone has a different set of criteria for choosing a suburb to call home. Young professionals might enjoy the hustle and bustle, but for families and those seeking a quiet lifestyle, safety rankings are a top consideration.
On a global scale, Sydney actually does very well in terms of safety, currently ranking 5th in the world according to the The Economist Intelligence Unit's 2019 Safe Cities Index. That being said, some areas in Sydney are safer than others and for parents wanting the best for their children, the statistics matter. 
Using the latest data compiled from the NSW Bureau of Crime Statistics and Research (BOCSAR), we've identified the top five safest suburbs in Sydney based on major incidents (assault, robbery, theft, fraud and damage to property) recorded over the 12 months to June 2019. Based on the findings you'll notice that every suburb is a little different, so to cross reference we also take a look at Microburbs' safety score for each area.
Let's take a look at the best of the best and see how they stack up.
With only 455 incidence, Hunter's Hill takes the cake as Sydney's safest suburb, and by a respectable margin. 9km north-west of the CBD, the suburb sits mostly on a peninsula that supplies panoramic water views. 
Located in Sydney's Northern Suburbs Hunter's Hill is generally an affluent area and offers a variety of schools for well of families. The suburb only had a 3.4% unemployment rate during the last census, which is almost half the NSW average of 6.3%. A solid majority of residents (60.8%) worked full time and large portions were professionals and managers. 
According to BOCSAR, there were zero robberies recorded in any form - without a weapon, with a firearm and with a weapon not a firearm. All categories scored low - particularly assault and general theft - however, the suburb scored a single murder, which is a peculiar outlier and higher than many of Sydney's suburbs.
Microburbs awards the Hunter's Hill 10/10 in the categories of family, affluence and community.
2. Mosman - 613 incidences
Coming in at second place is the Lower North Shore suburb of Mosman, with 613 total recorded incidences. Located 8km away from the Sydney CBD, the area is one of Sydney's most desired postcodes and real estate in Mosman is the definition of blue ribbon.
If money isn't an issue, the suburb offers an abundance of schools, child care centres, parks and leafy areas - all of the key characteristics that families lookout for.
"Located 8km away from the Sydney CBD, Mosman is one of Sydney's most desired postcodes"
Unemployment at 3.9% is minimal, and many of Mosman's full time workers pursue careers in business and legal services, according to the last census.  
The waterfront local is also one of the safest in Sydney in many categories, with zero murders and robberies with a firearm. Scoring an impressive 10 out of 10 for affluence and family on Microburbs, this bayside suburb should be on the shortlist for well to do families.
3. Lane Cove - 861 incidences
Lane Cove is situated 9km northwest of Sydney CBD in a comfortable pocket of leafy parkland and water access. With only 861 major incidents recorded in the last year, the Lower North Shore area is Sydney's third safest area.
Offering a village-living lifestyle, the area has a great selection of shops, schools and recreational areas such as the nearby Lane Cove River and Lane Cove National Park. According to the latest statistics the suburb has a lower than average (4.4%) unemployment and an especially high (65.8%) number of professionals who work full-time.
Over the year leading up to June 2019 - according to BOCSAR - Lane Cove experienced no murders or robberies with a melee weapon and just a single robbery with a firearm, making it one of the safest suburbs to live in. 
On Microburbs Lane Cove scores 10/10 for family, community and affluence, and also ranks highly for tranquility.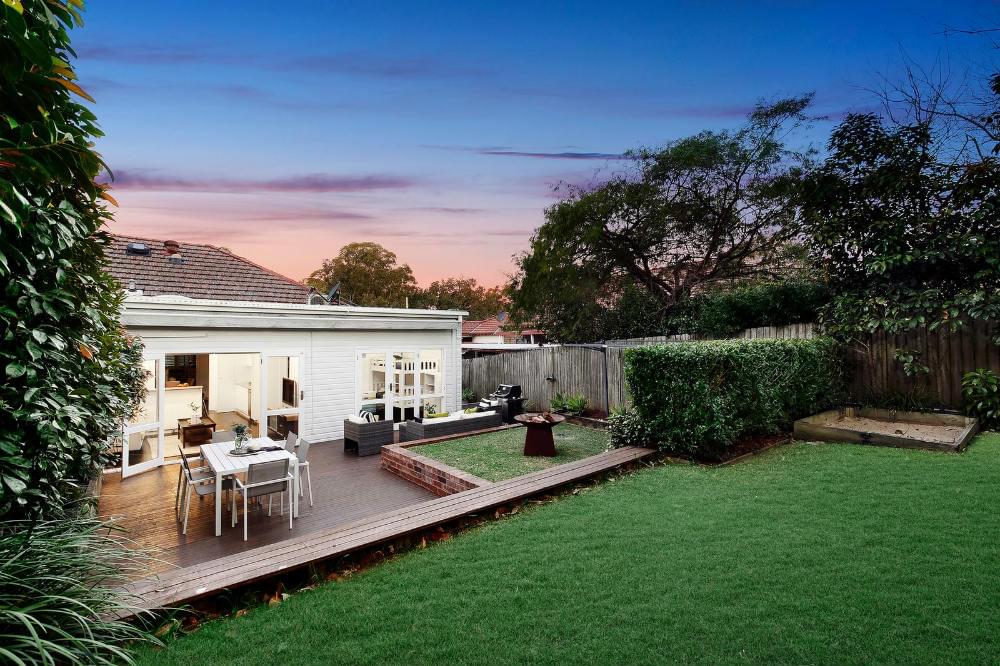 4. Woollahra - 1310 incidences
Just 5km east from the CBD is the suburb of Woollahra. Coming in at number four on this list, the postcode is neighbours with the extra-exclusive Double Bay and Darling Point and is one of  Sydney's Eastern Suburbs' most desirable.
The area is more suited for families or those looking for a quiet retreat, with its peaceful tree-lined residential streets and a wide selection of schools, daycares and sports centre. 
"With its peaceful tree-lined residential streets and wide selection of schools, daycare centres and sports centres, Woollahra is greatly suited for families and those looking for a quiet retreat."
The area also offers ample access to the city, which may explain the very low 3.3% unemployment rate, according to the latest statistics. Still, Wollahra is a pricey locale and most residents are professionals who work as either lawyers or bankers.
The suburb experienced no murders in the last year, and has a particularly low prevalence of assault.  
Microburbs gives the suburb a 10/10 score for affluence and family, and high scores for safety and lifestyle.
5. Burwood - 1638 incidences
Located 10 kilometres from the CBD is the Inner West suburb of Burwood. The area boasts a great range of sporting clubs, recreational areas, as well as being in close proximity to a large number of multicultural restaurants.
However, at 10%, the area has a relatively high rate of unemployment compared with the NSW average of 6.3%. 
Despite this, the area is one of Sydney's safest and unlike some of the suburbs on this list, it offers some affordable real estate options for families looking for homes on a budget. According to the latest statistics, the area incurred low levels of domestic violence and no burglaries with a firearm. 
Microburbs rates Burwood highly for community, lifestyle, convenience and communications.