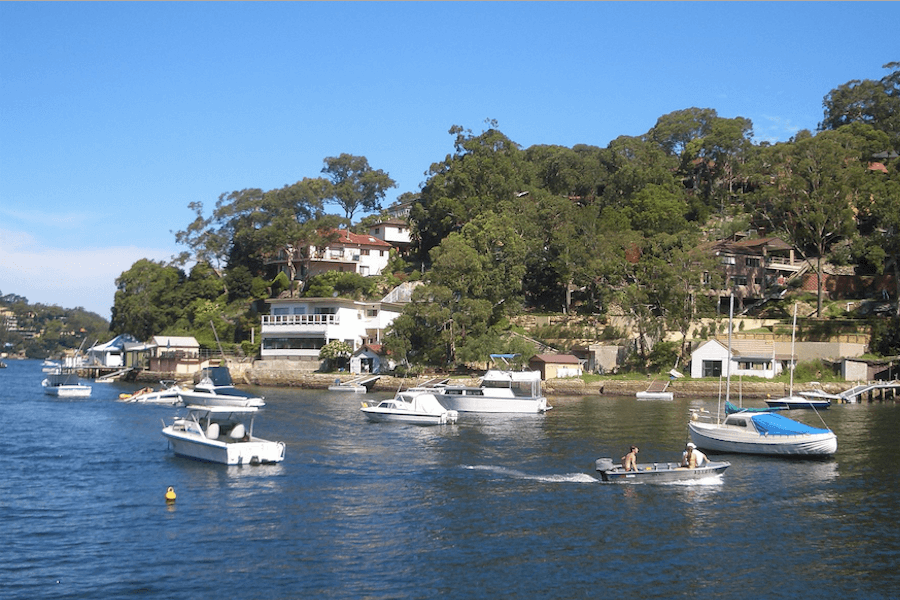 Talk of alcohol-fuelled violence has led the charge for the introduction of rules in Sydney like the lockout laws. The Liquor Store Association has said that the measures deny a "basic human right" that every citizen outside NSW has, but regardless of whether you think drinking is a basic human right, the laws show that Australians are getting serious about a big problem: safety.
Crime and safety rate highly for most home buyers, especially families and those seeking out a quieter lifestyle, so if you're selling up in Sydney right now you'd do well to take into consideration the safety rankings in your area.
Data compiled on Microburbs shows that even if your area isn't part of the inner city curfew zone, it doesn't mean it's as safe as you think. Popular areas such as Bondi, Burwood and Parramatta rank lowest on safety just after the immediate Sydney CBD area.
But here's a more comprehensive list of the safest suburbs in the Sydney region.
Botany
Microburbs rates Botany 8 out of 10 on safety, so if you want to be a stone's throw from both the beach and the airport, this is an ideal spot to be based. Data shows that alcohol related assault and robberies are low to non-existent in the Botany area.
The suburb also boasts a high level of tranquility and plenty of sport centres and community organisations, which could be attributed to the fact that around two-thirds of those living there are long term residents. So if you're in and around the Botany area, make sure you upsell the safety aspect of your property.
St Ives
A safety ranking of 10 out of 10 is hard to come by in the Sydney region but St Ives has that and a whole lot more to offer. The northern Sydney suburb ranks high on affluence and has plenty of schools, child care centres and leafy areas, characteristics that many families are on the lookout for.
Incidents of motor vehicle theft, robberies and alcohol-related assaults border on zero, making St Ives ideal for those who want some peace of mind.
Gymea Bay
Perhaps because of its proximity to the Royal National Park and relative seclusion, Gymea Bay also ranks 10 out of 10 for safety. The Sutherland Shire in general is low in crime, accessible from the Sydney CBD and full of great places to brunch and have coffee. But Microburbs data has Gymea Bay's ratings for tranquility and lifestyle at almost perfect, and with the water right on your doorstep it's a winner if you're all about the location, location, location. So if you're thinking of buying or selling in southern Sydney, this is an area to watch out for.
Rose Bay
With a safety rating of 8 out of 10 on Microburbs, Rose Bay is your ideal area if you're concerned with neighbour security but want to live close to inner Sydney. As one of the safest areas within an 8km radius of the CBD, Rose Bay is an affluent suburb that is a short stroll from the harbour (if you're not already on the waterfront) and it has got one of the top convenience and tranquility scores in Sydney.
With almost no alcohol-related incidents and incidences of robbery, Rose Bay is the perfect location for those looking for some peace and quiet but want to be within reach of everything in the city.
Haberfield
Another 8 out of 10, Haberfield also ranks highly for convenience, tranquility and and affluence. It's a great area for families, boasting a number of schools and childcare centres and for those who love to eat out, proximity to Leichhardt and other foodie suburbs means that there are a large number of restaurants and cafes at your fingertips. Low rates of theft and violence makes Haberfield ideal for those looking to buy in a safe neighbourhood.
These suburbs might be the safest in Sydney, but which were the top selling across Australia last year? Find out here.