Overall the Sydney and regional NSW property markets are holding up well in May, given the doomsday predictions around the impact of coronavirus, with some commentators forecasting drops of 30% or more for house prices.
We are also mindful there is a lot of uncertainty out there, so believe there is a need to be conservative when analysing the data we have, rather than speculate. In the words of REINSW President Leanne Pilkington we are, "...better served to follow the data rather than the headlines.''
CoreLogic Head of Research, Tim Lawless agrees in principle with this view, describing the market as 'resilient' to the clearly challenging economic conditions associated with the pandemic. He points to the data, which show a fall of less than half a percent in housing values overall for May.
He also believes that with social distancing policies progressively being relaxed, a significant downturn in housing values should be averted by an uptick in buyer activity and improving consumer sentiment.
But before we dive into the data and expert commentary you do need to understand how sales volume data can be misinterpreted.
Understanding sales data
Property analysts and data crunchers alike are all being very careful to caution we don't rush to any conclusions when it comes to analysing sales data. This is largely down to the fact that sales volumes are currently very low - which enhances volatility.
CoreLogic points this out on their Monthly Hedonic Home Value Index, where "...a robust volume of timely sales evidence is a critical component of accurately estimating the value of residential properties. The monthly results...should be interpreted with some caution until transactional activity returns to more normal levels".
If you are thinking of selling but unsure if now is the right time, check out our guide: How do you know when it's a good time to sell - for some sensible advice and pointers for understanding market data.
With that out the way, let's take a look at how the real estate market in Sydney and regional NSW performed last month in detail.
Here's what's happening in the Sydney property market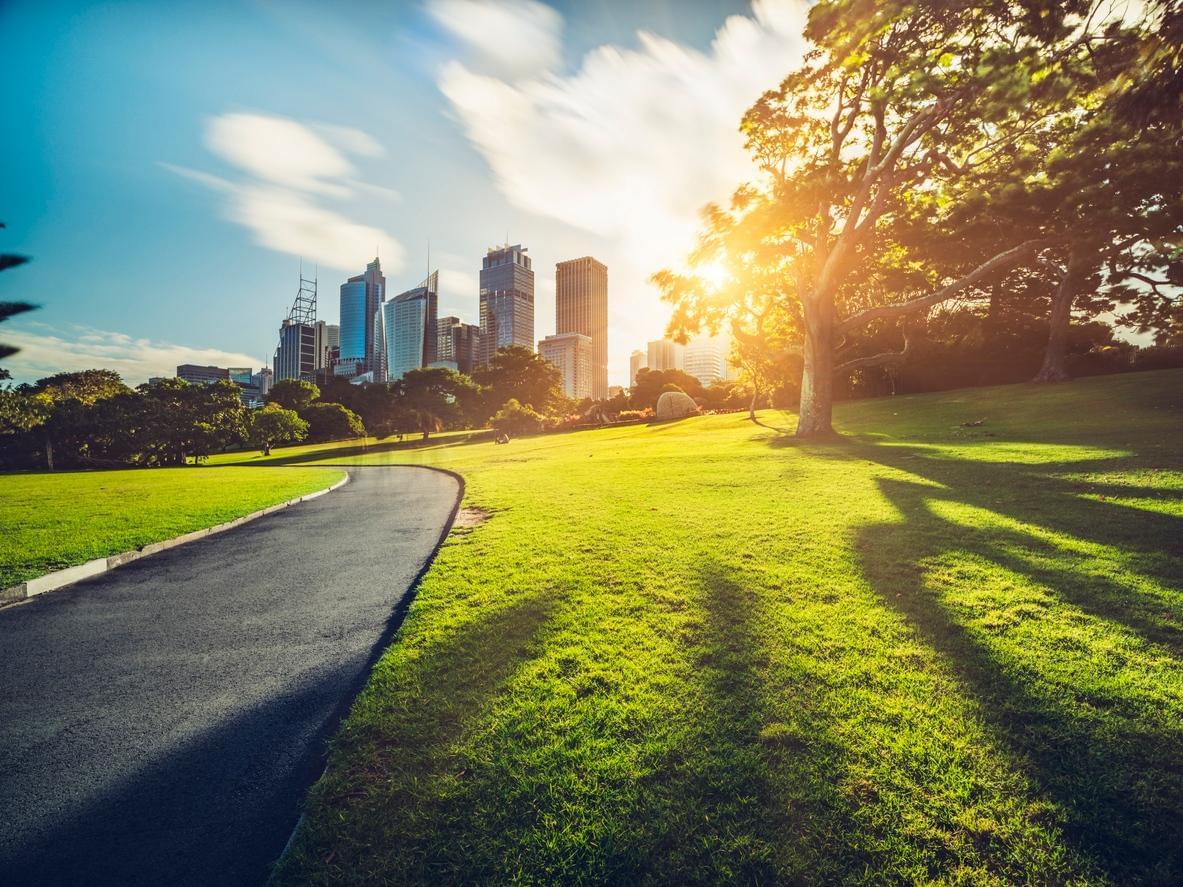 According to CoreLogic Sydney property values were down over the month of May -0.4% for a median property of $885,159, to finish +1.1% for the quarter. This is after values actually increased by +0.4% over April. In comparison. Melbourne's property posted the largest falls of any capital city for the month, down -0.9% overall.
According to CoreLogic Sydney property values were down over the month of May -0.4%, to finish +1.1% for the quarter
Sydney houses are still a positive +15.6% on a year on year basis, while units are +11.6% over the same timeframe. The median Sydney house price is currently $1,016,726, which is down -0.6% over May; while the median unit value is $772,204, which is down -0.1% over the month.
When you dig into the data and market segments the biggest falls are being felt at the top of the market, with the top quartile in Sydney down 0.6% - while the lower quartile actually posted a +0.1% gain over the month. The upper end of the market is still up +16.5% over the year to date, and it is a similar story in Melbourne.
Here's what's happening in the regional NSW market
Overall the regional property market in NSW has proved more resilient than metro markets, down - 0.1% over May for a median property value of $467,308. Overall the combined regional areas countrywide were steady (0%) over the month, as these markets are typically less volatile than metro postcodes.
Overall regional property in NSW has proved more resilient than metro markets, down -0.1% over May.
Overall regional NSW houses are down -0.2% for a median of $479,956, which places them up +0.8% for the quarter and +2.1% for the year to date. Units are positive +0.4% for the month, up +1.3% for the quarter and +2.2% year to date.
Sydney and NSW rental market update
The rental market continues to be a challenging space for landlords, with CoreLogic reporting that every capital city - except Perth - recorded a fall in rents over April/May. New inner city, high-rise developments are particularly vulnerable to the fall in rental demand, which is "...likely to be compounded by significant job losses and income reductions across the hospitality, tourism and arts sectors, in which a larger portion of workers typically rent."
Sydney rents were down 0.7% over May, with the gross rental yield at a new record low of 2.9%.
NSW Government on COVID-19 for tenants and landlords
We should also point out that the government moratorium on evictions is due to end on June 13, 2020. This is for tenants who can't make rent in time as a result of the coronavirus. The restrictions on evictions, for those who have been financially disadvantaged by the impact of COVID-19 still stands.
What does this mean and what can you expect?
While markets have undoubtedly lost momentum there is no reason to believe that a doomsday scenario is inevitable. Property investment advisor Michael Yardney identifies two factors that are cause for (cautious) optimism, namely:
The 'significant policy support from government' in the form of monetary stimulus to individuals and businesses.

The economy reopening earlier than many analysts expected, as restrictions on movement and social distancing are eased.
CoreLogic's Tim Lawless takes a look in the rearview mirror, pointing out that, "If history is anything to go by, housing values have generally weathered periods of extreme uncertainty quite well, and the trend to date looks very similar. Although home values haven't materially fallen, buying and selling activity has been significantly impacted".
And while the current data do not scream 'crash' or impending doom, the full impacts of the pandemic are likely to only become visible further down the track. Lawless believes that this will coincide with the end of the current stimulus measures, and when repayment holidays expire - together with some potentially worrying unemployment data. The final word is from the RBA, who believe "...that the economic downturn may not be as severe as earlier thought".