Reviews for Living Here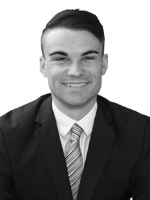 This was a difficult sell for both this agent and myself (owner) as the managing agents (not from Living Here) allowed the tenants to break the law on several occasions in regard to the end of their lease. Even the Launceston Magistrates...
This agent took away the worry and hassle away from listing my property. Selling in only one day after the listing. I would highly recommend his expertise and experience. Thanks to this agent.
This agent did an amazing job selling my property, he was very honest in his appresal, continually kept me up to date with what was going on, and most importantly got me a very good price in a very short time. I would have no problem what...