Reviews for Sweeney Estate Agents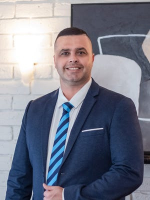 Nathan Hunt
Sweeney Estate Agents
Review left on 6/8/2018
Great agent, kept us informed throughout the process. Very professional and personable. Able to relate to various buyers. Very genuine.
Did more to acquire the sale than could be expected. It was this agent's attention to detail that got us a great price for our property. He told us what he needed us to do, and once we did that he produced great results. We did as asked...
Alex
We have bought a villa in August. this agent was very friendly and professional. He brought a bit of humour too so our buying experience wasn't stressful at all. And what I liked even more about this agent , he was providing us with a...
Yulia