With the accelerated push towards remote work, those who live in cities purely for the benefit of a shorter commute could face the possibility of working from home permanently. In the age of Covid, where we are spending more and more time at home, many buyers are looking towards regional areas, where for the same price as a city apartment, they can purchase an incredible house with plenty of space.
So if you're able to work remotely, and want that last-day-of-a-holiday, don't-let-it-end feeling for life, here are some top regions around Australia where you can purchase a beautiful lifestyle property under 800k.
Huonville, Tasmania
Median sale price
$457,500
Change in median value
+12.82%
Ever wondered what it might be like having your own little hobby farm, raising animals, growing your own food, fishing for wild trout, and popping to the local cidery for a pint? The Gourmet Farmer, the popular program on SBS, popularised this very kind of treechange, by moving to Cygnet in southern Tasmania and starting his own farm. Cygnet is part of the Huon Valley, a famous agricultural region historically known for growing apples, cherries, berries and stone fruits.
More recently it has become well-known for its food, wineries and distilleries, and as a result, the area has been attracting plenty of tourists, which means increased income for locals. Prior to Covid, Airbnbs were booming, with the average host raking in around $3,171 per month, with an occupancy rate of 69%.
Should I sell now or wait?
Find out the pros and cons of selling during Covid-19
Read the article
You can't blame mainlanders for also wanting to make the move. Not only is there the opportunity to pursue a more simple and sustainable lifestyle, but also the option of creating supplementary income through short-term letting on sites like Airbnb. Oh, and if you needed to work in Hobart, it's only a 30 minute drive away.
The area is still very affordable, with the median price of houses in the region sitting at $457,500. In the past year, the median value has shot up a mighty 12.82 per cent. If you chose to spend a little bit more, you could even have your own manor. We've found this home coming in at around $650,000 and sitting on 10,000m2 of land; that's a lot of space.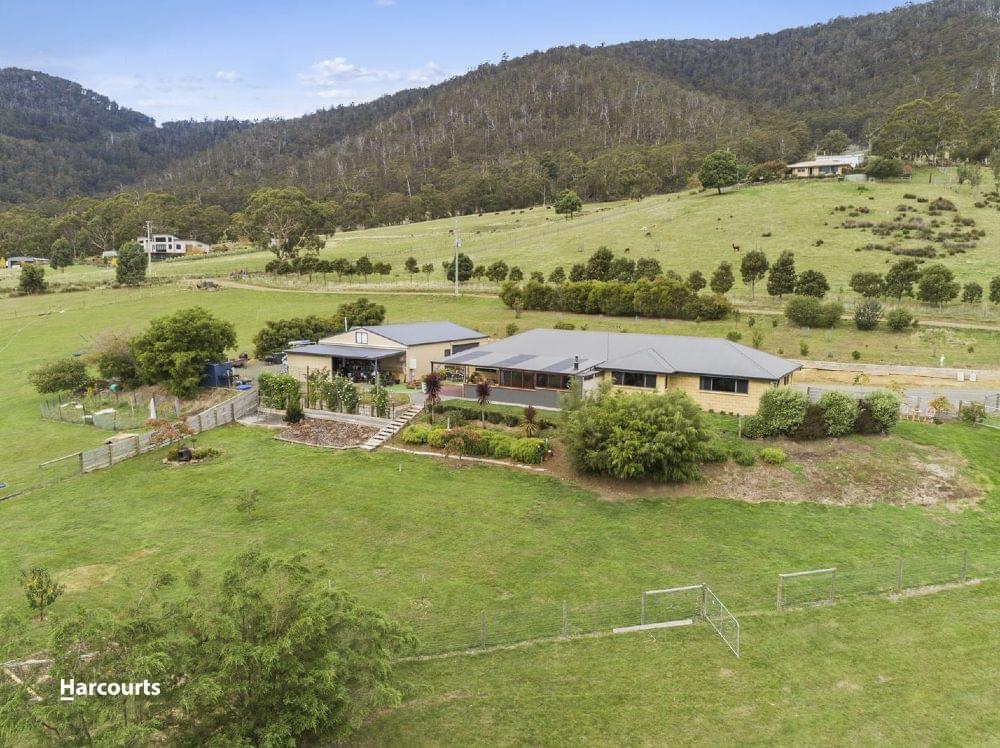 Daylesford, Victoria
Median sale price
$627,000
Change in median value
+7.63%
Daylesford in Victoria is a pretty little postcard town about an hour and half north of Melbourne. It's a well-known destination for good food, great wine, antiques, scenery, and of course, its healing natural springs and spas.
The homes in this region are beautiful too. The median price of houses in Daylesford currently sits at $627,000, and that has risen by 7.63% in the past year. With Covid, and the intensity of lockdowns in Melbourne, we won't be surprised if many city-dwellers decide to make the move north seeking more space and affordability once restrictions lift.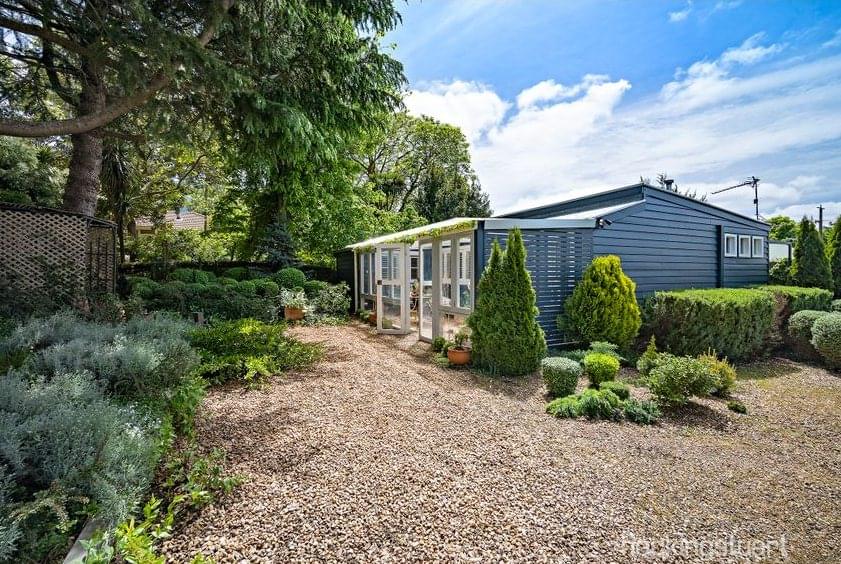 Shoalhaven, New South Wales
Median sale price
$663,000
Change in median value
+3.5%
Let's not forget the Shoalhaven, on the New South Wales south coast. While the area was recently affected by bushfires and a slowdown in tourism due to Covid-19, it looks as if it's now back on the mend.
The area is well-known for its beautiful beaches, waterways, valleys and national parks. Popular spots include Jervis Bay, Kangaroo Valley, Seven Mile Beach and Booderee National Park. It's a beautiful part of the world, and if you're retiring, or facing a future of working from home, why not do it in paradise?
Houses in the region are still really affordable, with a median sale price of $663,000. This place for example, is as private as it is incredible. With an asking price of between $720,000-$750,000, it's a smallish price to pay for uninterrupted views of Coolangatta Mountain, and a beautiful home on the Shoalhaven River.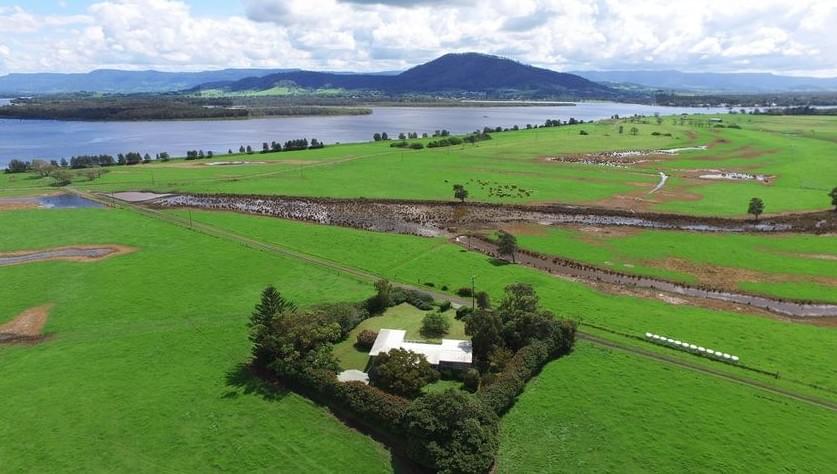 Williamstown, Barossa Valley, South Australia
Median sale price
$420,000
Change in median value
+20%
Fancy living in South Australia's Barossa Valley? Famous for its cabernet sauvignon, shiraz, riesling, mataro, greneche, semillon and dessert wines, it's one of the most historic wine-producing regions in the world. And beyond its rolling hills, scenic vistas and lush valleys, there's a little secret… a very affordable real estate market that could have you living a picturesque European lifestyle, in Australia.
While there are plenty of quaint towns and villages in the Barossa Valley, we're going to zero-in on one in-particular. That's Williamstown, which is bordered by vineyards on one side, and the Adelaide Hills on the other. Homes in Williamstown currently sell for a median price of $420,000, and it looks like others are catching-on to the town's charm, as in the past median values have risen by 20%.
This home for example is set on five acres with an asking price of $680,000-$730,000.
Tamborine Mountain, Queensland
Median sale price
$575,000
Change in median value
+0.66%
When you think of Queensland, you probably picture year-round sunshine, balmy nights and eternally living your life in t-shirts and shorts. While much of this is true, if you venture 30 minutes inland from the Gold Coast, you'll find a very special place called Tamborine Mountain. It's climate boasts four distinct seasons, and its residents enjoy wineries, waterfalls, distilleries, walking tracks, and a sense of peace and quiet. The only traffic jam you're likely to experience is the school run in the mornings.
Like much of Queensland, the area has retained a stable and steady real estate market, but again, with Covid and a renewed hunger for lifestyle homes, it will come as no surprise if Queensland hinterland markets like Tamborine Mountain start to gain momentum.
At the moment, the median house price in Tamborine Mountain is $575,000.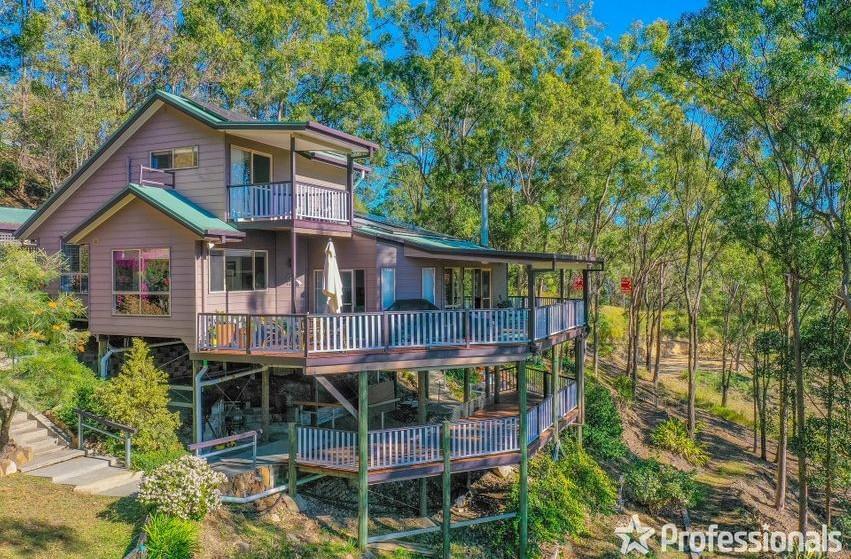 Margaret River, Western Australia
Median sale price
$460,000
Change in median value
+3.7%
Ever dreamt of living in your own piece of wine country? A place where vineyards and valleys straddle the coast? Maybe you can consider making the move to Margaret River in Western Australia. The region has built a global reputation for chardonnay and cabernet sauvignon, and boasts over 200 wineries producing more than 25 per cent of Australia's premium wine.
As a place to live, it stacks up too. It was even featured in the New York Times, positioned as Australia's 'next hot place,' a destination for beaches, buzz, and culinary delights.
From a real estate point of view, you can knab a place for well under $800,000. See this cottage for example, sitting pretty at $695,000, on a 5,0006m2 parcel of land. Whether you're after a home in the bush, the rainforest, or by the ocean, an idyllic kind of lifestyle isn't too far out of reach.