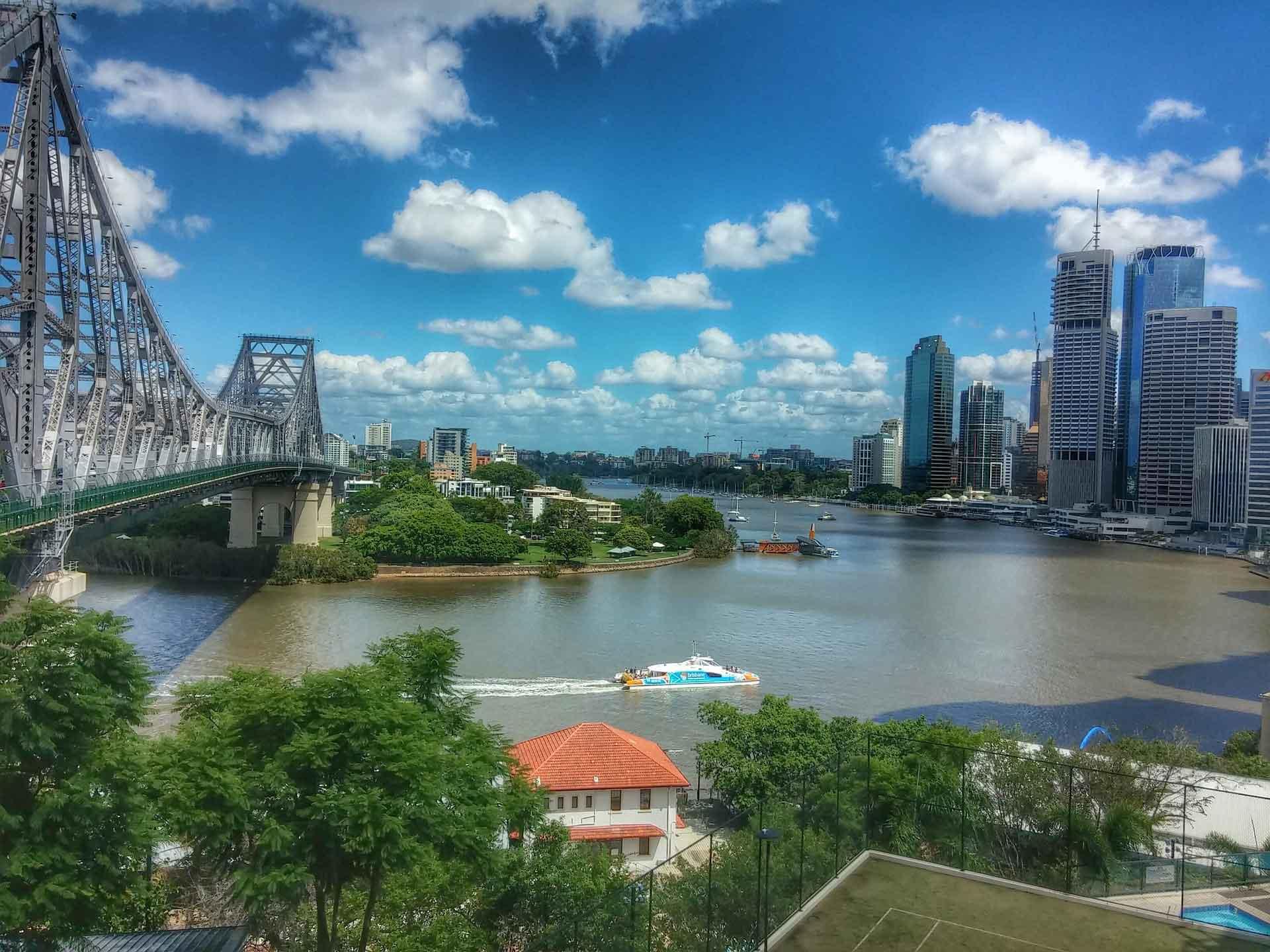 In the early days of Brisbane's history, the peninsula that would eventually be known as New Farm was an actually an active farming area. Today it is one of Brisbane's more affluent suburbs, boasting large houses and green streets seeing a lot of interest from eager buyers.
Surrounded on three sides by the Brisbane River, New Farm is one of the more scenic suburbs in metropolitan Brisbane, with a spectacular view of the city skyline. A defining characteristic of the suburb is the high number of trees and greenery that runs along the wide suburban streets, giving it a certain appeal to those with an affinity to nature.
The historic New Farm Park, one of two parks in the suburb, is positioned on the South Eastern side of the peninsula-esque suburb, offering local residents and visitors alike a scenic destination for picnics or lazy Sunday afternoons with the kids. Parks cover almost eight percent of the total surface area of New Farm, and while the suburb is only 3 square kilometres in size, its wide streets and the greenery give it a sense of size not always seen in other urban areas.
New Farm is only a short two kilometres from Brisbane's central business district, offering residents a convenient route into the city .Residents can travel by car or on foot to the heart of Brisbane on Brunswick or Macquarie St through the neighbouring suburbs of Fortitude Valley and Teneriffe, while two ferry terminals allow locals to travel across the Brisbane River without having to deal with the highways or toll roads.
The Brisbane Powerhouse, a repurposed industrial warehouse, is a main tourist attraction for New Farm, contributing to the suburb's artistic and cultural scene, holding a number of plays, concerts, panel discussions and speaking events. Brunswick St and Merthyr Rd are the commercial centres of New Farm with a variety of restaurants, retail stores, and local services that help solidify the suburb's reputation as an easily accessible, affluent, and highly sought after suburb of Brisbane.
These features have driven up property values and selling prices for both units and houses. Currently the median price of houses in New Farm is $2,375,000, far more than the average for the rest of Brisbane, which sits at about $500,000.
A downside to the boom in the housing market is added difficulty in terms of affordability and the lack of entry-level property throughout New Farm, a problem seen throughout inner city suburbs around Australia. Despite this, between 2006 and 2001 there has only been a slight decrease of just 0.6 percent in the amount of New Farm households that are owner occupied.
The average household in New Farm is likely to be spending somewhere between $1800 and $2400 per month on mortgage repayments, and for the main demographic of 25 to 34 year old childless couples and those in professional occupations, this may not be that much of a burden.
In 2015 New Farm experienced an impressive growth rate of 15.4 percent in terms of median property values for houses; units, on the other hand, decreased by 2.5 percent. New Farm continues to be one of the strongest suburbs in Brisbane with the most active and growing housing markets; it's showing no sign of slowing down anytime soon, and with so much to offer residents and visitors alike, it isn't hard to see why.
For more information on how to find the right agent, or negotiating commissions with Queensland real estate agents, visit our blog.