Making the decision to sell a house is difficult at the best of times, so if you were a little cautious about putting your property on the market in the middle of a pandemic, we get it. With all the doomsday headlines dominating the news cycle, it's completely normal to feel a little nervous.
But what about all the sellers that have sold their homes during Covid-19? What was their experience like? Lucky for us, we have a community of sellers that we can reach out to, to get their perspective. So we went on a mission to find out.
We spoke to four sellers who managed to sell their property during Covid-19. Yes, that's despite the challenges of social distancing, navigating open-home bans and health concerns. And, long story short, they got some really good results.
Take a look at how these four sales panned out.
Note: For privacy reasons, we have only referred to sellers by their first names, and have not used the street address of the property, just the suburb.
Seller 1: Selling a loved-one's property
Anton's mother loved her 338 m2 house in Mount Pleasant, Perth. She'd lived there for 25 years, and loved the beautiful courtyard, the privacy and the location, being less than a five minute walk to Perth's Swan River. According to Anton, "She walked in, and she said, 'this is fantastic' and bought it straight away."
With Anton's mother being quite elderly, the family made the difficult decision to transition her into aged care. With pressure from the nursing home to provide a deposit, the family decided to put the property on the market.
Over the years, Anton had spent a lot of time updating the property. From electrical work, through to plumbing, new appliances and aircon, no stone was left unturned.
"The lady who bought it, she could just move in with nothing to do," he said.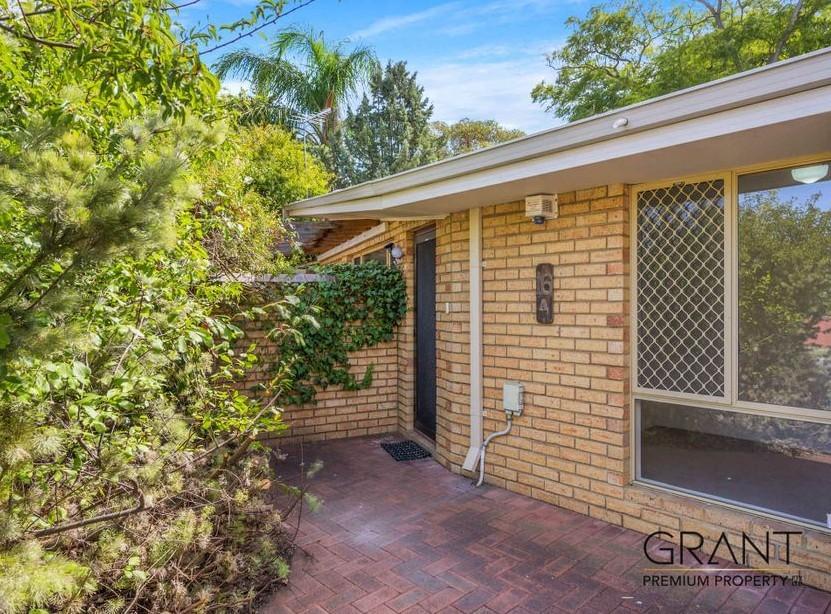 Choosing the right agent
After 40 years in business, Anton says one of the most important factors for success and connecting with people is getting a good vibe. So once he had a shortlist of top agents in the area, the right vibe is what he looked for when he started interviewing agents to sell his mother's home.
"In business, you're always dealing with people, and some people you don't really connect with. So I thought, 'well, if I don't connect with this person, how would a potential buyer react to this person, compared with the other bloke?'"
He put himself in the buyer's shoes, thinking about the demographic of the area, the buyers the property would attract, and the type of agent those buyers would like to deal with.
"For the market my mum's house was in, I don't think buyers would want to deal with younger agents."
"So when you're looking for an agent, you want to find the one who meets the market's criteria. You want to get the right real estate agent who fits a certain demographic… that's critical," he said.
That's a big reason why Anton turned to top agents Daniel and Chelsey Grant, a husband and wife duo who live and work in the area.
"They were really down to earth, and they were incredibly hard working. They weren't pretentious, they never said 'oh, it's my day off, so I'm not working.'"
According to Anton, Daniel Grant spent a lot of time at the property, and if he was called, he would be there in a matter of minutes. And the hard work paid off, with the agent-duo getting multiple offers on the first day the property listed.
"We got five offers in one day," says Anton.
Did Covid-19 affect the sale of the home?
When it came to showing the house, the selling agents only allowed one couple through at a time during private inspections, in order to adhere to government regulations. But besides that, Anton says everything else went pretty smoothly.
"To be quite frank, Covid-19 didn't really affect the sale of the house, because the house was in the right location, and at the right price, we had four or five offers in the matter of one day. So it was very easy."
"The agent said to me, if you present your house well, and you have a decent price, in these bad times, there won't be problems, and he was right."
"We had it on the market on Monday and it sold by the Friday," he said.
Seller 2: An essential healthcare worker sells her property during Covid-19
Rebecca and her husband had decided to buy a property back in February before Covid-19 really hit, and once it did, were left with the prospect of either staying put or moving into their new home.
"We decided we were financially okay to move out and put the property on the market. It would be the better way to go, once everything happened with Covid, to sell it empty, rather than have people coming through while we were still living there."
"We made the decision to just push on and see how we went, and you know, if we decided we couldn't sell it, we would just take it off the market after six weeks and wait it out."
"But... we sold within ten days."
The house sitting empty wasn't a deterrent for buyers either, with Rebecca stating that it was actually helpful for it to be empty and vacant when building and pest inspections were undertaken.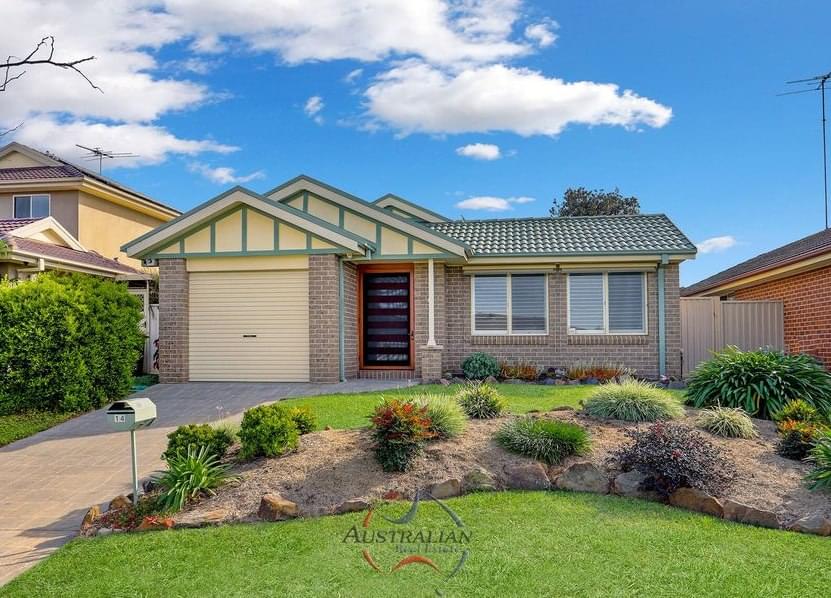 Partnering with the right agent
Rebecca used OpenAgent's SmartSearch tool to find the top three performing agents in the area, and chose Josh Tesolin from Australian Real Estate in Quakers Hill. She had heard good things about the franchise, since her neighbour had sold their home through the Kellyville office.
Josh only allowed two people through the home at any time, offered hand sanitiser and enforced social distancing. With Rebecca being a nurse, she says every time she returned to the property, she took all sanitary precautions necessary: "I cleaned that place within an inch of its life," she says.
The move to online, a blessing in disguise
In the past few months, Covid-19 has changed some of the ways we view, buy and sell property. During the peak of the crisis, one of the key parts of the selling process, signing of legal documents and contracts, was done online. This proved to work out well for Rebecca, who as a nurse during the crisis, was at full capacity with no time left to spare.
"Trying to get time off work would've been impossible, so it did make it a lot easier," she says.
Seller 3: Selling to move interstate
For Sydney-based Jenny and her partner, it was always in their retirement plan to spend some time travelling South America and relocate to Queensland's Sunshine Coast for a lifestyle change. Which is why the couple decided to sell their architecturally-designed home in Sydney's sought-after and tightly-held suburb of Wareemba.
"We'd been up there [in Queensland] earlier this year, and we came back as Covid was all hitting because we were meant to be going to South America. And of course, that didn't happen," she said.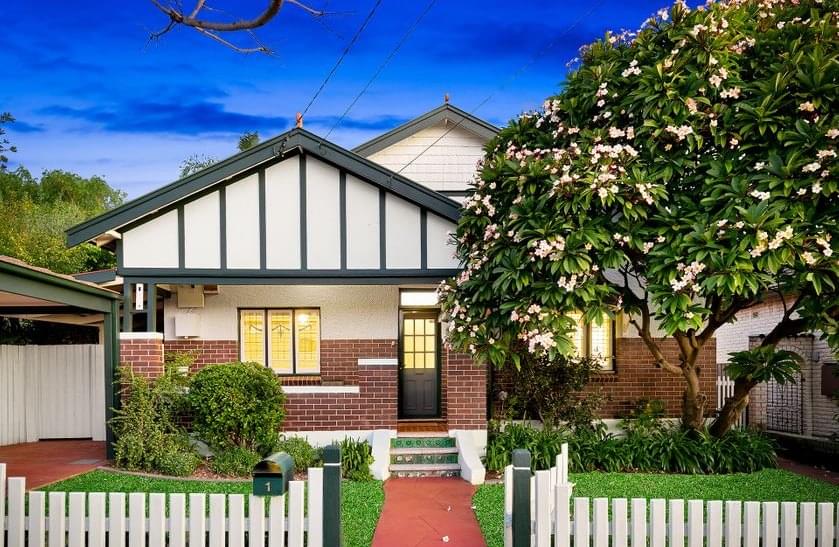 Deciding to take the plunge
Jenny and her partner had spoken to some agents who said prices were holding so they started doing research into the state of the local market to confirm if this was true.
"We thought, 'you know what? Prices are still holding, why not sell?' and we went ahead with what our [original] plans were."
"Selling our home is purely driven by a lifestyle change. We're both retired now, we want to live in the Sunshine State," she said.
Navigating private inspections during a pandemic
The property was shown by appointment only, and only one group was shown through the home at a time.
The contract of sale was signed just before bans on open inspections were lifted, which the couple were happy about. They'd decided that even if the property was still on the market once the bans were lifted, they would've stuck with appointments only, as Jenny's partner is 69, and close to the high-risk age bracket for Covid which is 70 years or older.
"Even with one group being here, you're not sure what they're touching, so every time we'd come back after people were shown the property, we'd get the cleaning products out from under the sink and wipe everything down. That was really important," she said.
The property showed interest with buyers right off the bat; it was listed on Wednesday, and by Friday two viewings were booked, with another four booked in on the Saturday.
In total 16 groups viewed the property, and the house sold in just eight days.
With so many interested parties, Jenny says the agent had told prospective buyers to line-up in a socially-distanced manner up the street, as only one couple at a time could walk through the home. The neighbours had told Jenny that the number of people lined up the street was just unbelievable.
"I think timing wise it was really good, because there wasn't a lot of housing stock around, so I think that worked in our favour," she said.
Jenny's advice to sellers
Like most Australians, selling a property only really happens, at most, every 10 to 15 years. So even though Jenny had previously sold four investment properties over 15 years ago, she felt she had fallen out of the habit of going through the selling motions and negotiating with agents.
Her advice to sellers is that it's important to stick to your guns, especially if you're in an area where prices are holding and you don't have to sell. If you're in that position, don't be pressured to take a lower offer.
"We didn't have to sell, we ummed and ahhed, and we had a bottom figure in mind. We thought, 'you know what, we're not dropping under $2.17 million.'"
"There was no way we were going to do that, and that was really important," she said.
Seller 4: With the wedding postponed, it was time to sell the home
Melbourne-based Stephen and his fiancee had lived in their Taylor's Hill townhouse for seven years before deciding to sell. They'd actually planned to get married this year, but with government regulations clamping down on large gatherings due to Covid-19, they decided to postpone the wedding until next year instead.
"We were actually planning to buy next year, but because our wedding was postponed, we thought if the market was taking a bit of a dip, we could have a look in the meantime, and have the wedding next year. It ended up being pretty much a straight swap," says Stephen.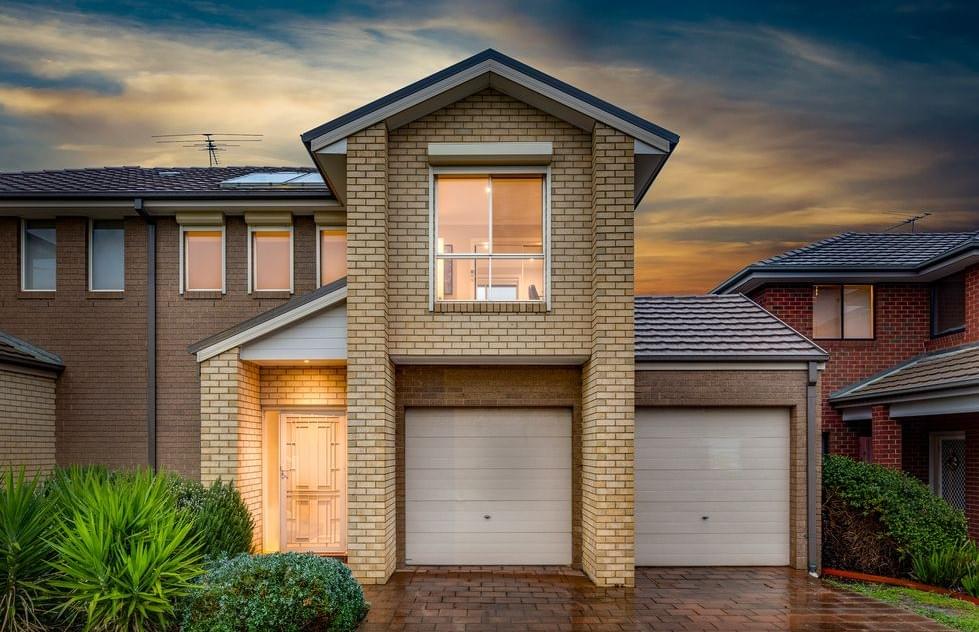 Choosing a clever agent, with an active database
When you're selling in a slower market, it's always a plus when your agent has an active and engaged buyer database. That's what Stephen found when hiring Andrew Koulaouzos from Barry Plant Taylors Lakes. Andrew had a warm pool of buyers who were interested in a similar property up the road, so he had persuaded them to also look at Stephen's property at the same time.
Due to restrictions on open homes, Andrew had set up a series of 15-20 minute appointments, having one couple come through after the other, all on the same day.
Stephen says they got the price they thought they would, and says this is a result of two interested parties out-offering each other, and the fact that Stephen had taken his agent's advice really seriously.
Stephen says that his agent suggested he have the house accessible at any time and pay attention to sprucing up the decor of the home. Off the back of that, he says they got the results they wanted fairly quickly.
Stephen and his fiancee sold their property within six days
Buyers are still on the market
According to Stephen, there are still buyers on the market, and while the volume of people attending an open home is lower, the ones that do are more likely to make an offer - in fact, Stephen and his fiancee sold their property within six days.
"They're far more serious; you don't get airy-fairies coming into open houses just to have a look. People that would come to see the house actually wanted the house. They weren't there just to see what it looked like."