With the new year comes new opportunities, and for some locations 2020 is looking good property wise. If you're planning on investing in a regional city, the pristine beaches and peaceful hinterland of the Sunshine Coast might be on your list.
What did the property market on the Sunshine Coast look like in 2019?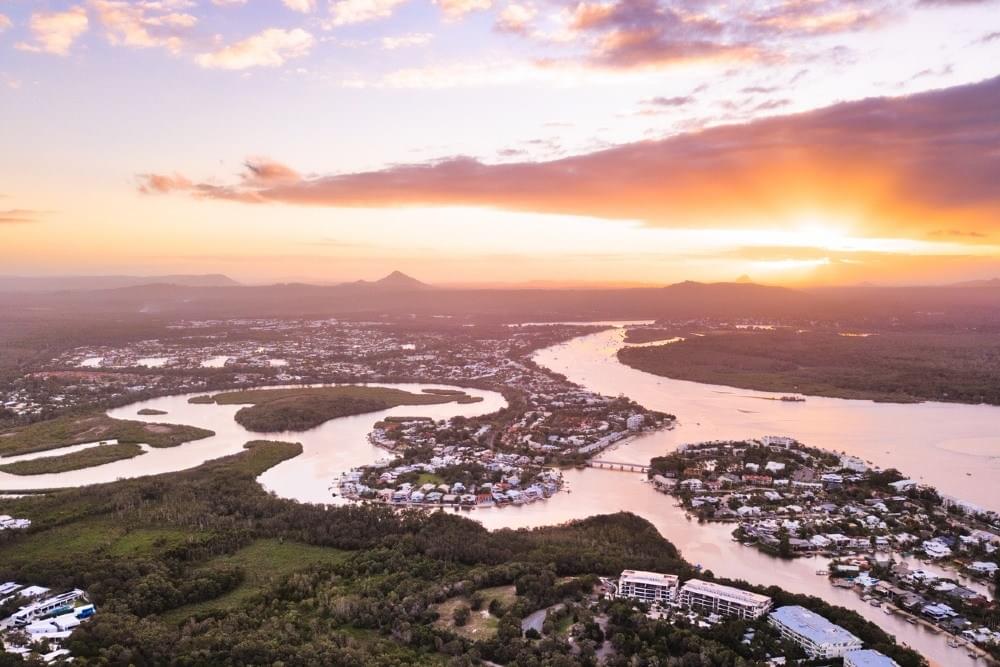 2019 saw the Sunshine Coast experience the same slump that Australia's capital cities had felt in the 2018-2019 financial year. According to QBE, the Sunshine Coast saw the average dwelling price drop by 2%. This followed the 7% growth of 2018.
Yet there were suburbs that bucked the trend and remained top performers. The relaxed coastal suburb Sunshine Beach experienced an incredible 37% increase to the median house price, rising to $1,600,000.
Sunshine Coast property market forecast 2020
According to Ryder Property Research, the Sunshine Coast is the number one growth area in Queensland. While this might be true, it's important to take a deeper look at the stats and consider suburbs on their individual performance.
The QBE Australian Housing Outlook Report 2020-2022 predicts that we can expect to see average growth on the Sunshine Coast rise up to 7% over the next three years to June 2022. With the average house price forecast to reach $635,000. However, QBE has not forecasted any average growth for the area in 2020.
The long term forecast growth has been attributed to the investment into infrastructure in the Maroochydore city centre. Investment into infrastructure is good news for investors and owner occupiers alike, setting the area up for economic stability and signalling the transition from economic reliance on tourism to diversification.
According to the Sunshine Coast Regional Council, major infrastructure projects in the area include:
City centre development
Airport expansion
Health precinct and teaching hospital
University expansion
These projects are all underway with final completion dates in late 2020 or yet to be released. This uncertainty may be an influencing factor to the nil change forecast for 2020 to property. Investors could see this as an opportunity to purchase prior to projected price growth in 2021 and 2022.
According to property market expert Terry Ryder, "The Sunshine Coast is one of Australia's fastest developing economies, growing each year at rates well above national averages and is expected to expand to $33 billion by 2033… likely to create sustainable long-term price growth".
"According to property market expert Terry Ryder, the Sunshine Coast is one of Australia's fastest developing economies... and is expected to expand to $33 billion by 2033."
Other than infrastructure, the Sunshine Coasts key market influence is internal migration, which doesn't appear to be reducing. The University pulls in domestic and international students, while the warm waters and sandy shores pull in Australia's ageing population from the southern states and Brisbane looking for the ideal location to spend their retirement.
The population of the Sunshine Coast is predicted to increase by 11% by 2026 reaching over 385,000 people.
5 best suburbs to invest on the Sunshine Coast
Rosemount
4560
2019 saw
Rosemount
become the Sunshine Coast's top-performing suburb with an increase to average house prices changing positively by
25% to January 2020
, according to CoreLogic.
Rosemount's median house price rose to $738,000, with rents resting at $465 per week. House rental yield for the suburb over the 12 month period to January 2020 was 3.3%.
Long term contender for best performing suburbs of Queensland, Rosemount's 5 year median house price growth was
58.89%
.
Median house price: $738,000
Average house rent: $465 per week
YoY price change: 25%
Rental yield: 3.3%
North Maleny
4552
North Maleny is one of the Sunshine Coast's smaller suburbs with a population of 622 in 2016. There are very few rental properties available and owner-occupiers comprise 84.10%
Median house price: $1,000,000
YoY price change: 24%
Conondale
4552
Located deep within the Sunshine Coast's Hinterland is
Conondale
, one of the more affordable suburbs, where houses can still be purchased for less than 500k. Conondale experienced strong growth over the last 12 months with house prices
rising 21.94% to $488,000
.
Median house price: $488,000
YoY price change: 21.94%
Selling your home?
Find and compare the top real estate agents in your area
Compare agents now
Dulong
4560
Another high performing hinterland suburb with more affordable house prices than it's coastal neighbours,
Dulong
's average house price sits at $700,000. Having experienced a growth of
19.62% in the last 12 months
.
Median house price: $700,000
YoY price change: 19.62%
Buddina
4575
Median house price: $828,000
Average house rent: $538 per week
YoY price change: 5.21%
Rental yield: 3.4%