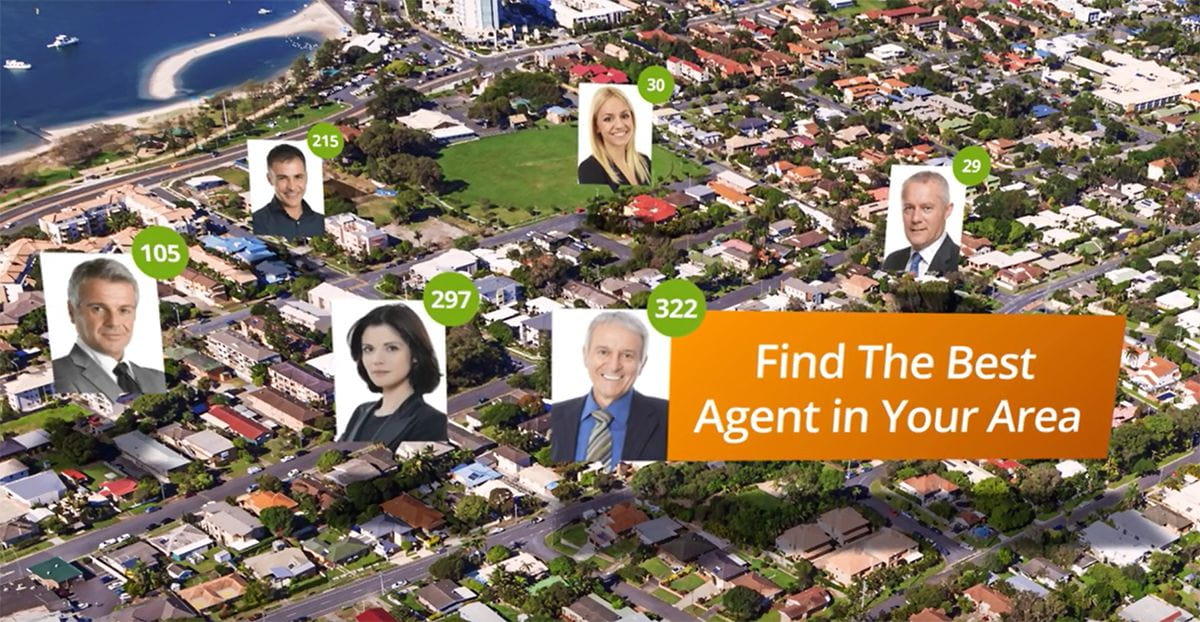 Compare Real Estate Agents
Of all the decisions you'll make when selling your home, picking the right real estate agent is definitely one of the most important. It can add tens of thousands of dollars to your sale price, or give you countless grey hairs and sleepless nights in the process.
Considering it's probably the biggest financial transaction of your life, you'll want to get your agent right. However, in most suburbs around Australia, there are over 100 real estate agents to choose from.
That's why comparing is essential.
This used to be a time consuming exercise. But OpenAgent now makes it fast, easy and free. Take a look at OpenAgent's checklist here and see what key factors to consider when comparing and choosing the right real estate agent for you.
Real Estate Agent Checklist:
Local knowledge
Regardless of whether a real estate agent is a highly successful seller, unless they know your local market, then they're at a serious disadvantage compared to agents who do. Your local real estate agent should know how to sell in your local market in a similar price range, be up on clearance rates and average sell times, have a ready list of buyers to bring through your property, and know what marketing works best for your locale.
Relevant experience
If the real estate agent you are interviewing only has experiences selling 5 bedroom multimillion dollar mansions and your home is a modest 2 bedroom flat, it's unlikely they will achieve as good a price as an agent who has experience with selling your property type. This is not just due to the smaller marketing budget or that your property will have different features to what they're used to selling, but that they will be used to selling to a completely different demographic from the one you are targeting. Ensure the agent you choose knows your target demographic well and what features top their must-have list.
Positive feedback
If your real estate agent is successful at what they do, they should have lots of positive reviews and testimonials from past clients, which they would be more than happy to share with you. Real estate agent reviews sites such as OpenAgent can also give you an in-depth overview of how sellers in your area found working with the agent, and what their strengths are.
Personality plus
It's important the real estate agent you decide on is personable, friendly and charismatic. An agent who is open, honest and a great communicator will be able to build a strong rapport with both you and potential buyers. On the flip side, if you don't warm to them, then odds are the people you want to buy your property won't either. It's essential to check reviews on transparent sites like OpenAgent to see what real clients have to say about them. Additionally, you should always check that the real estate agent is licensed to operate in your state. Each Australian state has different rules, regulations and best practices, so it's important that your agent is licensed and up to speed on everything that is relevant to selling a property.
Smart strategy
You should always ask a prospective real estate agent what their marketing strategy would be to sell your property. Ask them about advertising, open houses, whether an auction or private sale is recommended (and why?), and in particular what their fees and commission structure is.
Proven sales
There are over 30,000 real estate agents licenced and practicing in Australia, and here at OpenAgent we have sales data on them all. We can help you find out who gets the best prices in your area, who gets the best reviews, which real estate agents are best to steer clear of, and we can even pre-screen potential agents so you only have to interview the cream of the crop.
Current credentials
It may seem obvious, but you should always check that the real estate agent is licensed to operate in your state. Each Australian state has different rules and regulations, so it's important your agent is licensed and up to speed on everything.
Making an informed decision when choosing a real estate agent will not only give you peace of mind – it will give your property it's best shot to sell for top dollar. That's why OpenAgent is here to help. Our mission is to find every property vendor a high quality real estate agent who will work hard for you.
Like to start comparing your suburb's agents? Simply add your suburb or postcode to our OpenAgent search box below and you'll be on your way!
Find the right agent in your area
We take the pain out of choosing an agent by ranking them
by past sales, reviews and customer testimonials.