Reviews for @realty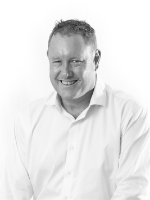 Bob Trendle
@realty - Australia
Review left on 12/18/2019
This agent was very professional and efficient. As the elderly owner had relocated to South Australia, this agent was basically put in charge of the sale. Communication was excellent. In a difficult sales climate, he achieved excellent...
This agent is a very professional sales representative for McGrath Real Estate. We were very impressed with the results this agent achieved with the sale of our unit in Woodville. He is very professional and always on hand when needed....
We have an amazing experience to share. We recently bought a house and want to share our brilliant experience with anyone who wants to sell or buy their house. Selling or buying your home can be a pleasant and stress-free experience if...