Reviews for Dowling Real Estate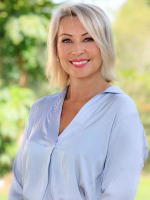 This agent is a vivacious person, listens carefully to prospective purchasers, and matches their needs and wants to properties in her portfolio very well.
Dowling Real Estate Raymond Terrace has been managing our investment properties for years. During the past 22 years, the property management team has continued to provide excellent service and commitment to our 10 properties. They are professional,...
Ms & Mrs B D
Gregg, Neil, and I are most grateful for this agent's efforts associated with our property. He has gone above and beyond to assist in securing the tenant, and we appreciate not only his ongoing work, but the exceptional communication. We...
Robyn & Neil C