Reviews for George Brand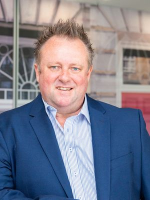 This agent was honest, reliable, and had great communication skills. I cannot believe the house sold at the right price and in a short time frame.
The decision to sell our family home on acres of 70 years was a necessary and very emotionally difficult decision. We got appraisals and opinions from 2 other agents, but were impressed by this agent's caring, yet professional attitude....
Marian
This agent is clear, kind, and on point. I found this agent to be a clear communicator. He always got back to me quickly. He is polite, professional, personable, and good-natured.
James