Reviews for McGrath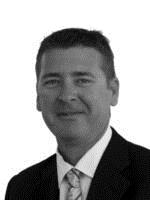 We chose McGrath because this agent had sold the house next door and our neighbours were very happy with him and so are we! This process has been really drawn out due to our tenants and the fact the buyer had to sell their property to...
Many thanks for all your work over the last few weeks to get us such a fantastic result yesterday. It only sank in after a few hours. I was pleased that Sandy and I were able to leave the sale of the house in such capable hands and appreciated...
Tony
This agent is that rare agent. Candour, hard work, experience. This agent actively listened to our concerns, needs and situation, presenting a highly detailed and thorough proposal which demonstrated and informed position in his sales and...
Carolien F.