Reviews for Noel Jones
This agent and Michael were very easy to deal with and kept me up to date with everything, managing my expectations very well. This agent is an excellent auctioneer.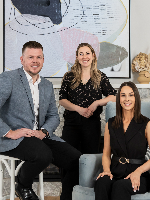 We would not hesitate to recommend this agent as a real estate agent. He was always extremely helpful and very professional. This agent was always available to answer any queries and made sure we were kept up to date with the progress...
Will Van Den Dungen, a member of this agent's team, represented our property and did a great job throughout the process. Communication was top notch.