Reviews for Ouwens Casserly Real Estate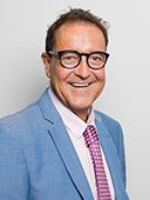 Mark Bressington
Ouwens Casserly Adelaide Henley Beach Willunga - RLA 275403
Review left on 1/6/2020
This agent and Georgie worked well as a team in giving productive advice, honest feedback, and a good sale price for our home.
James Robertson
Ouwens Casserly Real Estate - RLA 275403
Review left on 7/26/2019
I am very happy with this agent as an agent. He worked hard for us throughout the campaign and communicated well with us.