Reviews for Ouwens Casserly Real Estate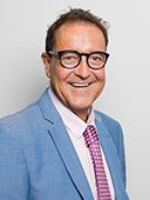 Mark Bressington
Ouwens Casserly Adelaide Henley Beach Willunga - RLA 275403
Review left on 1/6/2020
This agent and Georgie worked well as a team in giving productive advice, honest feedback, and a good sale price for our home.
James Robertson
Ouwens Casserly Real Estate - RLA 275403
Review left on 7/26/2019
I am very happy with this agent as an agent. He worked hard for us throughout the campaign and communicated well with us.
Michael Stentiford
Ouwens Casserly Adelaide Henley Beach Willunga - RLA 275403
Review left on 6/19/2019
This agent knew the area well and set a realistic price for us to move forward. He sets high standards for himself and leave no stone unturned to accomplish the best outcome. This agent has great communication, and along with Angela,...