Reviews for Petrusma Property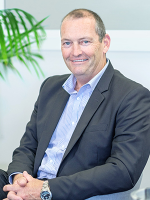 We met this agent during the inspection and eventual purchase of a property he was selling on behalf of another vendor. Due to this agent's professionalism, integrity, and attention to detail, we enlisted him to sell a property for us...
We were very happy with this agent's expertise in selling our home, and would always recommend this agent to others if they were considering selling or buying a home.
This agent made the stressful process of selling my unit a breeze. We discussed the approach to the sale together, and I was kept informed all the way along. Within 5 days, I had an offer that exceeded my expectations. I highly recommend...