Reviews for Philip Webb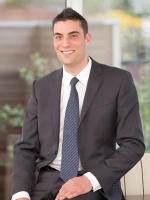 This agent was very helpful and constantly in contact. He was very positive and supportive.
I was very happy with this agent's enthusiasm, market knowledge, and efforts in keeping me constantly updated on the interest received. I sold my house for a price I expected and wanted, so it was a successful campaign with an agency that...
Matt S.
We certainly made the right decision by engaging this agent to handle the sale of our property. He has been consistently courteous. He has very good knowledge of the market. He regularly gave us updates either by phone or email, and he...
Lea and Adrian