Reviews for Property One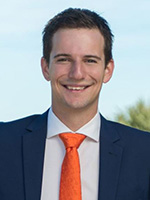 This agent and the team at Property One Bayside were amazing. Great, genuine people, friendly to deal with and always willing to go the extra mile. This agent is a gun agent who got us a great price and kept us informed and part of the...
When we decided to appoint this agent (& Sherrie) Lee as our agents to handle the sale of our dear mother's property, we had no way of knowing whether we'd made the right decision. We went on gut instinct and were ultimately proven...
Thanks to this agent. We write to inform you of our total admiration for the manner in which you sold our property. Your professionalism in the advertising, marketing, inspections, both open and by appointment was beyond question. You kept...
Hoa and Allan