Reviews for RealWay Property Consultants
This agent is a good bloke, knows his job very very well, and goes out of his way to make things right before and after the contract is signed. He has a very good team working for him. My wife and I cannot speak highly enough of Real...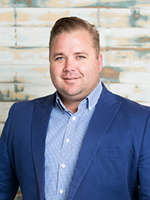 Andrew Duncombe
Realway Property Partners - Toowoomba
Review left on 11/20/2019
This agent was very friendly and knew what he was talking about. He is easy to talk to.