Reviews for Richardson and Wrench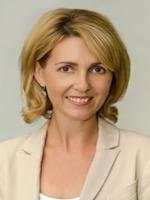 Kim Olsen
Richardson and Wrench
Review left on 1/3/2018
Best agent! From the moment I met this agent, I knew that she was the right agent to sell the property. Her calm, professional and authentic approach was just what I needed to support me through the inspection and sale of our home. Her...
Eileen
We found this agent to be thoroughly professional and able to relate to our needs. With us being time poor, this agent and her team went out of their way to work with us to buy our home. We would recommend this agent.
Brett & Sharon
This agent was the agent for the property we purchased recently. She was a dream to work with, in the purchase of our property. She answered all our silly question, and helped us through the process of negotiations, to buy our dream home....
Chris