Reviews for Richardson and Wrench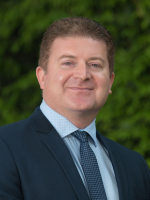 This agent was quick to get in such a short time.
Exceptional agent. This agent successfully marketed and sold our house in Stafford Heights earlier this year. This agent is an exceptional agent on many levels, she is professional and easy to communicate with, trustworthy, honest and was...
Ali & Matt
Area expert. This agent did a great job managing the sale of our property. She is extremely knowledgeable about the Clayfield/Kalinga/Wooloowin area and kept us informed every step of the way. We felt very comfortable throughout the process.
Ryan