Reviews for Roberts Real Estate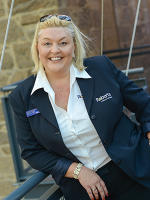 This agent was great to work with. She is well-organised and made everything a lot easier than what I thought it would be. Will definitely be using her again.
This agent is the agent you want either selling or buying. She is prepared to extend herself to assist you and go out of her way to do so. A breath of fresh air, taking customer service to the next level. Highly recommend this agent to...
Sue
Jess was such a lovely and caring person towards me, she helped me in anyway she could. I haven't had much experiences in buying a house, so she was very helpful if I needed to find out about stuff. Thanks again.
Tom