Reviews for Sell Lease Property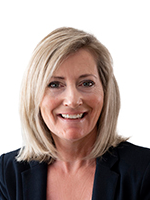 Kelly Day
Sell Lease Property
Review left on 6/17/2019
This agent's vibe was amazing . She was very helpful and there was no stress while dealing with selling the house. It was on the market for less than a month, so we are very happy with the outcome of having this agent as our agent.
Thank you very much for your effort to sell our house, this agent. She is one one of the best real estate agents I have worked with, and I'm honored to know such a nice and professional person like her.
Emanuel V.
I recently sold a property in Clarkson and this agent was my agent. It was an easy choice to have this agent manage my sale as she really wanted my business and gave me confidence that she could sell the property. Apart from that, this...
Margaret M.