Reviews for Southgate Real Estate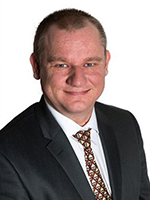 She was very professional and helpful. Good communication. Marketing strategy was great.
I have recently purchased a property and sold a property with this agent. I'm really busy and don't have time for minor details but this agent took care of everything and kept it simple. Nothing was too much trouble. I will be using this...
Janice
This agent was at all times professional, friendly and informative. I would have no hesitation recommending this agent to others. Thanks to this agent for giving me the opportunity to purchase this property.
Chris C.