Reviews for BresicWhitney
this agent was very proactive and helpful during our process of searching for a new home. It's easy to lose trust in agents, however this agent manged to build that with us - maintaining the 'human' factor - which helped create confidence...
Kylie
After several failed attempts at auctions we were very frustrated and tired of looking at properties. When we found this particular property we liked we told this agent we are interested. He didn't play any games with us he was straight...
Matthew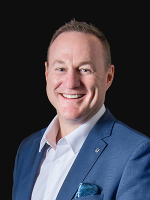 This agent has been a wonderful agent to deal with. He sold our property in record time, achieving a result which exceeded our expectations. His attention to detail, industry knowledge, communication and negotiation skills were excellent....
Kerri