Reviews for Cobden and Hayson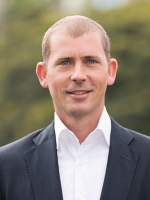 This agent was first rate in every sense. He knows the business, he has great people skills, and he is professional in all his dealings. His backup office and staff were also excellent.
We found this agent to be warm, friendly, honest, and genuine. While he represented the interests of the owner, he gave us every opportunity to buy the home we were after.
Mark and Catherine
We were extremely happy with this agent and would recommend him to absolutely anyone. He made what could have been a difficult thing a very pleasant and easy experience. Thank you this agent, for all that you have done for us.
Teresa