Reviews for Colliers International
this agent is definately the ""Land Man"" in the Toowoomba Region. If your looking to build, make sure you had a look at this agent 's extensive list of land available in the region.
Brendan G.
Today is the day our block of land officially settled. Kara and I would like to thank this agent and congratulate Collier's for this agent 's outstanding devotion to customer service. He is a true credit to your firm; the level of...
Tim & Kara C.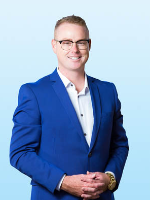 this agent was an easy person to deal with, he actually cared about our wants and needs and did his very best to sell our block for what we wanted. Regular phone calls and emails to let us know if anything had changed. He really does go...
Ryan