Reviews for First National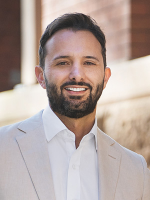 Robert Bagala
First National Hunters Hill Gladesville Ryde
Review left on 1/13/2020
This agent is professional, friendly, reliable, helpful, and will go the extra mile if and when necessary. This also goes for his staff. He kept us updated on every step throughout the process of selling our home. We received a very good...
Edward Axon
First National Altitude - Warners Bay
Review left on 1/8/2020
This agent was very easy to talk to from the very start. He helped in all areas to make the sale go through very quickly and had great knowledge of the area and excellent communication skills. If I were to sell again in the Newcastle area,...
This agent was a great agent to work with. He was very realistic.